Junk news -- emotive, partisan and factually shaky stories that come from both malicious sources, like professional Russian trolls, and dubious news organizations hungry for web traffic -- has worsened since 2016, despite efforts to curtail it.
In a press release on Thursday, the Oxford Internet Institute said the proportion of junk news in circulation on social media sites since the presidential election grew by five percent. About 25 percent of content related to the midterm election that's shared on Twitter and Facebook can be classified as junk.
Only 19 percent of shared content came from professional news outlets and as little as 5 percent of shared content was from government agencies, experts or candidates. The Oxford Internet Institute said this is the first time junk news was shared more than content from mainstream professional news outlets.
"We're a little surprised by this finding. Facebook and Twitter have put some effort into trying to improve the quality of political news and information shared on the platforms, but it is not clear that their efforts are working," Professor Phil Howard, lead researcher on Oxford's Computational Propaganda project said.
Social media networks, set up to manipulate their users into engaging more deeply with emotive content, have faced harsh criticism for spreading such stories, especially after the 2016 election in which false information was rife.
The heads of Twitter and Facebook testified before Congress about the role the sites played in spreading fake news and how their companies would combat it in the future.
Facebook CEO Mark Zuckerberg said he had created a "war room" at the Menlo Park offices to combat the problem. Although the company didn't share exactly what goes on in the war room, Nathaniel Gleicher, Facebook cybersecurity policy chief, told The Guardian that having multiple teams in one room helps combat various infiltration tactics. Facebook also took down almost 1.3 billion fake accounts, according to USA Today.
"Ahead of the upcoming midterm elections, we are working closely with federal and state elections officials, as well as other technology companies, to coordinate our efforts and share information," Facebook spokeswoman Brandi Hoffine Barr told USA Today.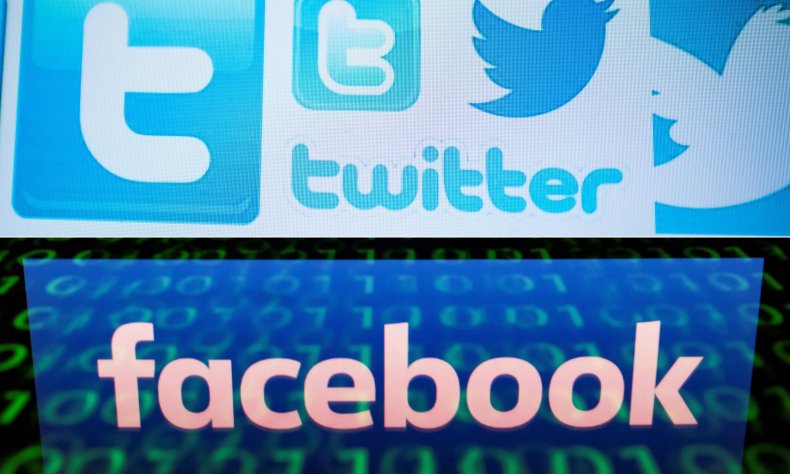 Twitter said in a blog post on October 1 that 770 accounts were removed in August belonging to a coordinated effort to spread false information, which originated in Iran. In May, the site received about 17,000 spam reports a day, but Twitter said its efforts took that number down to 16,000 reports per day in September. Twitter also implemented election labels to show if a user is running for office and if so, which office they're vying to hold.
Neither company has been willing to address a basic business model, however, which seems to encourage the most sensational and partisan content over more measured stories.
To reach their conclusion, researchers examined 2.5 million tweets and almost 7,000 Facebook pages over a 30-day period, which ended on October 31. Content was classified as junk news if the sources published "deliberately misleading, deceptive or incorrect information, typically in an ideologically extreme, hyper-partisan or conspiratorial fashion, and meeting a variety of criteria related to professionalism, style, credibility, bias, and counterfeiting."
In an effort to better understand junk news, the Oxford Internet Institute developed the Junk News Aggregator, which studies junk news on Facebook as it happens. Users are able to search keywords, candidate names and districts and see junk news that is being shared within that topic in real time or over the past month.
"We want to shed light on the problem of junk news, and help improve the public's media literacy," Mimie Liotsiou, the creator of the Junk News Aggregator, said. "We hope to make this issue more transparent to voters, policy-makers, and tech companies."