Who Is Junot Díaz's Partner Marjorie Liu?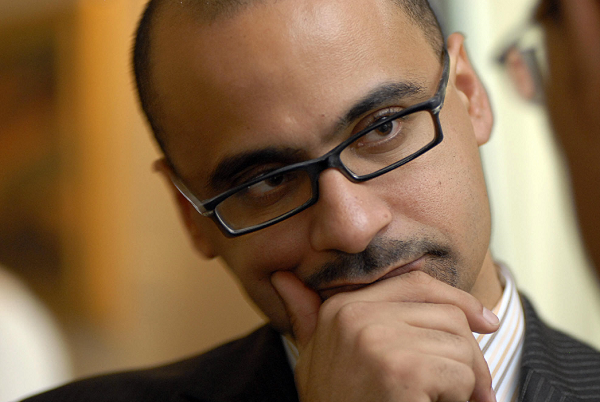 Pulitzer Prize-winning author Junot Díaz was accused of sexual misconduct on Friday by What We Lose author Zinzi Clemmons.
In her account, which she shared on Twitter, Clemmons alleged Díaz cornered and forcibly kissed her following a college workshop event back when she was in grad school. "I am far from the only one he's done this 2, I refuse to be silent anymore," Clemmons wrote.
Following her accusations, a few other authors, including Carmen Maria Machado and Monica Bryne, shared stories about Díaz allegedly verbally abusing them on separate occasions.
Díaz, the author of six books including 2007's bestseller, The Brief Wondrous Life of Oscar Wao, wrote a detailed exposé for The New Yorker April 16. He revealed he was repeatedly raped by an adult when he was 8 years old.
Newsweek reached out for comment to Díaz, but he has yet to address the sexual assault accusations against him.
Born in the Dominican Republic and raised in New Jersey, Díaz works as the fiction editor at Boston Review. He also has a tenure at the Massachusetts Institute of Technology, where he serves as the Rudge and Nancy Allen Professor of Writing.
He previously lived in New York City, but left following a breakup with his ex-fiancée, Marisol Alcantara. He may have alluded to their relationship in his chilling New Yorker article. He wrote about a woman, only referred to as "Y." He attempted to tell her about his past trauma. "I 'loved' her more than I had ever loved anyone," he wrote. "I even told her, in an unguarded moment, that something had happened in my past. Something bad."
The couple split in the mid-2000s not long after Díaz won his Pulitzer in 2008. He's since sparked a relationship with author Marjorie Liu, who has written a number of fiction and comic books including paranormal romance Dirk & Steele Series. Liu, who wrote Marvel best-selling comics NYX: No Way Home, X-23 and Black Widow: The Name of the Rose, is also a professor of comic writing at MIT.
Newsweek reached out to Liu to for comment about the accusations against Díaz, though she did not immediately respond.
Who Is Junot Díaz's Partner Marjorie Liu? | Culture