'Jupiter's Legacy' Volume 2: Everything the Cast and Crew has Said About Season 2
Jupiter's Legacy has only been on Netflix for a short time, but its success on the streamer's TV charts around the world is a good sign that it will be renewed for Season 2. And if the show does return for more, then per its creator and crew they know exactly where they are going next with the story.
Everything the cast and crew has said about Jupiter's Legacy Season 2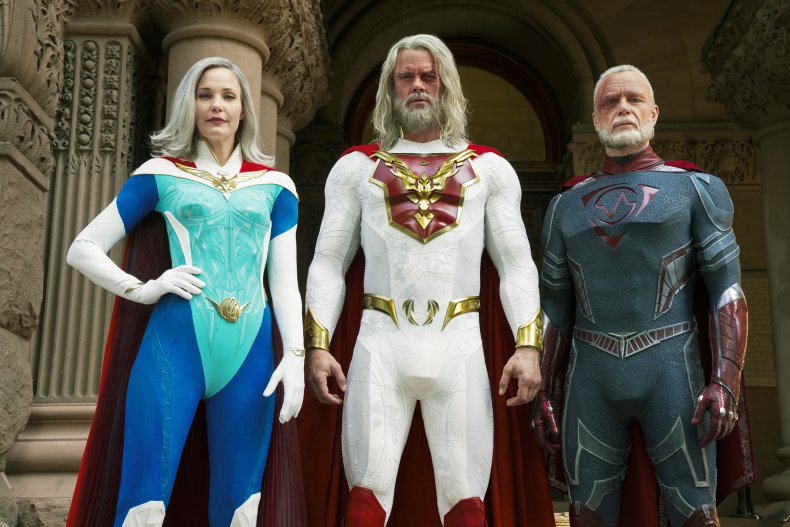 Season 2 has not been confirmed yet
The creative who has been giving the most hints about Season 2 has been Mark Millar, the writer of the original series of comics the Netflix show is based off of. Though he has confirmed the show has not been renewed for Season 2, he did say that they are ready for if and when it is.
He told ComicBook.com: "We know where we're going. I mean the books are a good template. You know, the books are all sitting there for us so ... we have a very rough plan."
Chloe and Hutch's kids
Per Millar's ComicBook interview, Season 2 will explore the next generation of supers via Chloe (Elena Kampouris) and Hutch (Ian Quinlan).
Asked what that rough plan included, he said: "So far we've done the past, we've done the present. And now the story is gonna be one generation into the future, which is so fun to play with....So Chloe and Hutch's children are going to be really interesting, seeing them. So that's where we begin, Chloe and Hutches' kids.
"And there's a whole resolution set within the scene. What was the island really? 'Cause we've never had that explained, where has this all been going?"
Brainwave the Big Bad
In a move that shocked many Netflix viewers but will come as no surprise to readers of the Jupiter's Legacy comic books, Brainwave (Ben Daniels) was revealed as having betrayed his brother and the rest of the Union.
Per Daniels' interview with Digital Spy, this was originally set to be a reveal at the start of Season 2, but was then moved to the finale of Season 1. He said, "the more it went on, the more you knew you needed it right at the end of that show. You needed to see where he was going."
Millar teased to Tech Radar that his villainy will only get worse as the Netflix show goes on.
He teased, "Walter has noble intentions, but he's willing to do anything to get there. Ultimately, like all the best bad guys, he thinks he's right. He's like 'These superheroes have done nothing for 90 years...He thinks he's got to stop these superheroes from letting it happen all over again, so he might have to take out a few people."
Super civil war
After killing his daughter Raikou (Anna Akana), Brainwave is clearly willing to do whatever it takes to follow his warped idea of what's right. Millar hinted to Tech Radar that this vision could inspire some of our superhero, pitting them against the Union.
This would not be the first time Millar has depicted a superhero civil war – the writer also created the comic series that inspired Captain America: Civil War.
He said, "You can also see why his plan would be attractive to the younger superheroes. It's like Paradise Lost, where he's like Lucifer whispering in the ears of the younger angels, so it [the TV show] is going to go to interesting places."
Skyfox turns sinister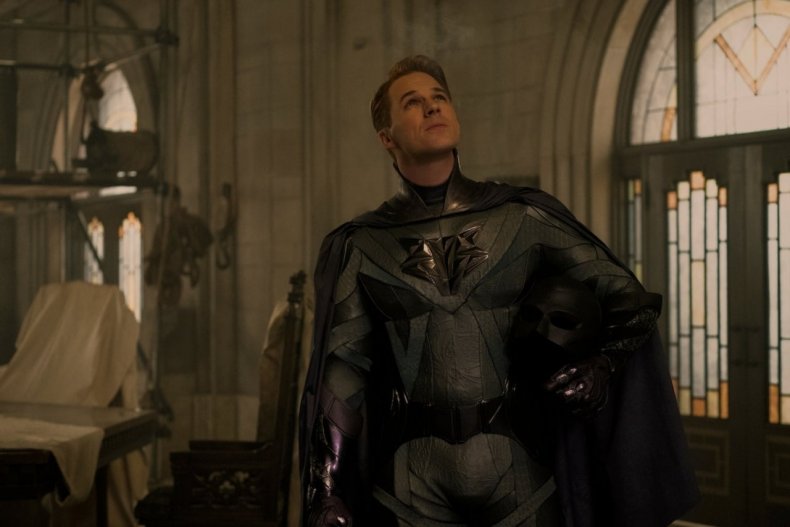 Brainwave might not be the only villain the world has to worry about in Jupiter's Legacy Season 2. In the comics, George Hutchence (Matt Lanter), aka Skyfox, also turns into a villain.
Asked whether fans would see this in Season 2, Lanter told Entertainment Weekly: "From the comics, we see [George is] this jaded guy who doesn't want to do anything. He's just fed up with the world, fed up with the code, fed up with the Union. He's doing his own thing. I think it's such a huge arc, and I'm really excited to hopefully get to play present-day George next season. There are a lot of places we could go with this."
Jupiter's Legacy is streaming now on Netflix.