Juppé's Star Rises Amid French Leadership Void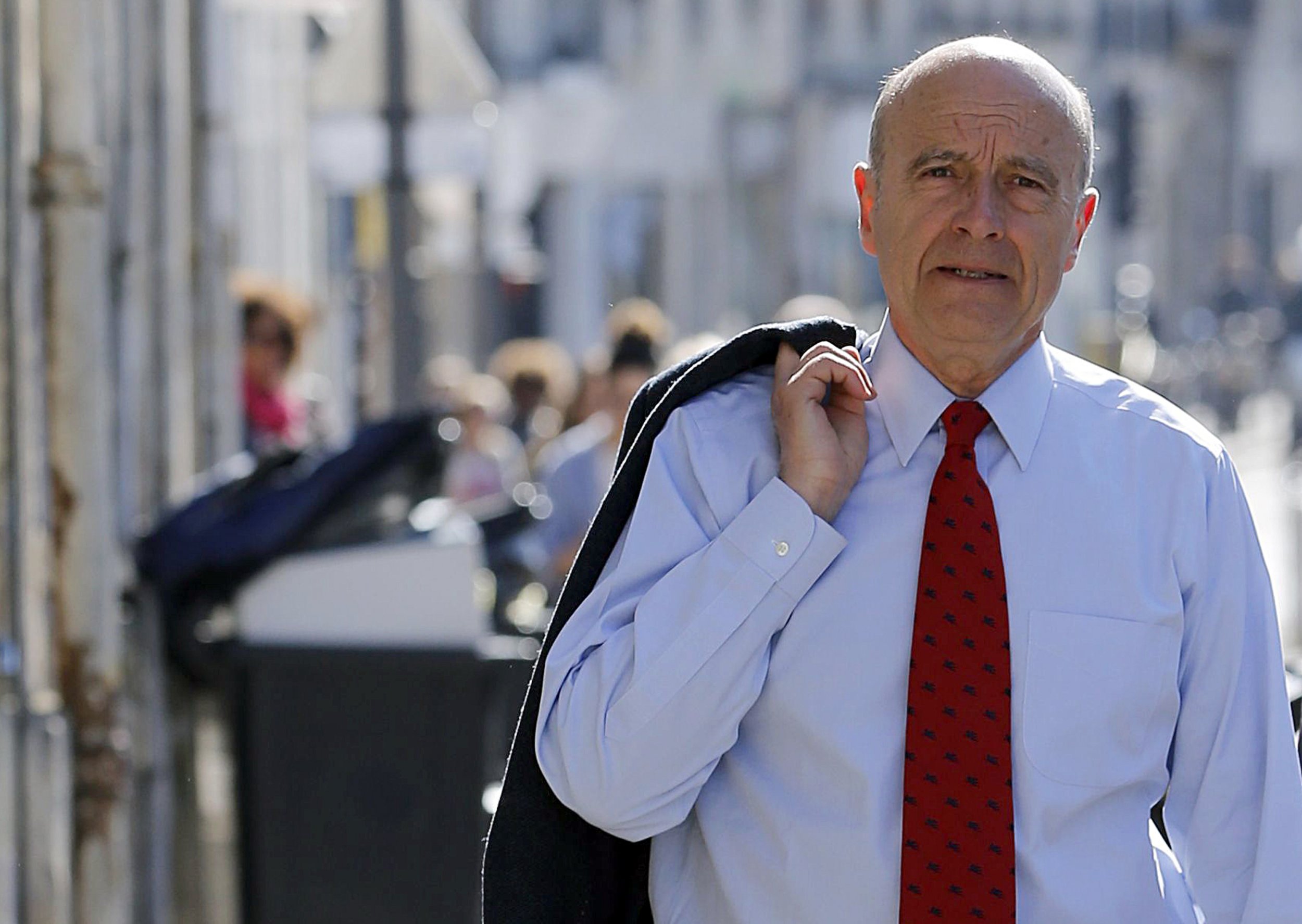 He has a criminal record for corruption and as prime minister in the 1990s caused France's worst unrest since May 1968 with a failed austerity push. Two decades on, opinion polls show he is the country's most respected politician in office.
Forget Nicolas Sarkozy: France's real come-back story is Alain Juppé, who at 69 has gradually emerged as a serious conservative candidate for president in 2017.
Quite how a politician hitting 70 and with such a chequered past can be a contender to lead a G7 industrial nation puzzles many. Yet it speaks volumes about a lack of public faith in the younger generation of leaders from left and right who seem unable to halt the slow decline in France's fortunes.
Juppé's window of opportunity for the Elysee Palace has been opened both by the record-low popularity of its present occupant, Socialist Francois Hollande, and the lingering aversion of many French to conservative ex-president Sarkozy, who came out of retirement last month to prepare his own campaign for a new term.
That has allowed Juppé, currently mayor of the southwest city of Bordeaux, to portray himself as best-placed to win over enough middle-of-the-road voters to ward off the presidential bid of the far-right National Front's Marine Le Pen.
Among the policies he advocates are freeing France from what he calls the "straitjacket" of the 35-hour work week; a rise in the statutory age of retirement from 62 to 65; and a reduction of the headcount of France's huge public sector.
For now, such reform plans do not seem to put off the French: an Ifop poll published in Paris Match magazine this month found 63 percent had a "good opinion" of Juppé, the highest rating for any politician currently in office.
Crucially, a separate survey by polling group LH2 this month also showed him for the first time beating Sarkozy in the run-off due next year for the presidential ticket of their UMP party.
"It suggests the return of the ex-president (Sarkozy) is not working the wonders it was expected to - perhaps even that he is being harmed by legal affairs hanging over him," it noted. Sarkozy is involved in a series of corruption and other cases but has denied all wrongdoing.
"THE BEST AMONG US"
The son of agricultural landowners from the southwest, Juppé had a meteoric rise as a brilliant young technocrat and an equally humiliating fall.
Ex-president Jacques Chirac described him as "the best among us" and named him prime minister in his 1995 cabinet. But his attempts to reform France's welfare state were swiftly abandoned after a general strike paralyzed the country. Two years later he was swept out of power by rival Socialists.
Juppé retreated to Bordeaux as mayor but in 2004 was handed a suspended jail sentence for abuse of public funds after the conservative RPR party was found to be illegally using Paris city hall staff for operations while he was party leader. Supporters say he was a fall guy for practices that were widespread at the time.
Long written off as a has-been, Juppé has used his post as mayor one of France's largest cities to show he is in touch with ordinary people, and has brushed off his troubled past with a sense of humor that belies his former reputation for arrogance.
"In politics, you're never finished for good - just look at me," he noted earlier this year in a quip that won him the French Press Club's first prize for political humor.
"TOO COLD"?
Juppé has also won the endorsement of Francois Bayrou, the head of the small centrist Democratic Movement party MoDem. But he is not everybody's darling.
While his former mentor Chirac, now 81, has backed him, Chirac's formidable wife Bernadette has come out in favor of Sarkozy and publicly criticized Juppé as "cold, very cold, not someone who attracts people, friends, prospective voters".
Sarkozy's backers are going for the jugular - especially on the issue of his age. Juppé argues that the fact he would be 76 at the end of any presidential term means he will not be tempted to seek re-election and so will be free to make tough decisions.
"I'm not seeking anything either. I'm 69 too and my career is behind me," Claude Gueant, Sarkozy's former chief of staff said recently in a broad hint it was time Juppé stood down.
Frederic Dabi of pollster Ifop said the disenchantment of the French with the current crop of politicians 10 to 20 years younger than Juppé meant "his reserve and seriousness were no longer handicaps but actual advantages".
"We are experiencing a Juppé moment, but there are plenty of obstacles on the way to the presidency," he cautioned.
One of the biggest is that Sarkozy is favorite to be named the new chairman of the UMP next month, a strong platform from which to push for the party's ticket in the primaries in 2016.
The race also depends on who emerges as the Socialist challenger. Hollande will have to improve on his current ratings dramatically to stand a chance of winning a second term, but his centrist prime minister Manuel Valls could throw in his hat.
Acknowledging his 1990s attempt to reform France was sunk by political errors, Juppé says he will make it clear to voters they should back him only if they are ready for change.
"I don't share this type of pessimism which says that France is broken. It is not true," Juppé told national radio this week.
"I think the French are thinking things over. They've seen that the situation has evolved, that we have our backs to the wall and that if we don't make deep reforms in well-identified areas, we will never bounce back."