'Jurassic World 3' Release Date and Cast: When is the Film Out and Who Will Star?
Fans of the Jurassic Park/Jurassic World were given a treat Tuesday when it was revealed that a trilogy of iconic characters from the film series would be returning for Jurassic World 3. Doctors Alan Grant (played by Sam Neill), Ellie Sattler (Laura Dern) and Ian Malcolm (Jeff Goldblum) were all confirmed to be coming back for the third in the Jurassic World trilogy, which has a release date expected in 2021.
When is 'Jurassic World 3' Out?
Per Collider, Jurassic World 3 will be out on June 11, 2021. Notably, this will be the same date that the original Jurassic Park was released 28 years previously.
Back in February 2018, Variety revealed that the third of the Jurassic World films will go into production in Spring 2020 and will bring to an end this new Jurassic Park trilogy.
Jurassic World director Colin Trevorrow will be back to helm the third of the trilogy after handing the reins to J.A. Bayona for the second in the series, Jurassic World: Fallen Kingdom.
The concluding part of the Jurassic World trilogy will be written by Trevorrow and Emily Carmichael, who previously penned Pacific Rim: Uprising.
Who will star in 'Jurassic World 3'?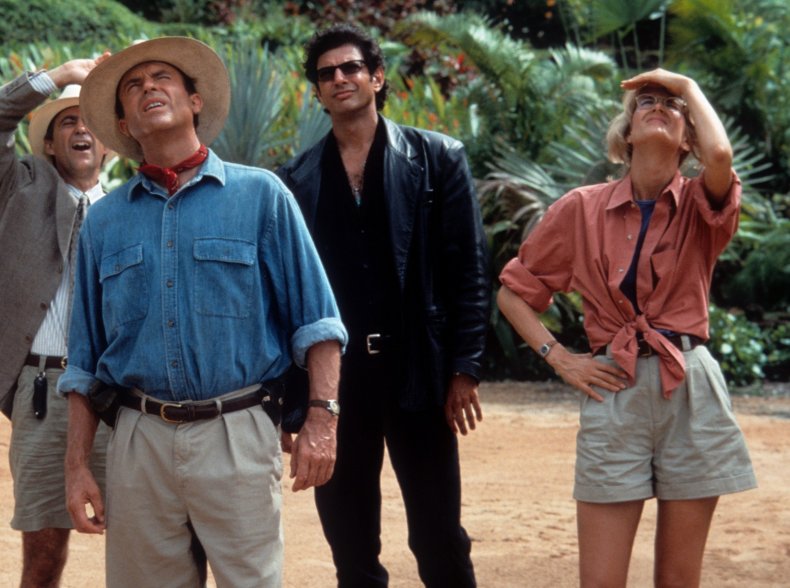 At a Hollywood screening of the original Jurassic World, director Trevorrow replied to a question about the cast of the new film by bringing out Laura Dern, returning to the franchise for the first time since Jurassic Park III in 2001.
She told the crowd at ArcLight Cinemas Hollywood: "I'm so excited to have you share this news and be here with all of you. I love dinosaurs, I love that you love them like we do."
Trevorrow revealed that her character would have a "major role, not a cameo," and also told the audience she would not be alone in the film.
After Dern said: "If it's not asking too much, if I'm going to get to join this party again I would hate to not bring my friends Sam Neill and Jeff Goldblum with me," the director confirmed that they too would be returning for "major roles."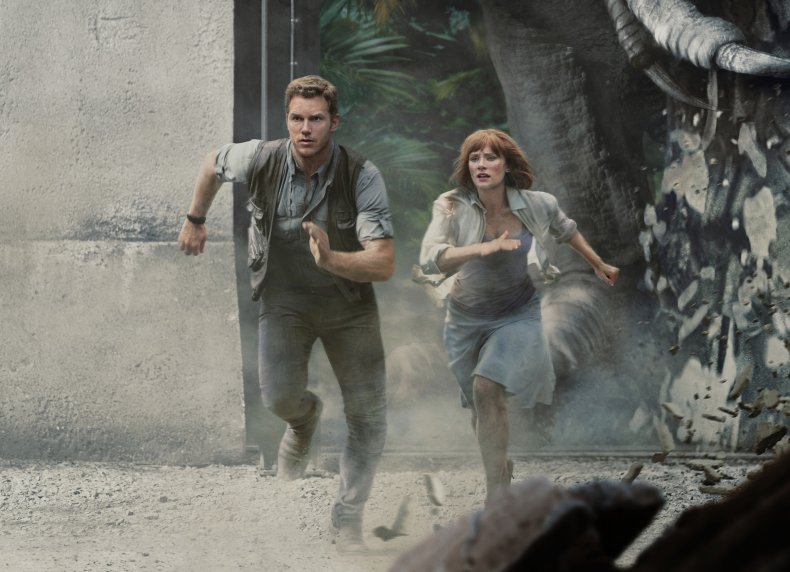 Like Dern, Neill last appeared as Alan Grant in Jurassic Park III, while fans last saw Ian Malcolm make a cameo at the end of Fallen Kingdom.
In typically laconic style, Neill told Newsweek he was "happy" to be back in the world of Jurassic Park. When asked what he thought his character had been up to since we last saw him, he said: "Alan Grant hasn't been seen or heard from for some time. Montana is a very big state."
The trio of original Jurassic Park actors will be joined by Jurassic World stars Chris Pratt and Bryce Dallas Howard as Owen Grady and Claire Dearing respectively. Also returning from Fallen Kingdom is Maisie Lockwood (Isabella Sermon), the clone girl who released the dinosaurs onto the world.
Jurassic World fans earlier this month got to see Battle at Big Rock, a YouTube short film that sees Andre Holland and Natalie Martinez facing off against an Allosaurus. It is not yet known, however, whether this short, which was also directed by Trevorrow and written by him and Carmichael will exist as a stand-alone film or whether these cast members are being teased for Jurassic World 3.
Jurassic World 3 is due to be released on June 11, 2021.
This article has been updated to include comment from Sam Neill.