'Jurassic Park' Cast Reunite Before 'Jurassic World 3' in New 'Jurassic World Evolution' Expansion
A new expansion coming to the park management simulator Jurassic World Evolution reunites the cast of Jurassic Park.
In Return to Jurassic Park, Alan Grant, Ellie Sattler and Ian Malcolm return to the island of Isla Nublar to help founder John Hammond rebuild the decimated dinosaur theme park. Excepting Hammond (actor Richard Attenborough died in 2014), the Jurassic Park characters will be voiced by the original cast, with Sam Neill, Laura Dern and Jeff Goldblum reprising their roles in the 1993 movie.
Jurassic World Evolution, originally released in 2018, is a simulation covering every element of running a dinosaur park, with players taking charge of building attractions, genetically engineering new dinosaur species and managing everything from dinosaur containment to parkgoer satisfaction.
The Evolution expansion takes the series down an alternate timeline, where Grant, Sattler and Malcolm have been convinced to return to Isla Nublar (and Isla Sorna, the back-up location seen in the 1997 sequel, The Lost World: Jurassic Park) to help Hammond restore order after the massive dinosaur escape orchestrated by Dennis Nedry (Wayne Knight).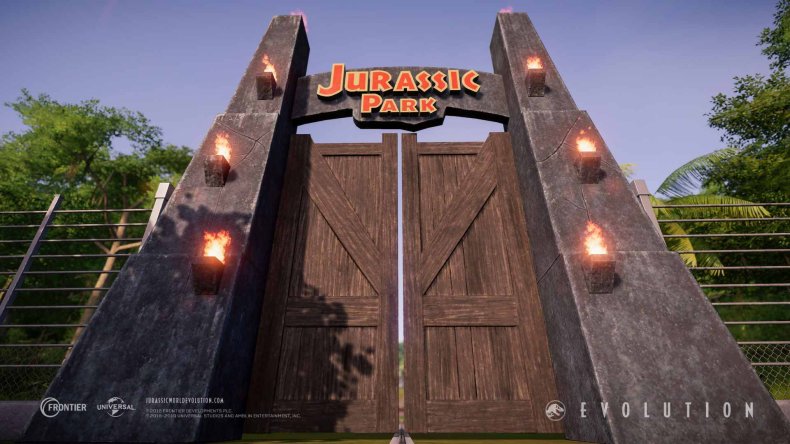 While Neill, Dern and Goldblum have made cameo or starring appearances in other Jurassic Park series entries, Return to Jurassic Park is a more significant reunion than has yet been seen in any of the cinematic sequels. It even places Evolution ahead of the movies, which plans to reunite Grant, Sattler and Malcolm in the next entry, 2021's Jurassic World 3.
The new DLC for the park management simulator also expands substantially on the original game, adding Pteranodons, tiny Compsognathus' and 1993 variants of dinosaurs like the T. rex and Velociraptor, modeled after their look in the original movie.
Return to Jurassic Park also tells a new seven-mission campaign story with the iconic Jurassic Park characters, as you fight back against saboteurs, introduce new dinosaur species and eventually open Jurassic Park to the public.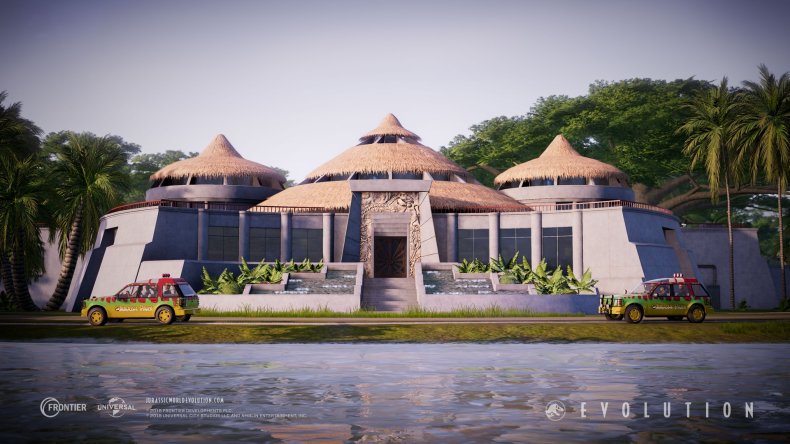 Over the course of the campaign, you'll recreate locations from Jurassic Park, like the Visitor Center, helipad, emergency bunker, Jurassic Cafe and even the fateful park tour that preceded the deadly dinosaur breakout. The new DLC is heavy on period detail, right down to in-game pricing, which has been adjusted to the '90s Jurassic Park milieu.
The launch trailer for Return to Jurassic Park (above) offers a sense of just how accurately the new DLC hopes to recreate the original movie's experience, this time with players responsible for the park—don't screw it up, like Hammond and Arnold (Samuel L. Jackson) did!
Jurassic World Evolution and its new expansion, Return to Jurassic Park was developed in partnership with Universal Pictures and director Steven Spielberg's Amblin Entertainment, and is now available for PC, PS4 and Xbox One.