'Jurassic World' Pulled Lesbian Character's Coming Out Scene, Star Daniella Pineda Says
Daniella Pineda's character's lesbian coming out scene was pulled from Universal Pictures' Jurassic World: Fallen Kingdom for time purposes, the actor said.
The much-anticipated action flick sees Pineda's character as Dr. Zia Rodriguez, a paleo-veterinarian whose colleague is Claire Dearing (Bryce Dallas Howard). In the pulled scene, Zia suggested that she has no interest in men upon examining the physique of Chris Pratt's Owen Grady.
"I understood why they cut it—for sake of time," Pineda, 31, said during an interview with Build Friday. "It's me and Chris Pratt and we are in a military vehicle with all of these mercenaries. I look at Chris and am like, 'Yeah. Square jaw. Good bone structure. Tall. Muscles. I don't date men, but if I did, it would be you. It would gross me out, but I would do it.'"
Jurassic World: Fallen Kingdom hasn't been released in the United States as of yet, but a third installment is slated for a June 2021 debut. With this, Pineda said she'd enjoy seeing Zia's lesbian backstory explored further as the franchise progresses.
"I'd like to see more of that, especially in big ass movies," Pineda told Build.
Jurassic World: Fallen Kingdom comes three years after the reboot first made an impression on audiences in 2015. The film, directed by J. A. Bayona and penned by Colin Trevorrow and Derek Connolly, follows Pratt's Owen as he aims to save the remaining dinosaurs on the island from extinction amid a volcanic eruption. At this time, the sequel holds a 59 percent rating on Rotten Tomatoes and 51 percent score on Metacritic.
At the worldwide box office, the sequel has drummed up $372 million, according to Box Office Mojo data. During its opening weekend at the domestic box office, early estimates predict the movie will generate between $135 million and $150 million.
Jurassic World: Fallen Kingdom hits theaters Friday.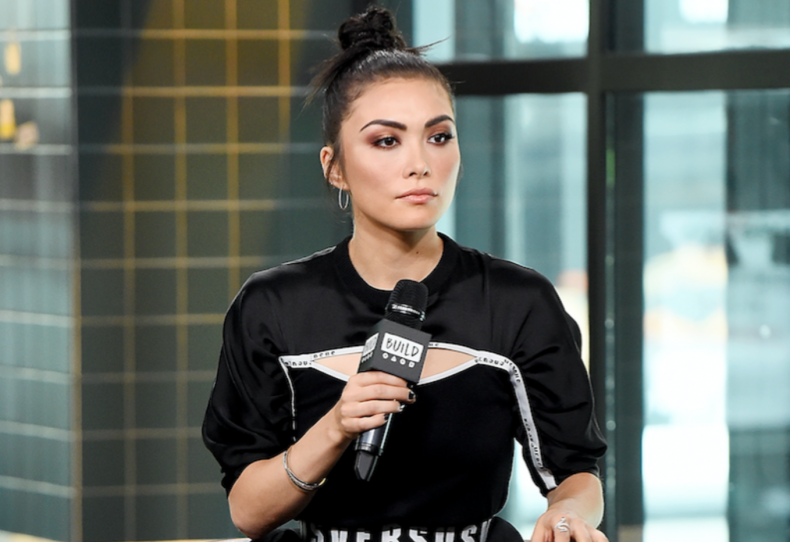 SaveSave
SaveSave