Jurgen Klopp: This Is Why Managers Shout at Referees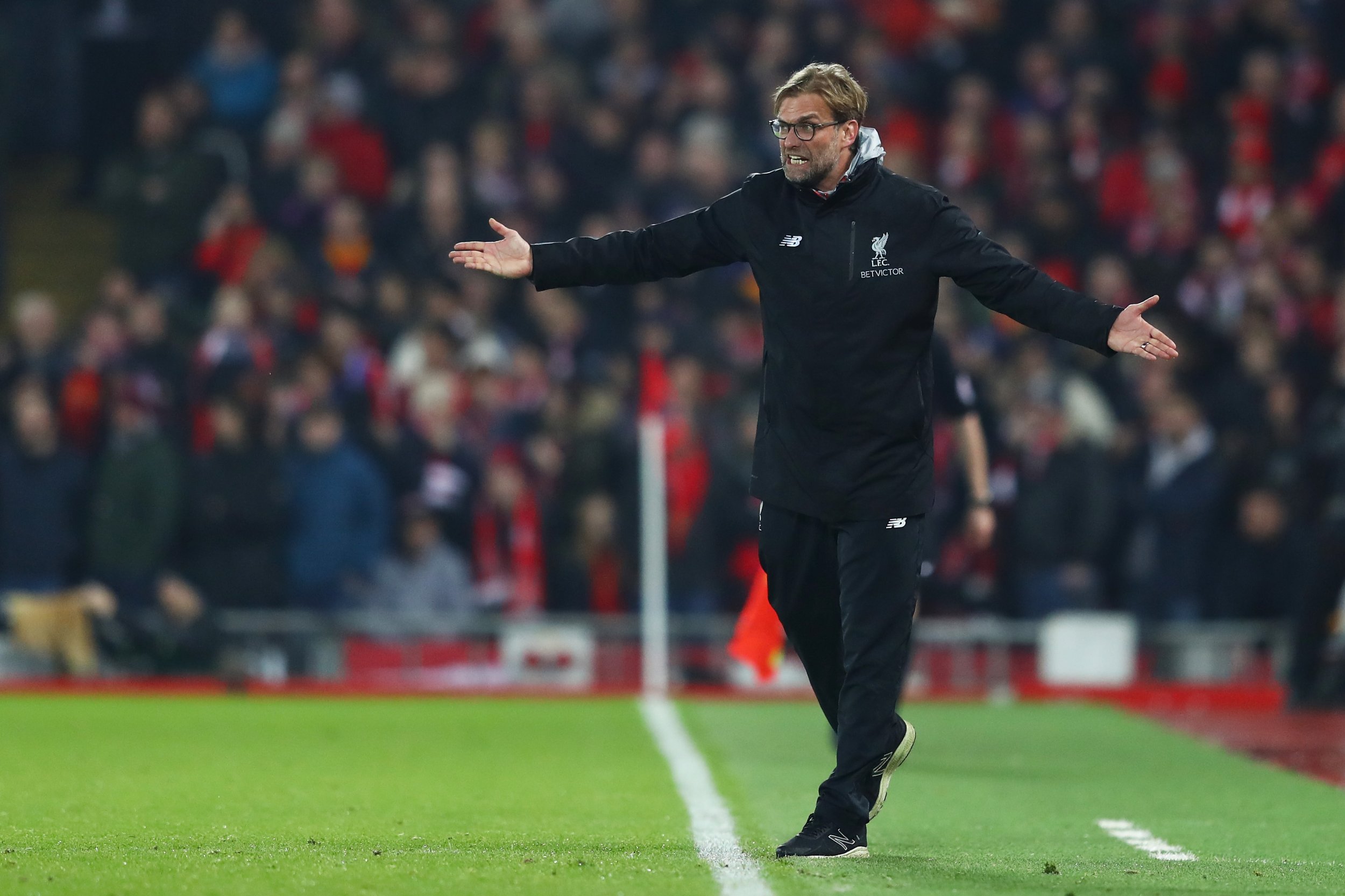 Liverpool manager Jurgen Klopp believes the pressure of modern football makes touchline outbursts inevitable.
Speaking ahead of Liverpool's English Premier League fixture against Hull City at KCOM Stadium on Saturday, Klopp said he was sorry for shouting at fourth official Neil Swarbrick during the 1-1 draw with Chelsea on Tuesday but claimed the tension of top-flight football leads to anger.
"If a reaction is too much, then give us a fine," Klopp told reporters including The Guardian. "A fine hurts and that's good. That is a special situation and the situation in a professional football league is different to that in an amateur league. The pressure is completely different. If someone from a fifth, sixth or seventh league thinks that because a manager in the Premier League does this, I can do that, that is wrong. It is a completely different situation. They have another job to do, it is more for fun, all that stuff.
"It is not that we have the character to want to have a go at the referee. Do you think Arsène Wenger is the kind of person who, when he sees the fourth official, thinks: 'I'm going to punch him' or whatever? That is not how he is and everybody knows it—it happens because of the circumstances and not the personality. Circumstances are pretty special and we all have a kind of pressure."
Liverpool needs victory against Hull to halt a run of four winless games that have dropped it off the pace at the top of the Premier League.