A juror who voted to convict Paul Manafort and who is also a supporter of U.S. President Donald Trump has some advice for Trump if he is considering whether to pardon his former campaign chairman: don't do it.
Paula Duncan is so far the only juror to speak out since Manafort was found guilty of 8 out of 18 counts of financial wrongdoing last Tuesday.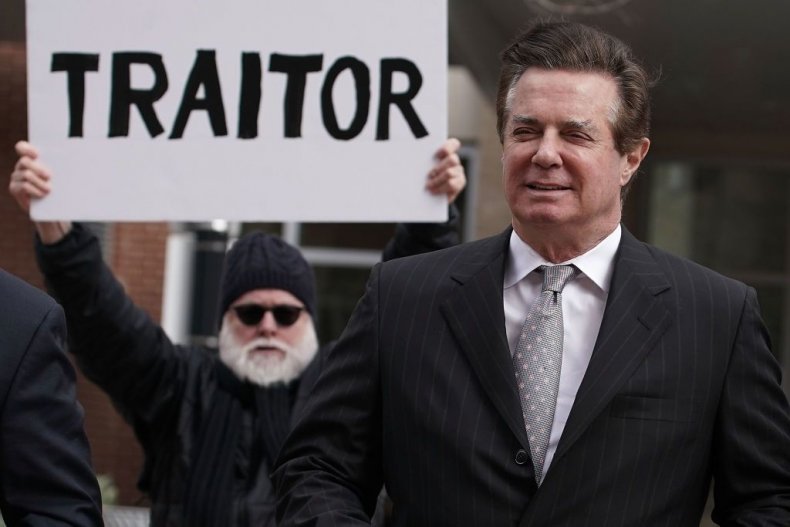 "He should absolutely not pardon him. I think it would be a big mistake," Duncan, 54, told Reuters after an on-camera interview on Friday, adding that she believed it would be a mistake from both a moral and a political perspective.
"If President Trump pardons him without him doing any time at all it would look like President Trump was saying it's OK that you broke the law. It's not OK to break the law."
Trump weighed in on Manafort's plight while the jury was still in deliberations, calling the tax and bank fraud case against him "very sad" and lauding him as a "very good person."
Those comments, along with tweets following the verdict, have heightened speculation that Trump may look to pardon Manafort. When asked directly about the prospect, Trump has not ruled it out.
While Duncan feels Manafort should pay for his crimes, she said she believes he was targeted by Special Counsel Robert Mueller, who is leading a probe into Russian meddling in the 2016 U.S. election.
"I don't think that Mr. Manafort would have been on trial had not the Special Counsel been looking for information on Russian collusion in the last election," Duncan said in the TV interview.
"He's still guilty ... and he now needs to pay for the laws he broke."
Duncan said that she and 10 other jurors wanted to convict Manafort on all 18 counts of tax and bank fraud and failing to declare his foreign bank accounts that he faced in the trial. It was one holdout who caused the jury to hang on 10 of the 18 counts after nearly four days of deliberations, she said.
"We had some people that were very wrapped up in it and really didn't want to stop deliberating," Duncan said. "In the end we knew we were never going to change her mind."
Even with instructions to avoid media coverage of the trial, Duncan said she and her fellow jurors would had to have been "brain dead to not know" the scrutiny on the case and said they were "all very overwhelmed with the importance of our job."
And even though she believes Manafort is guilty, Duncan said she agrees with Trump that it was time to shut down Mueller's probe.
"I just think the whole thing is a waste of taxpayer money and a way to harass the president," she said.