What's a Senator, Juror Asks During Senator Menendez Bribery Trial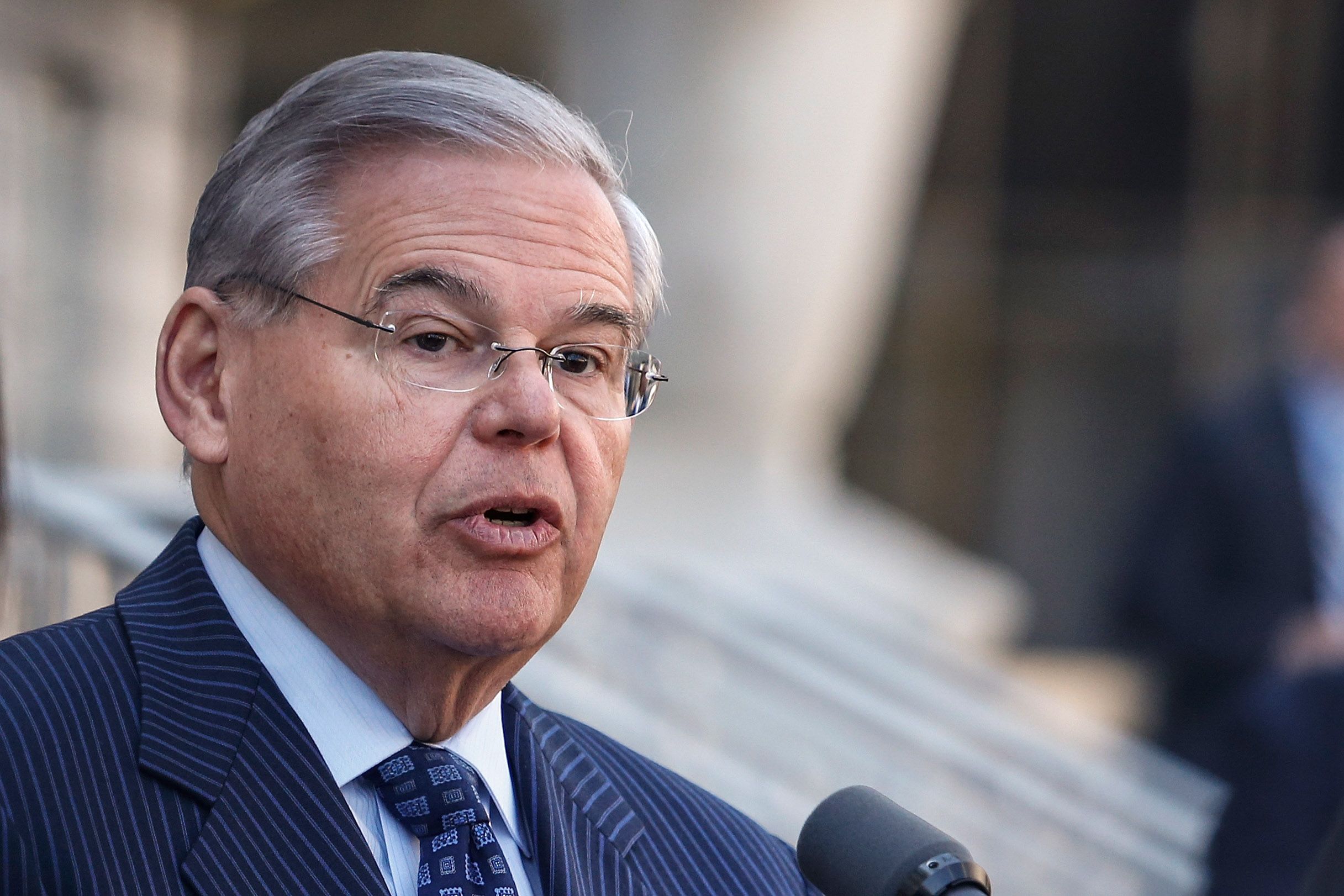 A juror posed an interesting question during the corruption trial for Democratic Senator Robert Menendez, who is accused of misusing his office in exchange for bribes: "What is a senator?"
The juror asked the question to U.S. District Judge William Walls, who is overseeing the case, during the first full day of jury deliberations at a Newark courthouse Tuesday. Walls responded by telling the juror to basically figure it out.
Jurors have spent nine weeks listening to testimony on how Menendez, who was indicted by the Justice Department in 2015, helped his friend and co-defendant, Salomon Melgen, obtain U.S. visas for his girlfriends, assist him in an $8.9 million claim and "preserve Melgen's port interests in the Dominican Republic," according to The Washington Post.
In exchange for his services, Melgen, a Florida eye doctor, allegedly gave Menendez a trip to Paris, access to a private jet and $750,000 in political donations. Menendez's attorney Abbe Lowell said that Menendez was just trying to help a friend in need and that as friends they simply exchanged gifts like the $1,000 in cash Menendez gave Melgen's daughter for her marriage in 2009.
"Not one document, not one email hints at a corrupt agreement," Lowell said in court Monday. "You should expect and demand more from the government when they have the burden to prove a case beyond a reasonable doubt."
Melgen's lawyers showed pictures of the two on their trips together Monday saying that the men were "just having a good time" and were not engaging in a bribe. "Sal Melgen got nothing at the end of the day," Melgen's lawyer, Kirk Ogrosky, said in his closing arguments. "He is not any richer. His contract at the port didn't get enforced. The senator's pocketbook didn't get any thicker."
The prosecution has argued that Melgen used Menendez as "his personal United States senator." On Monday, Assistant U.S. Attorney J.P. Cooney said the senator was determined to hide the brides he allegedly accepted from Melgen. Cooney argued that Menendez hid bribes including "Caribbean vacations, an $8,000 chartered flight and first class airfare."
"The reportable gifts Senator Menendez accepted from Dr. Melgen were nowhere to be found by anyone interested in scrutinizing the relationship between Senator Menendez and Dr. Melgen," Cooney said. "And that was exactly the point, because those gifts, they were bribes."
The senator has yet to say whether he will resign if convicted.