Jurors Begin Deliberating Former Theranos CEO Elizabeth Holmes' Fate After 3-Month Trial
Jurors are set to begin their first full day of deliberations Monday after listening to three months of evidence in the trial against former Theranos CEO Elizabeth Holmes, who faces 11 charges of fraud and conspiracy.
Holmes, 37, claimed with just a finger prick and a few drops of blood that her blood-testing technology could look at hundreds of diseases compared to traditional blood tests which require a needle in the arm to collect vials of blood. If it worked, Holmes' technology would have likely revolutionized the blood-testing industry.
However, the technology was flawed and in 2015 and 2016, issues were reported when the blood tests were frequently producing faulty and unreliable results, putting patients at risk. The Justice Department filed a criminal case against Holmes in 2018.
The jury consisted of eight men and four women who will deliberate over evidence that includes more than 900 exhibits and testimony from 32 witnesses, including Holmes.
Prior to her downfall, Holmes' raised more than $900 million from billionaire investors and her board of directors had a number of influential people, including Richard Kovacevich, the former CEO of Wells Fargo; Henry Kissinger, former U.S. secretary of state; and William H. Foege, the former director of the Centers for Disease Control and Prevention, Business Insider reported.
It is up to the jurors to decide if Holmes committed fraud because of her failed technology. If she is found guilty and convicted, she could face up to 20 years in prison.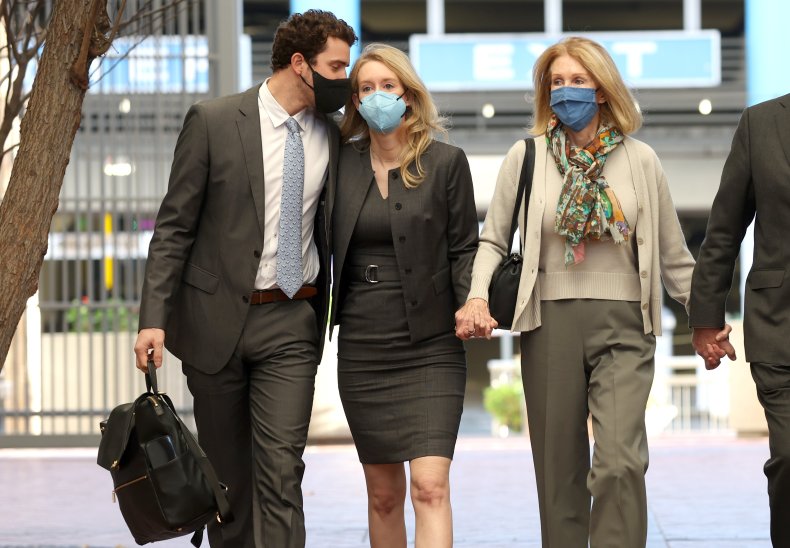 Other investors to Theranos included media magnate Rupert Murdoch and software titan Larry Ellison. The Palo Alto, California, company also negotiated potentially lucrative deals with major retailers Walgreens and Safeway. Holmes soon began to grace national magazine covers as a wunderkind.
In a dramatic turn on the witness stand last month, Holmes testified that her former lover and business partner Sunny Balwani had been covertly controlling her diet, her friendships and more while subjecting her to mental, emotional and sexual abuse.
Although the testimony cast Holmes as Balwani's pawn, her defense team did not mention the alleged abuse and its effects on Holmes during closing arguments.
Balwani's lawyer adamantly denied Holmes' accusations in court documents that the jury never saw. Jurors also never heard from Balwani, who intended to invoke his Fifth Amendment right against self-incrimination if he had been called to testify. Balwani, 56, faces similar fraud charges in a separate trial scheduled to begin in February.
That leaves the jury to decide whether the alleged partner abuse may have affected Holmes' decisions at Theranos.
The Associated Press contributed to this report.