Jurors Who Convicted Occupy Protester Cecily McMillan for Assault Ask Judge for No Jail Time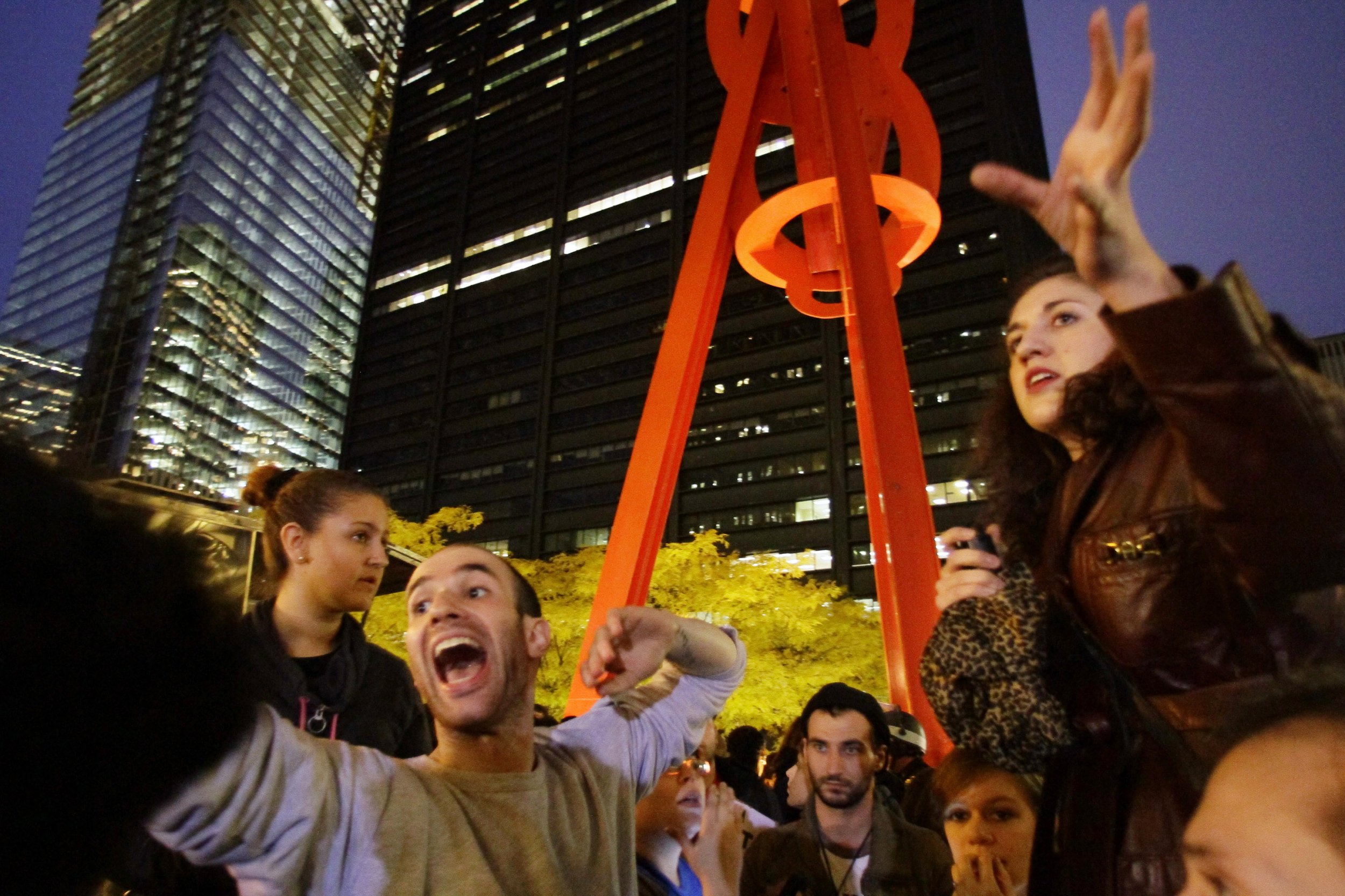 Earlier this week, 12 jurors unanimously convicted Cecily McMillan, 25, of assaulting a New York police officer during an Occupy Wall Street demonstration in 2012. Now, nine of the jurors are asking the judge in her case not to send her to prison at all.
"We feel that the felony mark on Cecily's record is punishment enough for this case and that it serves no purpose to Cecily or to society to incarcerate her for any amount of time," reads the letter to Judge Ronald Zweibel obtained by the Guardian.
McMillan, an Occupy Wall Street activist and New School graduate student, was convicted this week of elbowing officer Grantley Bovell, 35, in the face, a crime that carries a maximum of seven years in prison. The jurors' change of heart came about after the conviction, when a ban preventing them to research the case—including the punishment the conviction could carry—was lifted.
The Guardian reported that "some were shocked to learn that they had just consigned the 25-year-old to a sentence of up to seven years in prison."
"They felt bad," a juror, who did not wish to be named, told the Guardian. "Most just wanted her to do probation, maybe some community service. But now what I'm hearing is seven years in jail? That's ludicrous. Even a year in jail is ridiculous."
McMillan maintains that the incident happened when Bovell, the officer, grabbed her breast from behind, which caused her to involuntarily elbow him in the face. She claims she did not know he was an officer, and that she reacted instinctively. The verdict stirred significant outrage, especially in light of photos that purport to show a large bruise on McMillan's breast.
Erin Choi, the assistant district attorney who led the state's prosecution, accused McMillan of wanting to be "the face of the OWS movement," and suggested that she caused the bruise on her breast herself.
"You don't need a doctor to tell you these things are fabricated," Choi said, according to the Guardian. "You just need to use your common sense."
During opening arguments, Choi alleged that McMillan said, "'Are you filming this? Are you filming this?'" before intentionally delivering a blow to Bovell's face with her elbow.
"Officer Bovell was completely horrified. This was the last thing he was expecting to happen that day," Choi said.
During cross-examination last month, it was revealed that Bovell repeatedly referenced the wrong eye when testifying under oath about how McMillan harmed him, the New York Daily News reported. In the Reuters photo below, Bovell is seen grabbing for Cecily at the March demonstration.
But the grainy, 52-second video below of the incident made all the difference in the juror's original decision, according to the Guardian. McMillan's attorney, Martin Stolar, argued in court that the video clip was not clear enough to prove anything. "On a quick glance without analysis, it looks like an assault. But it does not show what happened to Cecily," Stolar said.
The full letter to the judge from the jury reads:
Re: petition to the court for leniency on sentencing

Dear Judge Zweibel,

We the jury petition the court for leniency in the sentencing of Cecily McMillan. We would ask the court to consider probation with community service. We feel that the felony mark on Cecily's record is punishment enough for this case, and that it serves no purpose to Cecily or to society to incarcerate her for any amount of time.

We also ask that you factor in your deliberation process that this request is coming from nine of the 12-member jury.

Thank you in advance for your consideration.

Sincerely

Charles Woodard, juror #2