Jury Keeps Death Penalty as Option for Colorado Movie Gunman Holmes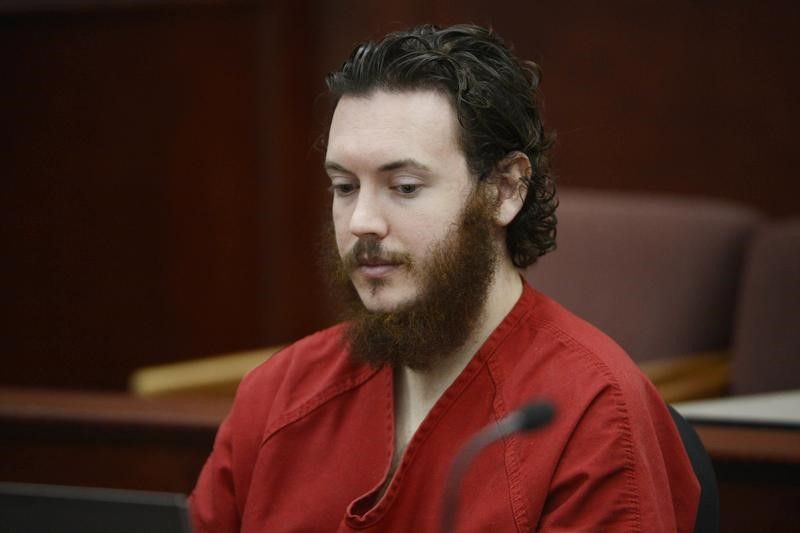 James Holmes, the Colorado movie massacre gunman, could face the death penalty after jurors found on Monday that aggravating factors including the cruel nature of his crimes counted for more than mitigating ones such as mental illness.
The panel of nine women and three men will now hear from victims of the July 2012 rampage at a midnight screening of the Batman film "The Dark Knight Rises." They will then deliberate on whether the 27-year-old shooter should be executed by lethal injection.
After cautioning members of the public against making any emotional outbursts in the small, windowless courtroom on the outskirts of Denver, Arapahoe County District Court Judge Carlos Samour began reading the jurors' forms.
Holmes, who killed 12 people and wounded 70, showed no reaction as the verdicts were delivered, staring straight head, hands in pockets. He has been mostly expressionless throughout the trial, which began in late April.
The jury had deliberated for less than half a day on whether mitigating factors outweighed aggravating ones.
If just one member of the panel had found that they did, the former neuroscience graduate student would have received a life sentence with no possibility of parole.
The jurors had already rejected Holmes' insanity plea and found him guilty on all 165 counts of murder, attempted murder and explosives charges relating to the mass shooting inside the Century 16 multiplex in the Denver suburb of Aurora.
They had also determined there were proven aggravating factors that could justify the death penalty. During the next phase of the trial, prosecutors have said they expect to call 15 victims to testify.
During closing arguments by both sides last Thursday, the defense had argued that Holmes is "obviously" mentally ill and that his delusions, not hatred or a lust for notoriety, led him to plan and carry out the rampage.
The prosecution said Holmes took a decision to massacre, then hid his preparations from everyone. He must not be allowed to use mental illness as a "shield," the district attorney said.
The jurors found the prosecution proved Holmes' crimes were committed in a particularly cruel, depraved or heinous manner.
They then heard mitigating witnesses who were called by the gunman's attorneys and who described him as a quiet child who was never in trouble growing up.
They also heard from Holmes' sister and his parents, who said they still loved him and blamed mental illness for what he did.