Jury Selection Underway for Trial of William Porter, Charged in Freddie Gray's Death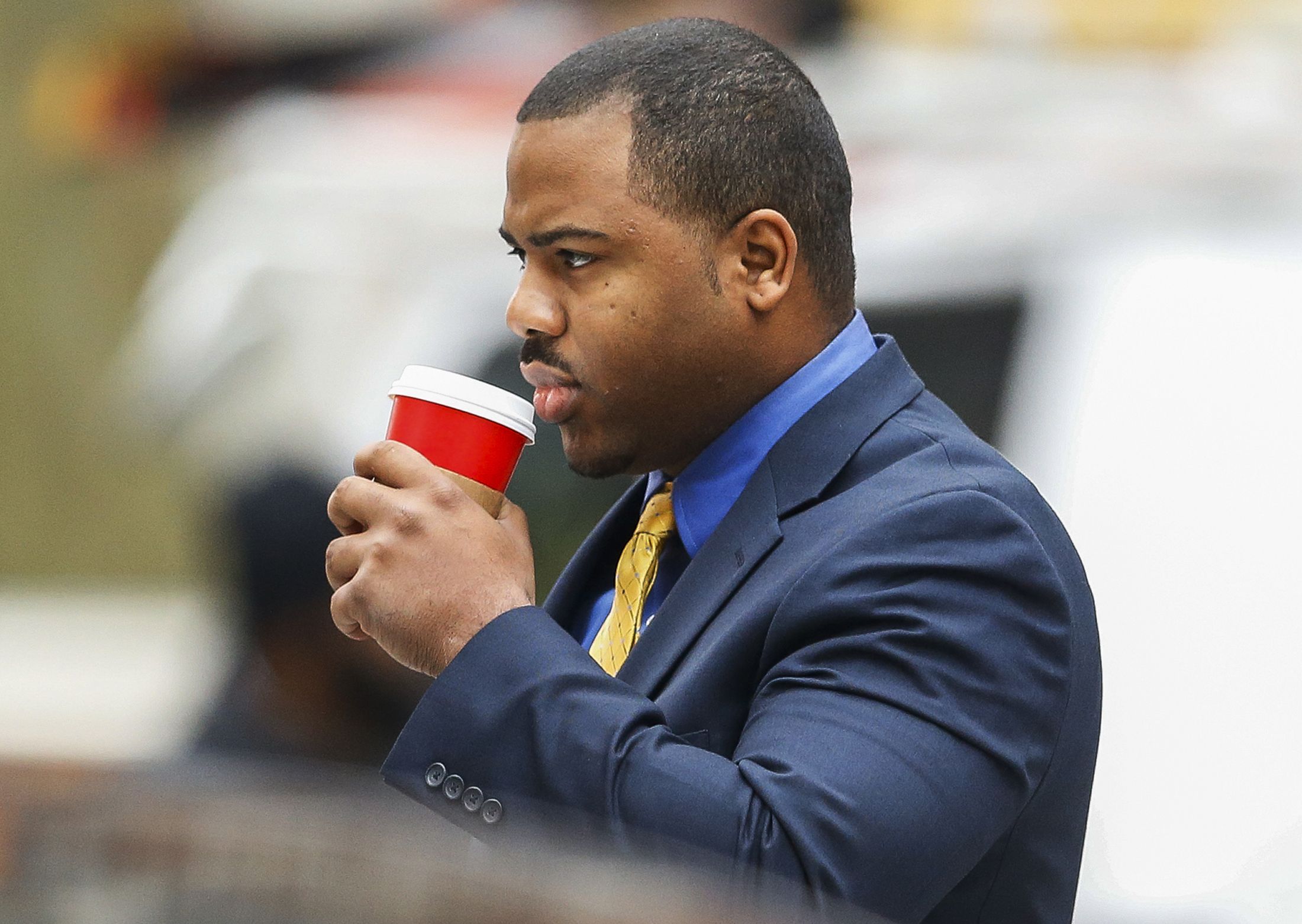 Jury selection began in Baltimore on Monday for the trial of a police officer facing multiple charges in the April death of Freddie Gray, which set off massive protests and led to a state of emergency being declared in the city.
William Porter, 26, is one of six officers charged in connection to Gray's death, and is the first set to face trial. Gray, a 25-year-old black man, sustained a spinal cord injury during his arrest in mid-April, which Maryland State Attorney Marilyn J. Mosby described as wrongful. Porter faces charges including manslaughter, second-degree assault, misconduct in office and reckless endangerment in relation to Gray's death in police custody on April 12.
According to The Baltimore Sun, 75 possible jurors in the case are aware of the story of Gray's arrest and subsequent death, which made national headlines. Protests that at some points grew violent erupted in Baltimore following Gray's death, and over 200 people were arrested and dozens of officers were wounded in confrontations with demonstrators. Potential jurors in Porter's case also noted on Monday that they were aware of the protests that enveloped the city.
In September, a Baltimore judge ruled the trials of the officers involved in Gray's death would stay in the city, despite the defense team's concern the location would lead to a biased jury pool.
Gray's death shined a spotlight on the growing movement against police violence against minorities in the U.S., and on Monday a small group of protesters stood outside the courthouse as the jury was being selected, Reuters reported. Shouts of "No justice, no peace, no killer police" and "We won't stop until killer cops are in cell blocks" chanted by the approximately 20 gathered outside could be heard inside the courtroom.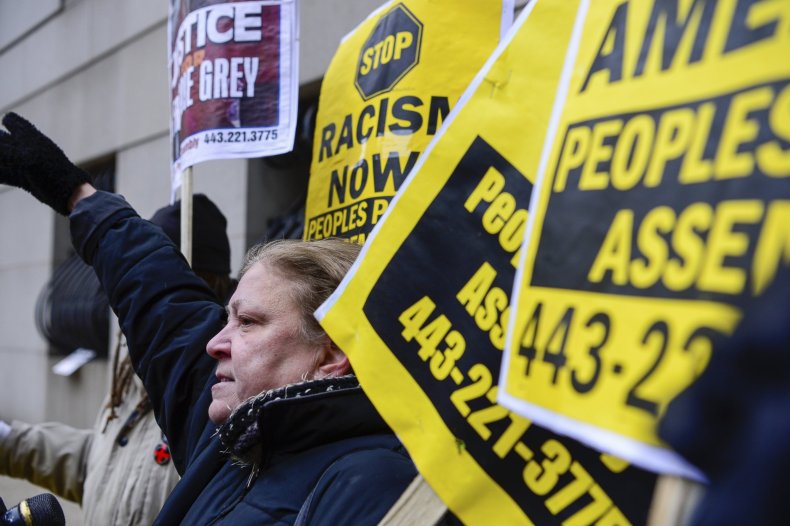 An investigation by Mosby's office found Gray was not buckled into the police wagon per Baltimore Police Department regulations. Officers had at least five instances in which they could have assured Gray's safety in the vehicle, Mosby said during a May press conference. Gray repeatedly requested medical attention, and Mosby found these requests were denied by multiple officers.