Jury Unanimity Is Unnecessary for Death Penalty | Opinion
The following is a lightly edited transcript of remarks made by Christopher Bedford during a Newsweek debate about jury unanimity in cases involving the death penalty. You can listen to the podcast here:
I think that there's been too much put between our society, what we're willing to tolerate, and the criminals themselves. We really insulated ourselves from exactly what so many of these people who are on death row have done. Keep in mind this is not unanimity on innocence or guilt, it's just a recommendation on sentencing that the judge ended up coming over the top and saying, "well, I recommend this despite it being broken between the recommendations from the jurors". We like to separate ourselves from exactly why folks are on death row because it's really easy to say from the safety of your home and say that we shouldn't be killing people. But there are people who deserve to be punished in this country. There are criminals deserve to be punished, and there are victims who deserve justice.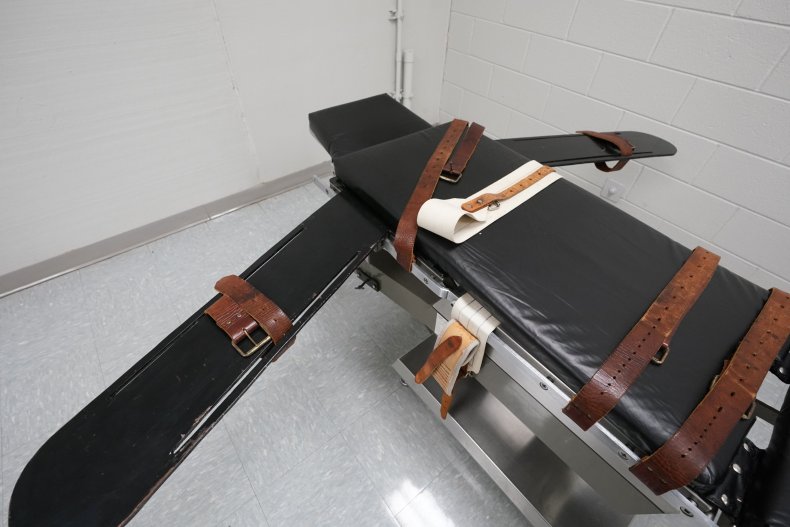 The question is not whether or not it is determined after someone's guilt or innocence has already been determined by the jury, it's a question of whether or not they should have a life-or-death sentence. So, if it's a split jury over whether or not someone was guilty, I think that's a significantly different question over whether or not that person ought to be executed. If there's serious doubt in the minds of jurors, then that person should have the longer ability for appeals. But when we're talking about sentencing, Florida decided that the judge could recommend execution based on the facts, and that meets the standards of Florida. I don't see a problem with that. The toleration of rape and murder in a society debases us. A society that is firm in its beliefs that believes in itself, that believes in law and order, is a society that's going to punish crime and weakness in the face of absolutely brutal crime. I don't think we should have unanimity because we shouldn't put all of the onus on the jury itself. That's why the judge has to recommend it and the governor has to sign that order. Somebody who spends his life or her life weighing these cases seen face-to-face, the victims and survivors looking in the eyes of these murderers and rapists in our society. And then saying, "I know that there are some people who seem just philosophically opposed to what the state recommends and what the judge thinks that this crime deserves, but they're going to sign it". And that's of course not the end of it. There's a long appeal process that follows where different nonprofit groups are exclusively set up for trying to defend these folks. But the philosophical opposition of a citizen in Florida on a jury after the person's been found guilty of heinous crimes shouldn't always override the ability of the state to put someone to death.
Christopher Bedford is the executive editor at Common Sense.
The views expressed in this article are the writer's own.