Jury Visited Murder Scene of Convicted Serial Killer Anthony Kirkland's Youngest Victim
The re-sentencing jury in the case of 49-year-old Anthony Kirkland, a convicted serial killer, visited the murder scene of his youngest victim,13-year-old Esme Kenney, in Cincinnati, on Wednesday.
Kenney's disappearance in 2009 led to the arrest of Kirkland, who later confessed to murdering her and three other women, including 14-year-old Casonya Crawford, according to the Cincinnati Enquirer. He was convicted in 2010 and sentenced to life in prison for the murder of two women, aged 25 and 45, and given a death sentence for the two teenagers.
However, Kirkland's death sentence was overturned by the Ohio Supreme Court during an appeal, which led to the selection of a new jury to recommend a new sentence. On Wednesday, jurors visited the scene of Kenney's murder at the Winton Hills reservoir, located about five miles from the University of Cincinnati.
Jurors arrived at the scene around 10 a.m. ET, according to WXIX reporter Robert Guaderrama, who explained that jurors walked the perimeter of Winton Hills in the same path Kenney took the day she was murdered. Guaderrama added that jurors will also visit a billboard located across the street to see the proximity of it to the scene of the crime because a witness may testify that they heard Kenney scream.
Re-sentencing could begin on Wednesday afternoon and the trial is expected to last about two weeks, according to WXIX. After their visit to the murder scene, jurors will hear testimony and Kirkland's taped confession.
In May 2006, Crawford snuck out of her house and never returned, according to the Cincinnati Enquirer. Her burned remains were found in the dead end of Blair Avenue, which is now part of Interstate-75. It wasn't until Kenney's murder three years later and Kirkland's confession that police were able to solve her murder.
In his confession to police, WXIX reported Kirkland said Kenney, who was in seventh grade at the time, ran into him while she was jogging in Winton Hills. Her apology only made him angrier and he proceeded to chase her through the woods.
When she tripped over a small fence, he punched and choked her, then raped and strangled her to death with his bare hands. After she was dead, he propped her body against a tree and spent two hours talking and apologizing to her. Finally, he burned the lower half of her body, took her iPod and watch, and left.
Her mother, Lisa Kenney, had a feeling something was wrong and ran out of the house looking for her daughter, according to the Cincinnati Enquirer. Kirkland said he heard Lisa, who eventually went back home to call the police, frantically searching for her daughter.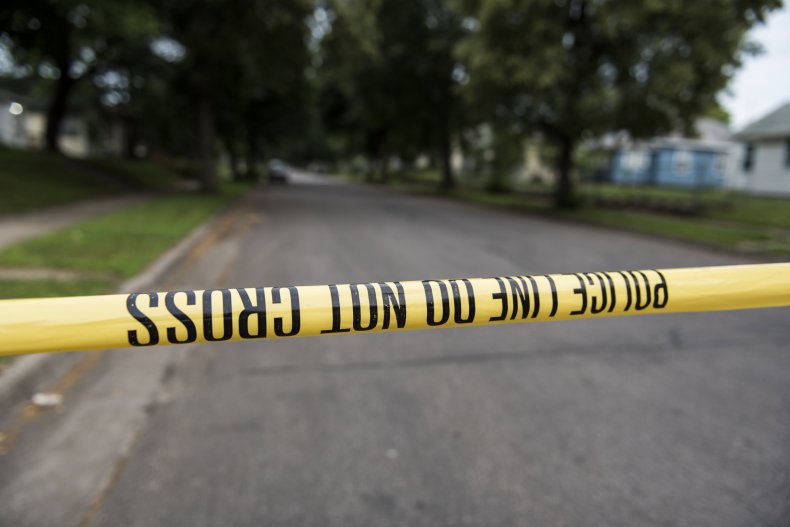 Officers located Kirkland about 100 yards from where Kenney's remains were found. He originally told officers that he was homeless, but her iPod and watch were found in his possession and he was handcuffed and arrested.
Jurors will have a total of four options to choose from for re-sentencing Kirkland for the deaths of Kenney and Crawford, according to the Cincinnati Enquirer. A life in prison sentence can come with the possibility of parole after 25 years, 30 years, or not at all. The jury can also recommend the death penalty, although only a judge can impose a death sentence.
It's rather rare that jurors will make an out-of-court visit during a case. A judge must grant permission for a jury visit, which is usually denied, according to CNN legal analyst Danny Cevallos. Other high profile cases during which jurors visited various sites connected with the crime were the OJ Simpson case, when jurors went to the former NFL star's house, and the Aaron Hernandez case, when jurors visited the Cure Lounge in Boston.