Is Jussie Smollett's Career Over? Why the Actor Is Likely 'Still Guilty' Like O.J. Simpson in the Public Eye, According to PR Expert
Charges made against Empire actor Jussie Smollett were dropped Tuesday following an "emergency court appearance." Ronn Torossian, CEO of 5W Public Relations—whose firm represented stars like Sean "Diddy" Combs, Snoop Dogg and Nick Cannon—says despite his record being "wiped clean," he is still guilty in the public eye.
"Even though they're not in pursuit of charges, I think there are too many questions," Torossian told Newsweek. "In reality…Chicago PD, with their high crime rates, might just want [to put an end to] the headache of pursuing this guy over a relatively minor crime."
"A lot like O.J. Simpson, he's guilty in the court of public opinion even if he wasn't found guilty in the court of law," he added. "I still believe Jussie Smollett's career is over, regardless of the charges being dropped."
While public opinion about Smollett may be beyond repair, questions remain whether he will retain his role on the popular Fox drama series.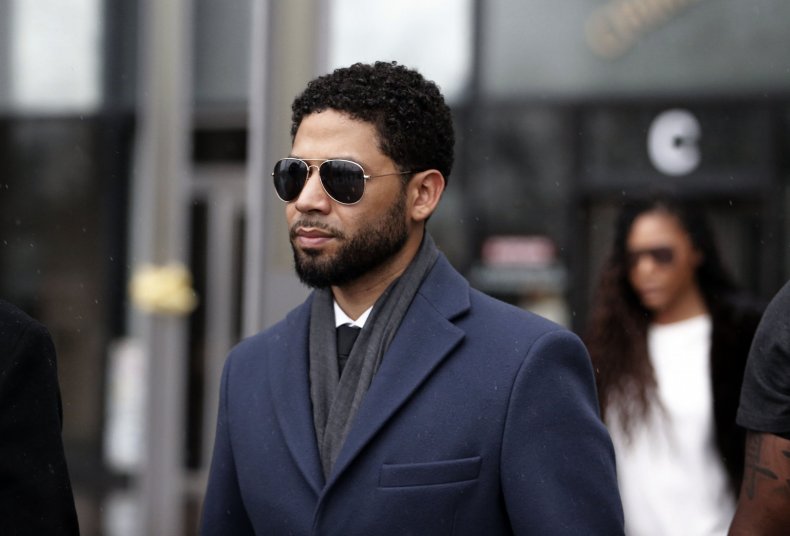 "If I was the Empire producers, I wouldn't let this guy back because he's a sideshow," Torossian said. "Do you really want this additional headache?—I wouldn't."
Following the turn of events, Smollett's family issued a statement to Newsweek: "Our son and brother is an innocent man whose name and character has been unjustly smeared. Jussie is a son, a brother, a partner, a champion for human rights, and a genuine soul who would never be capable of what he was falsely accused of. He was the victim of an assault and then falsely blamed for his own attack. This morning truth has prevailed and he has been vindicated. All charges have been dismissed and his record expunged."
"The painful incidents we've witnessed him endure over the past seven weeks have been heartbreaking and unjust, to say the least. While many were quick to rush to judgment before hearing the actual truth, we are grateful that the truth about Jussie has come to light. We look forward to bringing the real perpetrators to justice. We thank God and our village for standing by us during this trying time," the statement concluded.
As previously reported, Smollett was allegedly attacked on January 29 by two masked men shouting racial and homophobic slurs. The alleged attackers apparently lashed at his head repeatedly and wrapped his head in a noose before fleeing the scene. He later recounted this story on Good Morning America in February, defending himself to co-host Robin Roberts by saying: "It's unbelievable to me that any of this has come to this. That every single thing that I have done, every single thing that I have cooperated with, somehow has gotten twisted into being some bull that it's not."