Was Jussie Smollett's Character Killed Off 'Empire'? What Fox Says About Jamal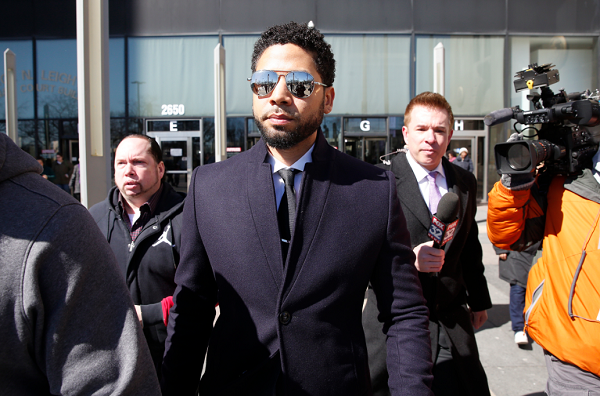 Empire is set to return to Fox with Season 6 in the fall. However, it's unclear if actor Jussie Smollett will be returning with it.
The network released a statement regarding Smollett's future with the musical drama series on Thursday. Fox didn't necessarily say Smollett's character was getting axed, but the network was clear that fans wouldn't see Smollett's character Jamal Lyon back on the show anytime soon.
"By mutual agreement, the studio has negotiated an extension to Jussie Smollett's option for season six, but at this time there are no plans for the character of Jamal to return to Empire," the statement, released to Newsweek on Thursday, read.
Smollett's character was missing in action on the last two episodes of Season 5. However, when the finale ended with the big reveal of Kingsley's (A.Z. Kelsey) death, viewers got the impression that Jamal, at least, hadn't been killed off the show. The character was last seen jet setting off to his honeymoon after tying the knot with Kai (Toby Onwumere).
The news comes nearly two months after charges against Smollett were suddenly dropped. The 36-year-old was facing 16 felony counts of disorderly conduct after Chicago authorities suspected him of lying about his role in a possible hate crime.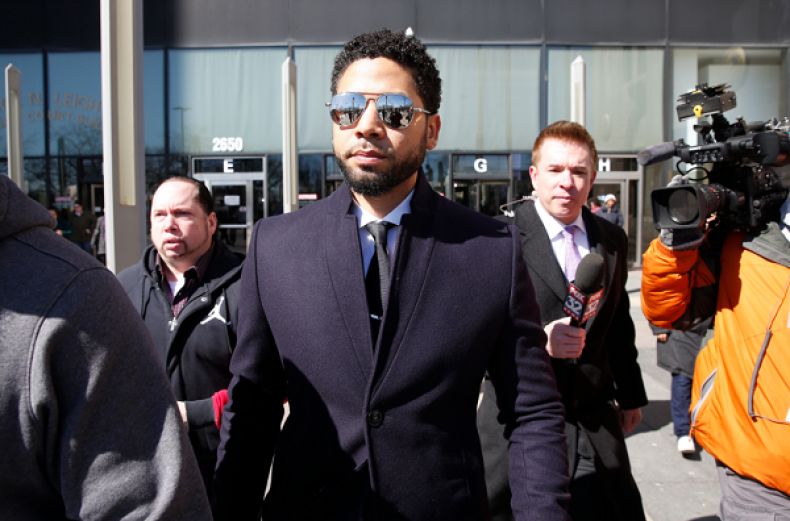 Smollett was allegedly attacked by two men in Chicago in January. He reported the men yelled racial and homophobic slurs while beating him, leading Chicago police to investigate under the pretense of a possible hate crime. After two brothers were questioned in connection to the incident, authorities became suspicious Smollett hired the men and staged the attack, resulting in charges being pinned on Smollett.
Empire was still filming the remaining episodes of Season 5 at the time, and showrunners announced the decision to cut Smollett's character from the final two episodes to allow him to focus on the case.
Despite the questions still lingering about Smollett's character, Empire showrunner Brett Mahoney said the new season would be a "reset."
"I haven't convened with the writers yet—we haven't started breaking what Season 6 will be—but it will require an adjustment in terms of [Jamal] not being there in the first episodes," Mahoney told Variety in an interview released Thursday. "Season 6 will have to be somewhat of a reset, and we're going to find some exciting, bombastic way in. And we may discover that it takes more than just blood to be a Lyon, and we might see some other characters step up and step into the fold."
Was Jussie Smollett's Character Killed Off 'Empire'? What Fox Says About Jamal | Culture