Jussie Smollett Hoax Allegations: Chicago Police Department Unable to Confirm or Deny 'Unofficially Released' Details
While hoax allegations swirl around Jussie Smollett's alleged racist, homophobic-fueled attack, Chicago Police Department Chief Communications Officer Anthony Guglielmi tweeted Sunday that police are unable to "confirm, deny or comment" on details "unofficially released."
"While we are not in a position to confirm, deny or comment on the validity of what's been unofficially released, there are some developments in this investigation and detectives have some follow-ups to complete which include speaking to the individual who reported the incident," Guglielmi tweeted.
"The individual" noted in Sunday's tweet is most likely Smollett. Sunday's tweet came as a continuation of a tweet posted on Friday announcing "new evidence" in the case.
"Due to new evidence as a result of today's interrogations, the individuals questioned by police in the Empire case have now been released without charging and detectives have additional investigative work to complete," Guglielmi wrote Friday.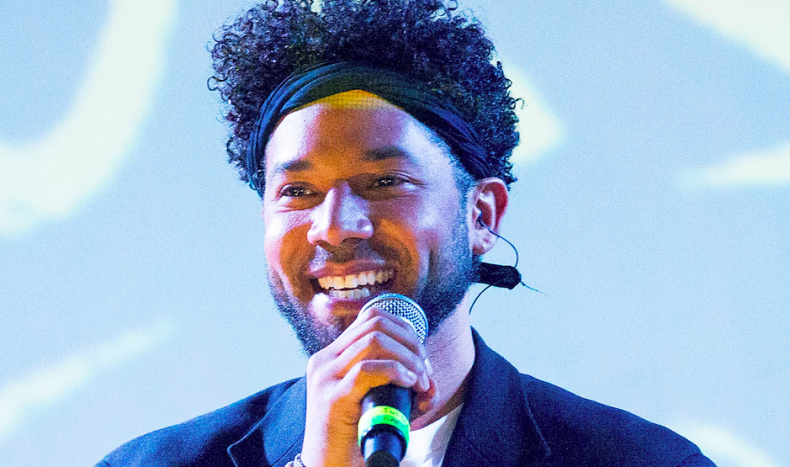 Despite the hoax allegations, the Empire actor's lawyers stand by his testimony and issued a statement regarding the allegations.
"As a victim of a hate crime who has cooperated with the police investigation, Jussie Smollett is angered and devastated by recent reports that the perpetrators are individuals he is familiar with," the statement from his attorneys, Todd S. Pugh and Victor P. Henderson, read. "He has now been further victimized by claims attributed to these alleged perpetrators that Jussie played a role in his own attack. Nothing is further from the truth and anyone claiming otherwise is lying."
The response continued: "One of these purported suspects was Jussie's personal trainer who he hired to ready him physically for a music video. It is impossible to believe that this person could have played a role in the crime against Jussie or would falsely claim Jussie's complicity."
Since the first report of Smollett being hospitalized on January 29, there have been conflicting reports and confusion over the details of the alleged hate crime. Following the attack, multiple sources reported that the perpetrators were wearing "Make America Great Again" hats, the actor told Good Morning America's Robin Roberts that there was no reason to add fabrications to the "racist sundae."
"I never said that. I didn't need to add anything like that. They called me a f*****. They called me a "n*****." There's no which way you cut it. I don't need some MAGA hat as the cherry on top of some racist sundae," Smollett said.