Is Jussie Smollett Lying? 'Daily Show's' Michael Kosta Says 'Empire' Star 'Wrote a Scene'
After anonymous police insiders claimed Empire actor Jussie Smollett orchestrated his attack, some social media users followed the new narrative of the assault. Daily Show comedian Michael Kosta was one of those people, tweeting Smollett concocted the rumored hoax.
"Jussie Smollett wrote a scene," he tweeted Sunday. "Cast his two buddies. Executed the script. This guys not just an actor, he's a writer, director & producer! Congrats Jussie!" Kosta's comment was just one of the thousands.
On Sunday, the hashtag #JussieSmollettHoax had thousands of mentions. The trending topic picked up after Saturday reports claimed Smollett paid two men to organize the attack. The anonymous sources were cited by publications like CNN, TMZ and local CBS affiliate WBBM-TV.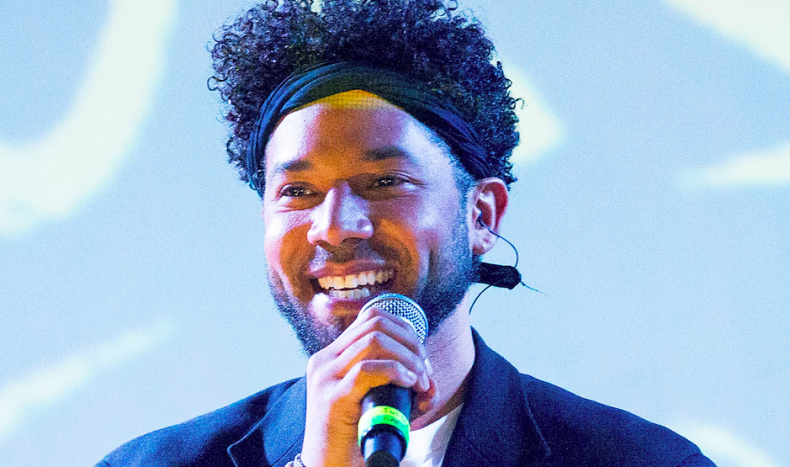 Smollett's lawyers quickly issued a statement, condemning the allegations. They maintained that Smollett is the victim of a racist and homophobic assault.
"As a victim of a hate crime who has cooperated with the police investigation, Jussie Smollett is angered and devastated by recent reports that the perpetrators are individuals he is familiar with," the official statement from his attorneys, Todd S. Pugh and Victor P. Henderson, read. "He has now been further victimized by claims attributed to these alleged perpetrators that Jussie played a role in his own attack. Nothing is further from the truth and anyone claiming otherwise is lying."
The response added: "One of these purported suspects was Jussie's personal trainer who he hired to ready him physically for a music video. It is impossible to believe that this person could have played a role in the crime against Jussie or would falsely claim Jussie's complicity."
It's not the first time there's been confusion about the case. When the attack was first reported, it was unclear if Smollett claimed his attackers were wearing President Donald Trump "Make America Great Again" hats. He late clarified that he never told Chicago police the accosters donned "MAGA" caps.
"I never said that. I didn't need to add anything like that. They called me a f*****. They called me a "n*****." There's no which way you cut it. I don't need some MAGA hat as the cherry on top of some racist sundae," he told Robin Roberts on Thursday about the fabrication.
Smollett's lawyers added that he is working with Chicago police. "Jussie and his attorneys anticipate being further updated by the Chicago Police Department on the status of the investigation and will continue to cooperate," the statement read. "At the present time, Jussie and his attorneys have no inclination to respond to 'unnamed' sources inside of the investigation, but will continue discussions through official channels."
Still, law enforcement officials said the "trajectory" of the case changed once the two suspects were arrested on Wednesday. "We can confirm that the information received from the individuals questioned by police earlier in the Empire case has, in fact, shifted the trajectory of the investigation," Anthony Guglielmi, the spokesperson for Chicago police, told WBBM-TV Saturday.