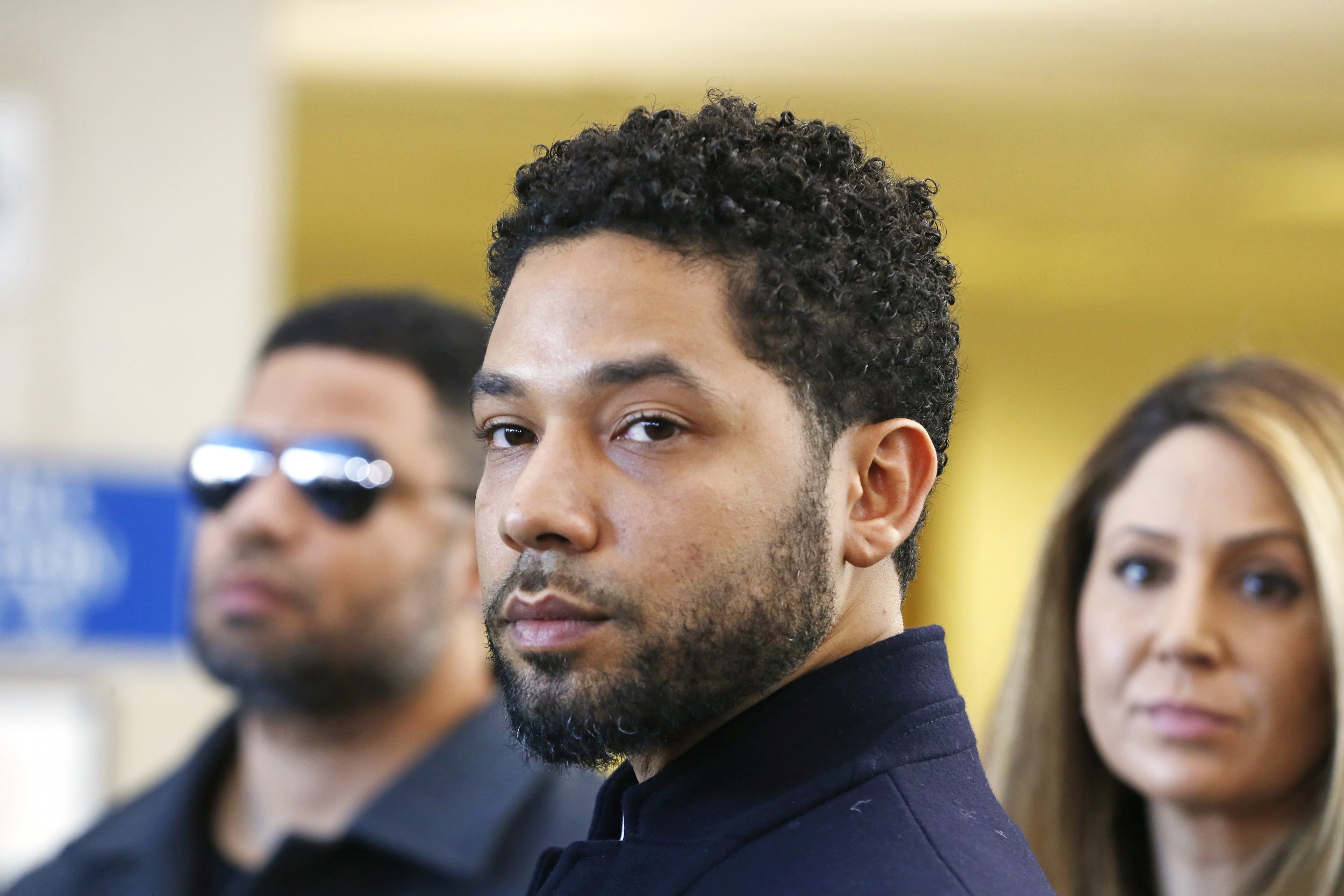 Jussie Smollett has an additional connection to the two Nigerian brothers he claimed attacked him: drugs. Chicago Police released a set of text messages between Smollett and the brothers on Thursday, which showed Smollett asking to buy ecstasy, marijuana and other drugs. The conversation is backed up by a Venmo transaction, the report claims.
Smollett texted the brothers, Abel and Ola Osundario, in September inquiring about the drugs. "N****, you still got a molly connect?" Smollett asked, according to the police report obtained by The Daily Beast. "Hahahaha… Imma need a good fo pills Haha."
Other instances were specified with similar interactions, in which Smollett asked for a variety of drugs, from ecstacy and cocaine to marijuana. He paid the brothers through Venmo and PayPal.
The texts also seem to allude to the attack on Smollet in late January. Smollett texted the brothers earlier in the month, wanting to meet face-to-face and discuss something. Smollett was later beaten by two masked men, and the actor claimed it was a racist and sexist hate crime. He was later charged for faking the attack. State Attorney Kim Foxx dismissed all charges against Smollett in March, to the distaste of former Chicago Mayor Rahm Emanuel and Police Superintendent Eddie Johnson. Both stated Smollett is guilty.
This is the first time drugs have been brought into the conversation, but not the first time Smollett has been linked to the brothers. Both appeared as extras on Smollett's show Empire, which films in Chicago. Smollett also cut the pair a $3,500 check. The check memo specified it was for a "workout and nutrition plan."
Smollett claimed his attackers put a noose around his neck and threw a substance like bleach on him. He also said the pair of attackers yelled racist and homophobic slurs at him. He then brought himself to a Chicago hospital.
The actor was written off of Empire for the show's final two episodes of Season 5. It will premiere a final, sixth season, but Smollett is not scheduled to appear. According to a statement from the show, Smollett's character could return, but so far it is not in the storyline.
When the charges against Smollett were dropped, his entire record was expunged. Still, the Chicago Police Department has been urged to investigate Smollett's claims further by government members and the general public.