Jussie Smollett Speaks On Attack In First Performance Since Hospitalization From Possible Hate Crime
Actor and musician Jussie Smollett returned to the stage on Saturday evening after he was attacked Tuesday in what could have been a hate crime. Smollett was not shy about the topic, and gave a message to audience members who showed up to support him.
Smollett began by saying he wouldn't have canceled the show. "I had to be here tonight," he told the audience, according to TMZ. "I couldn't let these motherf****** win.
He ended his set with a speech of solidarity and acceptance. "Be as black, be as brown, be as gay, whatever the f*** you want to be," Smollett said passionately. "Now is the time. Be blacker. Be gayer. Do it right the f*** now. I love you."
Smollett was attacked in the early morning on Tuesday outside of his Chicago apartment. The Chicago Police Department confirmed and actor from the show Empire was attacked in Chicago and transported himself to the hospital in a statement sent to multiple news outlets. The attack was confirmed to be violent and some claimed it also included verbal assault.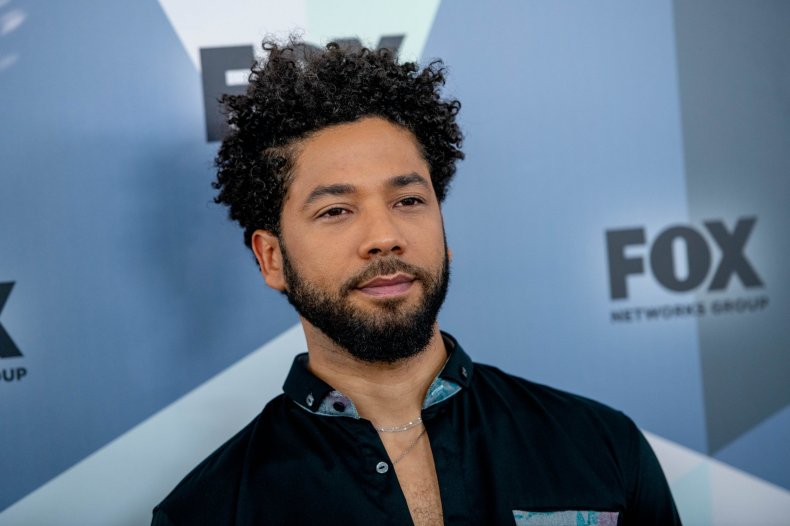 As Smollett was outside of his building, two masked men allegedly confronted him and slipped a noose around his neck. They also poured an unknown chemical substance on the actor according to the police statement, which People published. The attackers allegedly yelled homophobic and racially charged slurs at Smollett, who is gay and African American.
A week before the attack, Smollett was allegedly sent a threatening letter at his place of work, Fox Studios, TMZ reported. The letter was made of magazine-clipped letters and read "You will die black f**." It's unclear if Smollett ever personally came into contact with the letter.
Smollett has been open about his sexuality since 2015. Even then, he claimed he was never "in the closet," just not vocal about that part of his life. Smollett is best known for his role on Empire, but has also been seen in films The Mighty Ducks and Alien: Covenant according to the Internet Movie Database.