Jussie Smollett's Lawyer Makes Last Effort to Have Lawsuit Against Him Thrown Out of Court
Jussie Smollett is making a last-ditch effort to have a lawsuit against him tossed out of federal court before it has a chance to go to trial.
The Chicago Sun-Times reported that Smollett's attorneys Tuesday night filed a motion to dismiss the city of Chicago's attempt to recover more than $130,000 needed to investigate what they believe was a fake racist and homophobic attack against Smollett.
Smollett was a star of the TV show Empire when he claimed he was attacked in late January by two men wearing "Make America Great Again" caps. Smollett claimed he was beaten and called racial and homophic slurs. According to an investigation by Chicago police, Smollett allegedly paid two men to fake the attack.
In March, a Cook County grand jury indicted Smollett on 16 felony counts of disorderly conduct.
In late March, Smollett was called into an "emergency court appearance," where prosecutors dropped the charges against him. Statements from court that day said Smollett "was a victim" of an attack and that his "character has been unjustly smeared." It went on to say that with dismissed charges, his record was "expunged."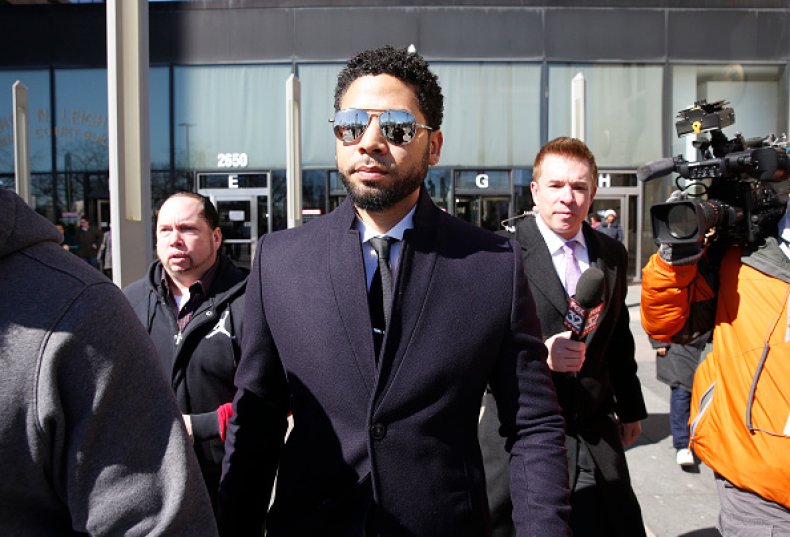 Then in June, Chicago police released a video that shows an interview with Smollett that took place in the actor's apartment during the initial investigation. It shows Smollett wearing a white sweater and a rope around his neck. Smollett then told police he wanted them to see the "noose" around his neck.
Once Smollett's manager realized police were recording the interview, they asked the video to be turned off.
The city seeks money to recover from the investigation, to which Smollett's attorney says should not be paid since charges against him were dropped by Cook County State Attorney Kim Foxx.
William J. Quinlan of the Quinlan Law Firm filed the motion Tuesday, and he said it's "ridiculous" his client should pay the amount the city is demanding.
"My client from the beginning has maintained his innocence and disputed the city's allegations," Quinlan said. "It's going to be very difficult for the city to prevail in making a case my client should pay for overtime for a case ultimately dismissed by the state's attorney... It's ridiculous and a stretch to require him to do so."
U.S. District Judge Virginia Kendall said last month that in October she will decide if the city should proceed with its lawsuit to recover its costs from the investigation.
In Tuesday's filing, Quinlan explained that despite whether or not Smollett coordinated the false attack which launched an investigation, an indictment and eventual dismissal, his client had no control over how long or extensive the investigation would last, and that the "city is wrong."
"The mere fact somebody filed a police report doesn't presume the investigation will be done and certainly not to the extent of what the city is claiming," Quinlan stated. "The City has failed to allege that Mr. Smollett was similarly 'well aware' that his statements to police would result in 1,836 hours of police overtime, or any other reasons why he should have known this would have been the case."