Just 5 Percent of Small Businesses Approved For Paycheck Protection Program Loans, Survey Finds
Many small business owners that have been forced to close their doors or furlough employees due to the novel coronavirus pandemic may close forever unless congressional leaders infuse more funding into the Paycheck Protection Program.
LendingTree, and online mortgage broker and financial services company, recently surveyed 1,260 small businesses nationwide and asked if any had applied for and received the federal government's Paycheck Protection Program loan.
Roughly 60 percent of the businesses surveyed had applied for the program, known as a PPP loan, with only five percent of those businesses being approved, according to the LendingTree report.
"Small businesses continue to struggle as they wait for additional funding of the SBA's Paycheck Protection Program," said Hunter Stunzi, senior vice president of Business Loans at LendingTree, in a StreetInsider.com report. "Many small business owners without existing banking relationships haven't been able to access the much-needed funds through the PPP."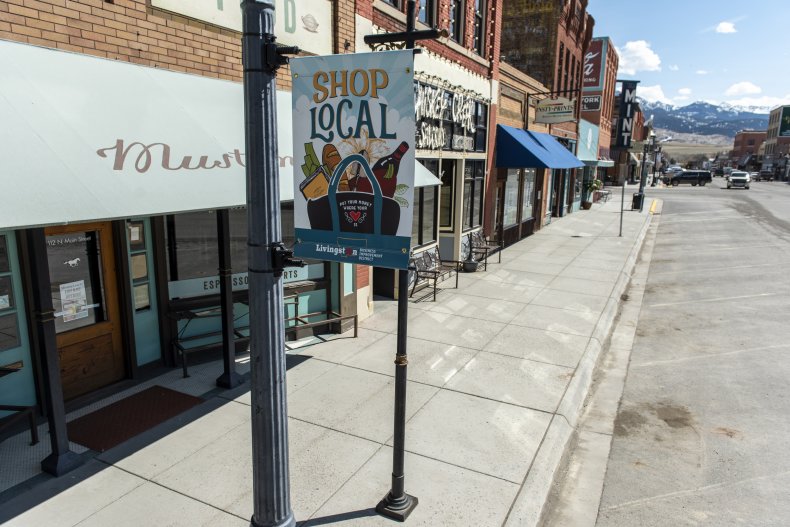 According to the most recent data from the United States Chamber of Commerce, there were more than 30 million small businesses operating in the U.S. in 2018.
However, that number could drop drastically, due to business closures related to COVID-19.
Many of those small businesses—with 500 or fewer employees— such as restaurants, beauty salons, florists shops, pet groomers, plumbers, auto mechanics, provide needed community services.
One of those impacted mom-and-pop businesses is Captain Cookie & the Milkman in Washington, D.C.
Kirk and Juliann Francis, the young entrepreneur couple behind the brand, planned to hire additional staff in the spring, but the COVID-19 pandemic forced them to cut their staff from 45 to 11, CBS News reported.
"I remember making a call to my general manager and just saying, 'Okay, all hiring is on hold, everything is on hold. Plug our existing people into any current holes that we have and just stop bringing people on,'" Juliann recalled.
Like other businesses, the Francises have applied for various grants and loans, including the PPP program, but nothing has happened.
The Small Business Administration, which administers the PPP, stopped accepting disaster relief applications from small businesses on April 16 after the funds from the first stimulus bill were depleted.
Some of that money from the $2.2 trillion stimulus earmarked to help small businesses actually went to major restaurant chains, such as Potbelly's Sandwich Shop, Shake Shake and Ruth's Chris Steak House. Each of those companies received $10 million from the PPP, according to a CNBC report. So far, only Shake Shack has vowed to return the money.
Congressional leaders are working on the passage of a $484 billion stimulus bill that will add more than $300 billion into the PPP program, as well as $75 billion for hospitals and $25 billion for coronavirus testing.