Just 56% of Joe Biden Voters Say They Were Actually Voting for Him, New Poll Finds
When it comes to their supporters, President Donald Trump had more people voting for him than against his challenger, former Vice President Joe Biden.
A poll from Rasmussen Reports found 56 percent of those who cast ballots for Biden said they were doing so because they were voting for the former vice president and 29 percent were doing it as a ballot cast against Trump. Of those surveyed who were voting for Trump, 90 percent said they were voting for the president and 8 percent said they were voting against Biden.
The poll of 1,000 likely voters was conducted between November 5 and November 8 and has a margin of error of 3 percentage points.
Among independents, 83 percent who voted for Trump and 46 percent who voted for Biden responded to the survey that they were casting ballots for their candidates. Forty-one percent of independents who voted for Biden said they were voting against Trump.
Going into the election, Trump won the enthusiasm contest, as polls showed that his voters were more excited to cast ballots for the president than Biden's voters. However, Trump proved to be a motivating factor for people to get out and vote not just for his supporters but for his critics, as well.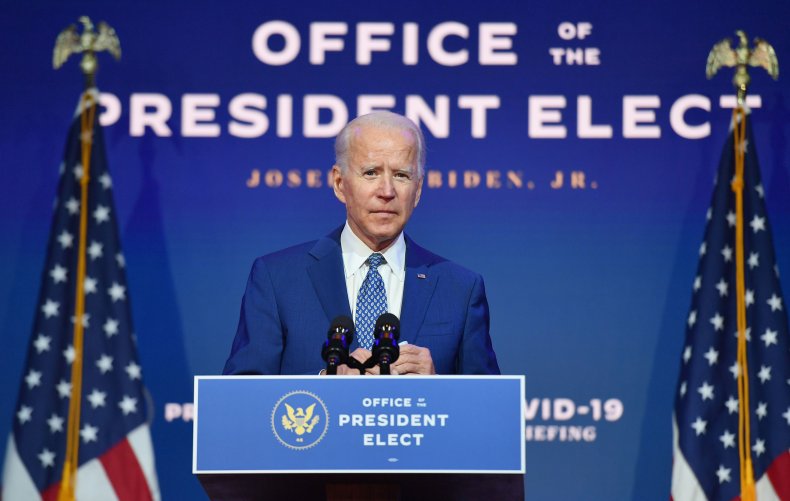 With all but three states called, the Associated Press deemed Biden the winner of the 2020 election by 76 electoral votes and 3.3 percentage points of the popular vote. Even without all of the ballots counted, the 2020 election shattered a 52-year record for voter turnout.
With more than 76 million votes, Biden received the highest number of ballots of any presidential candidate in history. Trump, who received more than 71 million votes, received the highest of any losing candidate. Both candidates eclipsed the number of votes former President Barack Obama received in 2008 and 2012.
In Texas, voter turnout increased by about nine percent, one of the biggest increases in the country, according to the Associated Press. Although initially thought to be a battleground state, Trump took the historically red state by nearly 6 points.
An ABC News exit poll of more than 2,000 Texas voters found getting Trump out of office was a bigger motivator than Biden was as a candidate for those who cast ballots for the Democratic nominee. Compared with the 73 percent who voted for Biden and said it was a vote against Trump, only 25 percent of those who voted for Trump said it was a vote against Biden.
"He motivated Democrats who hated him and Republicans who thought he was better than most Republicans," Brad Todd, a Republican strategist, told the Associated Press about Trump.