It's 'Just a Fact' That Trump Has Bigger Nuclear Button Than Kim Jong Un, Sarah Huckabee Sanders Says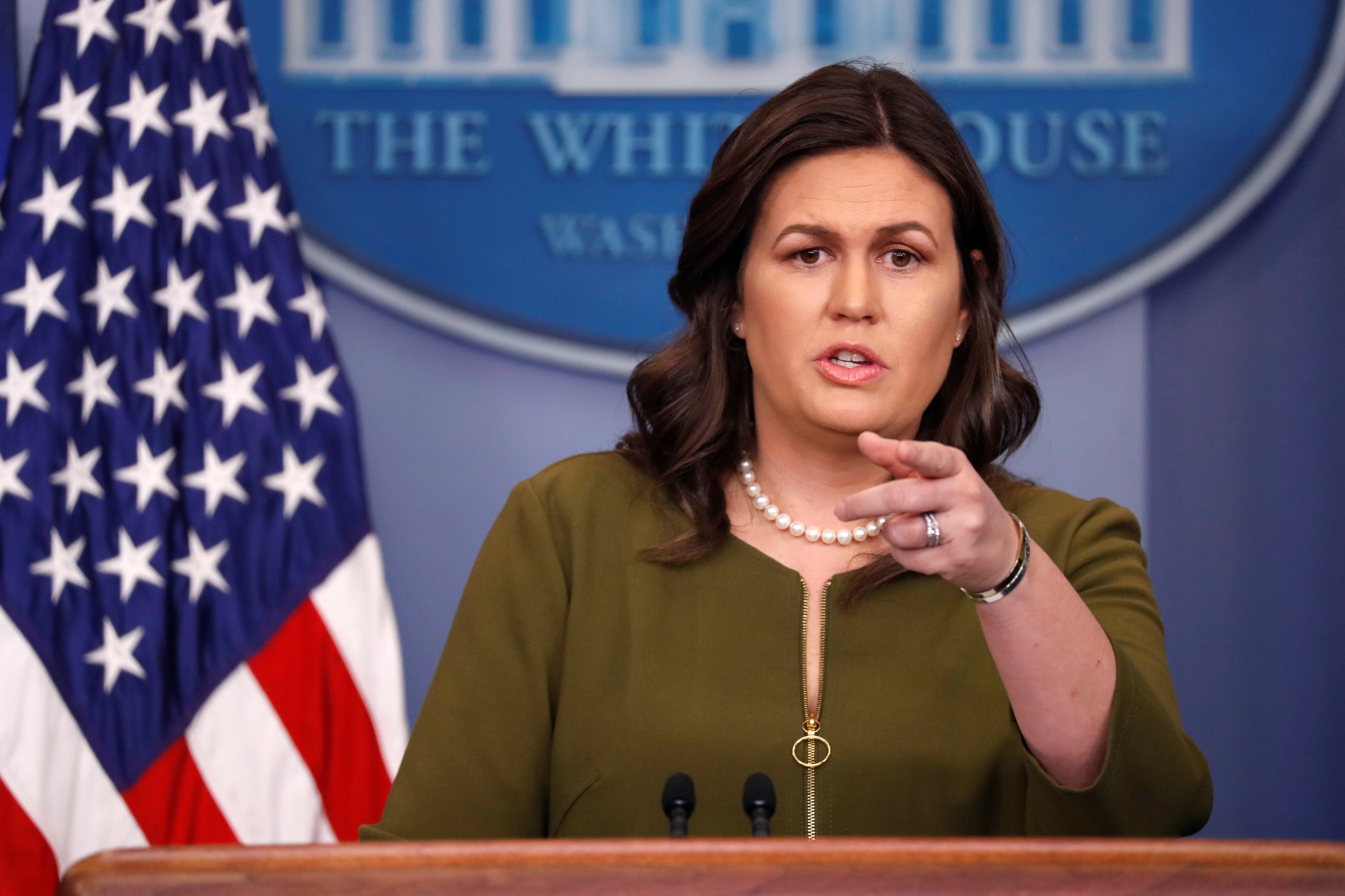 UPDATED I President Donald Trump's boast about having a bigger nuclear button than North Korean leader Kim Jong Un was "just a fact," White House Press Secretary Sarah Huckabee Sanders said Wednesday.
"I don't think it's taunting to stand up for the people of this country," Sanders said in her daily briefing, downplaying fears about the tweet possibly goading Kim into the nuclear war he has been threatening for months.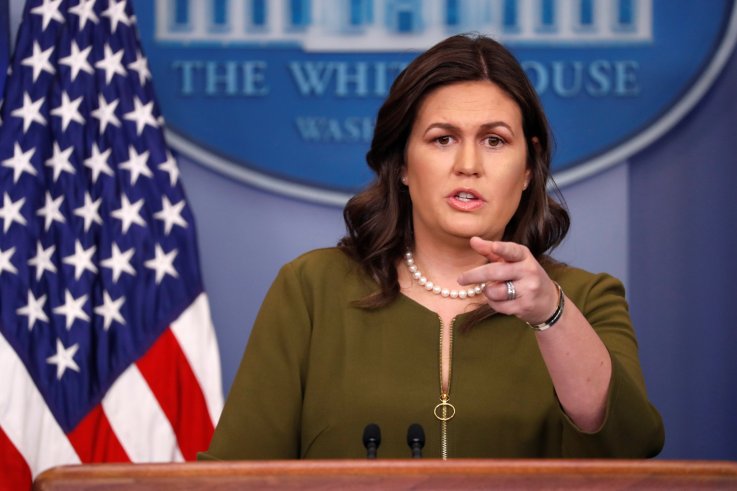 Although there is not an actual button that would set off a nuclear attack, Sanders assured that Trump is "very aware of how the process works and what the capacity of that is. And I can tell you it's greater than that of North Korea."
Sanders also once again blamed "the complacency and the silence of the previous administration" for tensions with North Korea skyrocketing as high as they have been during Trump's presidency.
Trump's tweet came in response to Kim's menacing mention of a nuclear button during his New Year's Eve address. Tuesday night, Trump tweeted, "North Korean Leader Kim Jong Un just stated that the 'Nuclear Button is on his desk at all times.' Will someone from his depleted and food starved regime please inform him that I too have a Nuclear Button, but it is a much bigger & more powerful one than his, and my Button works!"
The press briefing also came after damning excerpts from Michael Wolff's new book about the Trump administration, "Fire and Fury," made headlines about all kinds of behind-the-scenes White House drama. The book is based on more than 200 interviews with insiders of the Trump White House.
Responding to passages in which former White House strategist Steve Bannon criticizes Trump's decisions and family members, Trump issued a statement saying Bannon "lost his mind" after getting fired in August. Bannon most notably said Donald Trump Jr.'s secret Trump Tower meeting in June 2016 with a Kremlin-connected lawyer was "treasonous."
Sanders called Bannon's remark "ridiculous" and insisted the president "wasn't part of or aware" of the Trump Tower meeting.
Trump's last conversation with Bannon took place in early December, Sanders said, but she was unsure whether Trump has blocked his former campaign manager from his cell phone.
Sanders asserted that the president is not worried about losing the base of supporters that Bannon helped bring him. "The president's base is very solid. It hasn't changed because the president hasn't changed and his agenda hasn't changed," she said.
When asked what caused such a "dramatic falling-out" between Bannon and Trump, Sanders said there were a "number of factors," but Bannon's attack on Trump Jr. was "not a way to curry favor with the president."
As for "Fire and Fury," Sanders claimed Wolff never sat down with the president. She said the only interaction the two have had since Trump took office was a "five to seven" minute conversation "that had nothing to do originally with the book."
Sanders described Trump's initial reactions to the book as "furious" and "disgusted."
This story has been updated with more details from Sanders' press conference.
It's 'Just a Fact' That Trump Has Bigger Nuclear Button Than Kim Jong Un, Sarah Huckabee Sanders Says | U.S.