Why 'And Just Like That...' Was Right to Kill Off Mr. Big
Many Sex and the City fans had been speculating that someone would die in the HBO Max sequel series And Just Like That..., but they got the wrong character.
While everyone was sharing rumors that Samantha (played by Kim Cattrall) would be killed off, they did not realise that what the show was actually going to do was kill Mr. Big (Chris Noth).
While Episode 2 saw Carrie embark on her seven stages of grief, most And Just Like That... viewers writing on Twitter were stuck on the anger phase. They were tweeting about how "disappointing" the plot twist was and how the writers had "run out of ideas."
Another fan tweeted: "Are you telling me after 17 years, the only thing the writers could think of was to kill off Mr. Big in the first episode after a Peloton workout?!"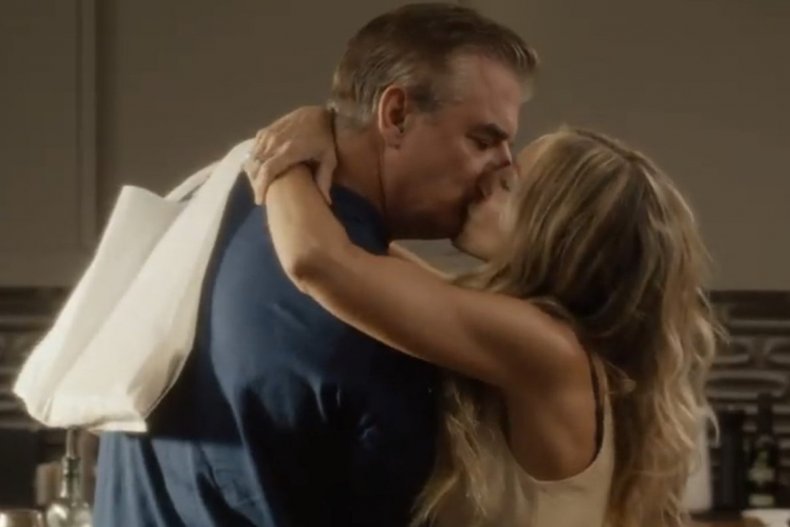 Why And Just Like That needed to kill off Big
It is difficult to see exactly what kind of show these viewers wanted. Sure, we tend to want the best for our favorite TV characters, but these fans seem to be advocating for a show where our (now) three main characters lead happy, contented lives with their soulmates. Which would be lovely for Carrie, Charlotte and Miranda, but would make for boring TV.
How do we know this? Because it already made for bad the two films.
One of the principal reasons why the movies did not capture the magic of the show (apart from the pretty egregious racism in Sex and the City 2) was because Carrie, Charlotte and Miranda were all in relationships. The films could not have the couples divorce (that would cheapen the happy endings they all got in Season 6), so it has to fill time with petty marital squabbles.
In all their years on screen together, Carrie and Big have had pretty much every romantic problem you can think of. So keeping them married would just see the show rehashing plot beats we already have seen.
Not having Carrie and Big together gives the show a reason to exist. It allows the series to tell a new story (that of Carrie having to unexpectedly start dating again in her 50s—in a very different climate) while also paying tribute to the show's past. What was Sex and the City in its heart, after all, if not a show about a woman dating in New York City?
The show could have done that by just having the pair divorce, but that has its own problems. Firstly, it lacks the dramatic punch of a sudden death, and does not bring the series the same amount of publicity that you get from everyone expressing their shock online. Also, we have already seen what the pair are like when they are apart, and it never ends well. Just ask Aidan and Natasha.
Chris Noth wanted to kill Big off
Those complaining about Big's death are also not considering what went on behind the scenes. Chris Noth recently told The Guardian that he initially had no interest in returning for And Just Like That... because he too was worried about the show being a rehash of what had been done before. It was only when showrunner Michael Patrick King told him this storyline that he agreed to join the show to give his character a proper send-off.
He told the outlet: "A conversation with [the show's writer and director] Michael Patrick King. It was a long conversation, it continued through the pandemic and he took in a lot of my ideas."
As such, a version of this show which had Carrie and Big together may have ended up not featuring Big at all, and would have had to explain his absence through a series of business trips (maybe he could have been working with Samantha in London). Either that or he could have become an off-screen presence, like Niles Crane's never-seen wife Maris in Frasier.
In a strange way, then, we have Big's death to thank for the romantic scenes we do get of Carrie and Big in the show.
Of course, that will not satisfy all fans. Sex and the City fans are the same as any franchise fans—they are resistant to change, in the way that Star Wars and Ghostbusters fans have proven themselves to be.
But just like The Last Jedi, And Just Like That... has made changes that not every fan will like, but that make for a more satisfying drama.
And Just Like That airs Thursdays on HBO Max. The first two episodes are streaming now.