Just Wanderful: Magical Makeovers Will Transform Tokyo Train Stations Into Harry Potter Tributes
Two train stations in Tokyo are being given Harry Potter makeovers, one will look like King's Cross Platform 9 3/4 and the other is based on Hogwarts.
A statement from the Seibu Railway conglomerate said Ikebukuro Station and Toshimaen Station will be renovated. The work is expected to be completed by 2023.
The revelation comes after it was announced last summer that construction had begun at the Nerima Ward in the Japanese capital, which is set to host a permanent Harry Potter exhibition and museum, known as Warner Bros. Studio Tour Tokyo Making of Harry Potter.
J.K. Rowling wrote the seven Harry Potter books, which were later adapted into films.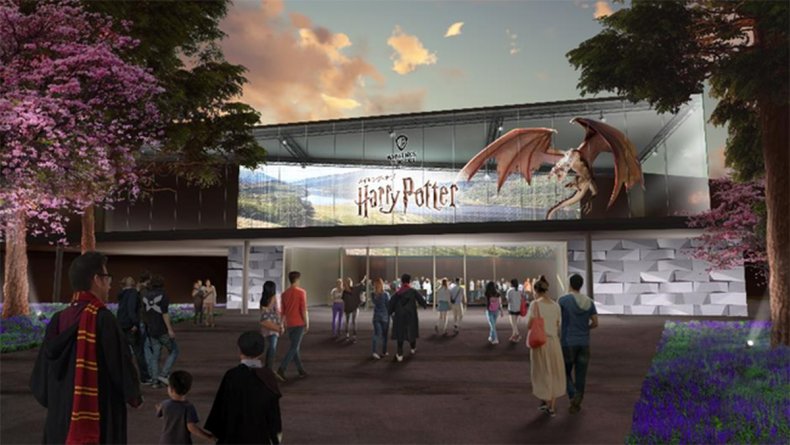 The area already boasts popular picnic areas under cherry blossom trees.
Last August, it was announced that construction had officially started on the museum on the site of the now-closed Toshimaen theme park in western Tokyo.
Seibu Railway said: "Ikebukuro Station will go to Studio Tour Tokyo, where you can enjoy the charm of filmmaking, with Platforms 1 and 2 being renovated." It said the platforms would make reference to King's Cross Station in London, England. The idea is that the fans' journey to the museum can mirror Harry's ride to Hogwarts.
King's Cross Station is famously known as the location for the fictional Platform 9 3/4, where Harry Potter, Ronald Weasley and Hermione Grainger board the train to the magical Hogwarts.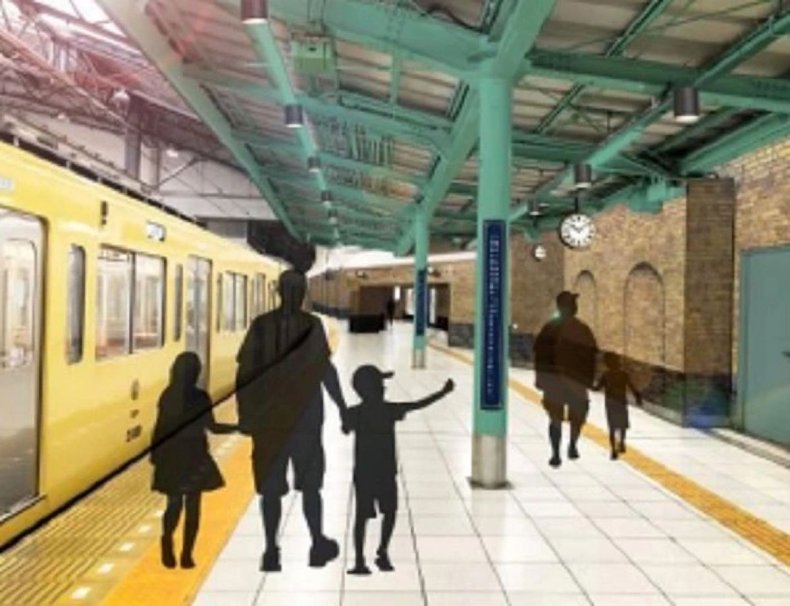 Seibu Railway said: "At Toshimaen Station, you will be able to get closer to the world of movies by descending to a red-based platform reminiscent of Hogwarts School of Witchcraft and Wizardry."
It is unclear if this is a reference to Hogwarts castle proper or to Hogsmeade Station, located in the village of Hogsmeade, not far from Hogwarts castle.
Harry and his friends typically arrive at the book's Hogsmeade station to start the new school year. (On another occasion, Harry and Ron flew the Weasley's Ford Anglia into Hogwart's Whomping Willow after Dobby, the house-elf of Malfoy Manor, stops them from crossing the magical barrier to Platform 9 3/4.)
Toshimaen Station is a bit outside the city center, but is connected by the Seibu Toshima Line to Ikebukuro Station in downtown Tokyo.
Seibu Railway also said: "Together with Warner Bros. Studios Japan GK, which operates Studio Tour Tokyo, we will work to revitalize the area around Toshimaen Station toward the opening of Studio Tour Tokyo, where construction work is proceeding smoothly."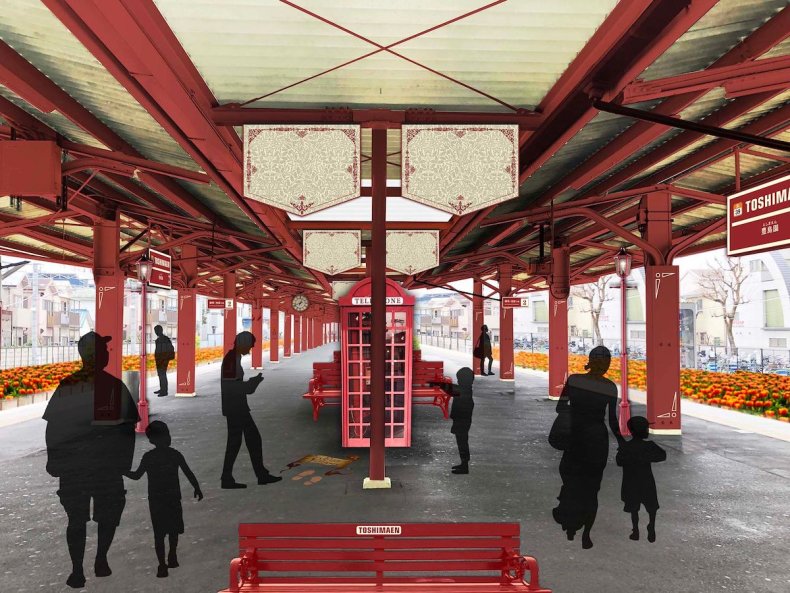 This story was provided to Newsweek by Zenger News.