Just a Wee Bit Gay: Dolly Parton to Release LGBT Dance Album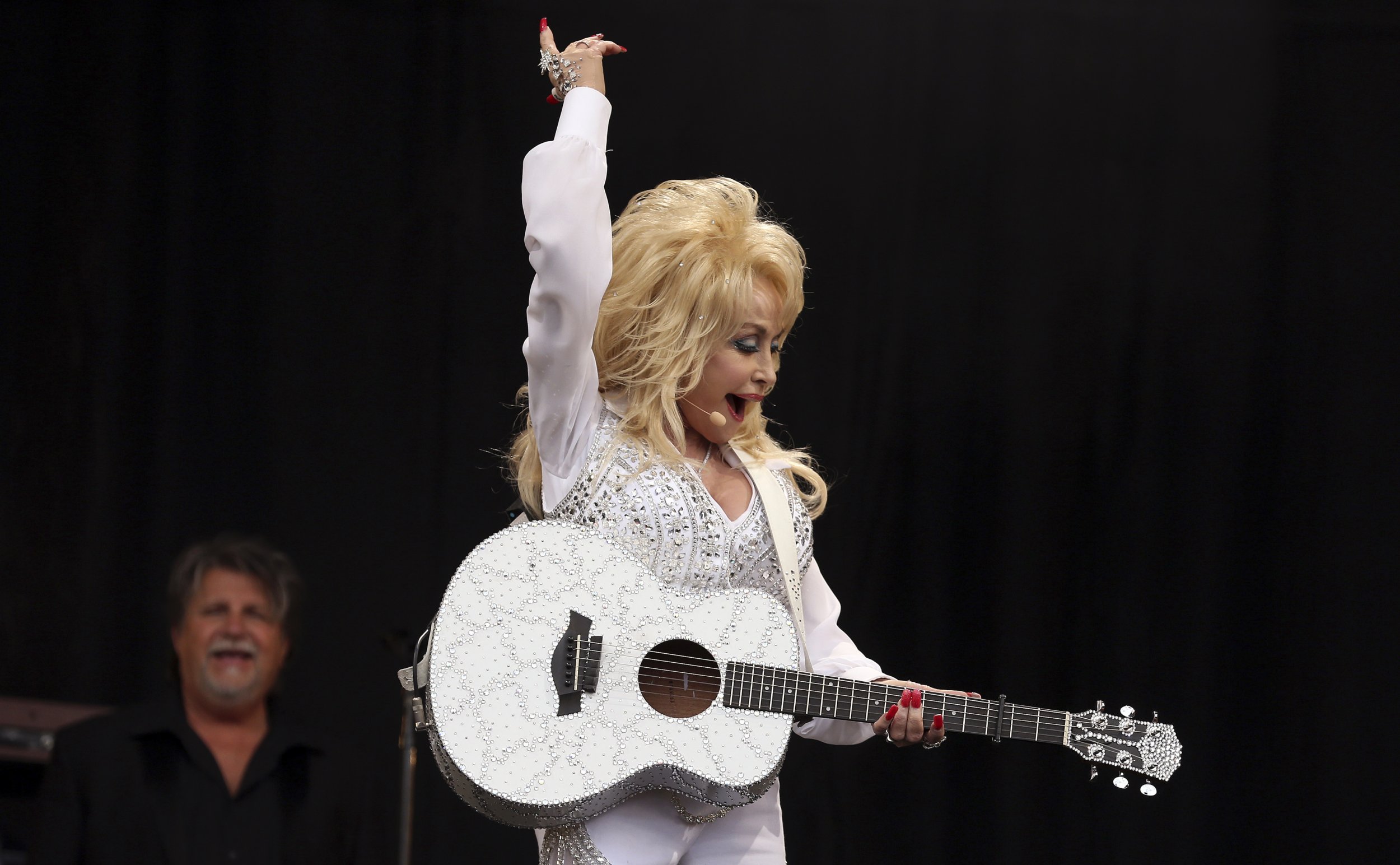 Acclaimed country legend and movie star Dolly Parton will soon be adding another accomplishment to her resume: dance music diva. The 68-year-old country superstar's long-awaited dance record will be especially loud and proud, aimed at gay fans and hell-bent on promoting LGBT pride.
Parton has reportedly been recording an LGBT dance record for years, which will be released "at some point soon." Producer Allen Morgan claimed that he had been working with Parton on dance-inspired songs as early as 2007, and blogger Perez Hilton broke the news after gushing about "Just a Wee Bit Gay" on his site that same year.
The singer confirmed the rumors about a dance album at a press conference last week. "I have a song called 'Just a Wee Bit Gay.' It's a great little dance tune, it's funny, and it's got a lot of comic in it.… I do write a lot of songs along those lines with people that are different and are just themselves," she told reporters. The country star has boasted a handful of club hits, including a remix of "Baby I'm Burning" from 1978 and the 1990s smash "Peace Train."
Parton, a longtime gay icon, has advocated marriage equality for years. "Sure, why can't they get married? They should suffer like the rest of us do," she told CNN's Joy Behar in 2009. In April, she voiced her support to British magazine Event: "I don't want to be controversial or stir up a bunch of trouble, but people are going to love who they are going to love."
The star once competed in a Dolly Parton drag queen look-a-like contest and lost.
The singer just wrapped up a world tour and a headlining slot at this year's Glastonbury Festival in Somerset, U.K. The Guardian reports that her new best-of compilation, Blue Smoke, currently sits at No. 3 on the albums chart.