'Justice for Bryan Kohberger' Facebook Groups Spark Anger
The creation of Facebook groups in support of Bryan Kohberger, the man accused of fatally stabbing four University of Idaho students in their off-campus rental home in the early hours of November 13, has sparked outrage online.
After weeks without an apparent clue on who might have committed the quadruple murder of Madison Mogen, Kaylee Goncalves, Xana Kernodle and Ethan Chapin, Moscow police identified Kohberger, a 28-year-old graduate student and teaching assistant at Washington State University, as the only suspect. He was charged with four counts of murder and one count of felony burglary.
But some online are now protesting the allegations against Kohberger, claiming that he might not be responsible for the deaths of the four students. Several groups have been created on Facebook calling for "justice" for Kohberger, claiming that the 28-year-old suspect should be considered innocent until proven guilty.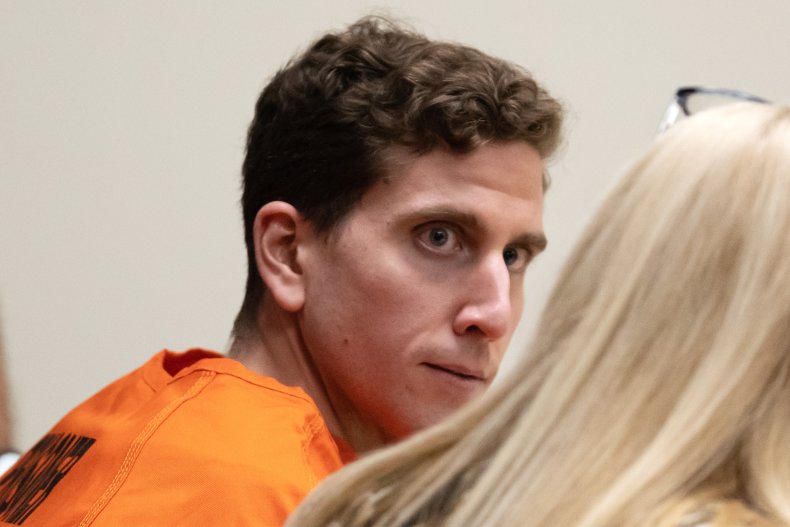 One such group, "Justice for Brian Kohberger" claims exactly that. In its description, it quotes Ronald Jones—a man who was wrongly convicted of the rape and murder of a woman in Chicago in 1989 and was given a death sentence—saying: "It's about whether or not you can prove you're innocent. If you can't prove you're innocent, then you're considered guilty. It's been flipped: Now it's guilty until proven innocent."
The group counts over 3,000 members. Another group with the same name counts over 13,000 members, but it's unclear whether all participants are there for Kohberger. The group, created in 2014, was previously named "Christians Against Hocus Pocus 2" and "Christians Against Buzz Lightyear," among others.
Several other smaller groups are dedicated to proving Kohberger's alleged innocence but count less than 500 members. All Facebook groups are private—but they still attracted criticism from people upset about the attempt at defending the criminology Ph.D. student.
"Imagine being such a piece of s*** to stand with Brian Kohberger. I stand with the 4 people who were killed," posted a Facebook user in one of the "Justice for Brian Kohberger" groups.
"What the hell sort of disgusting individuals do you have to be to start this Facebook group?" commented another person. "Picture if this was your kids. Grow up."
Since his arrest on December 30, Kohberger has maintained his innocence, with his former lawyer saying that he's "eager to be exonerated." He's yet to be tried in court, but a hearing has been scheduled for June.
Police have so far disclosed only some of the evidence that has led to Kohberger's arrest, including DNA from a knife sheath left on a bed with two of the victims. The 28-year-old's phone records also show that he was in the area a dozen times before the killings of the four students, and Kohberger drives a white Hyundai—the same car that was spotted near the crime scene on the night of the students' deaths.
The case of the four slain University of Idaho students has gripped the nation for months and sent internet sleuths and members of the public into a frenzy trying to identify the culprit. While investigations were still ongoing, Moscow police repeatedly asked members of the public to avoid spreading misinformation about the case.
Kohberger has received unexpected sympathy from some members of the public, including a "lovesick" woman who wrote him several admiring letters. Discussions in support of Kohberger on Reddit in the r/Brynation forum include one asking "What was it about Bryan that got your liking?" and another one stating "I find Bryan hot but don't want to! Ideas?"