Justice Department Admits It's 'Unprepared' to Implement Body Cameras on FBI, ATF Agents
A new report from the Department of Justice (DOJ) found that the federal law enforcement agencies are currently "unprepared" to implement the widespread use of body cameras among FBI, Bureau of Alcohol, Tobacco, Firearms and Explosives (ATF), and other federal agents.
The audit report, which was published on Thursday, began in June 2020 as the Justice Department reviewed the use of "body-worn cameras" among ATF and FBI agents, as well as law enforcement officers with the Drug Enforcement Administration (DEA) and the United States Marshals Service (USMS), which the report referred to collectively as "the Components." Although the report noted that the federal agencies had made progress toward implementing body-worn cameras, it said that they were still unprepared for full implementation.
"Over the course of our audit, we found that the Components were generally unprepared to implement BWC [body worn camera] programs if required," the report explained.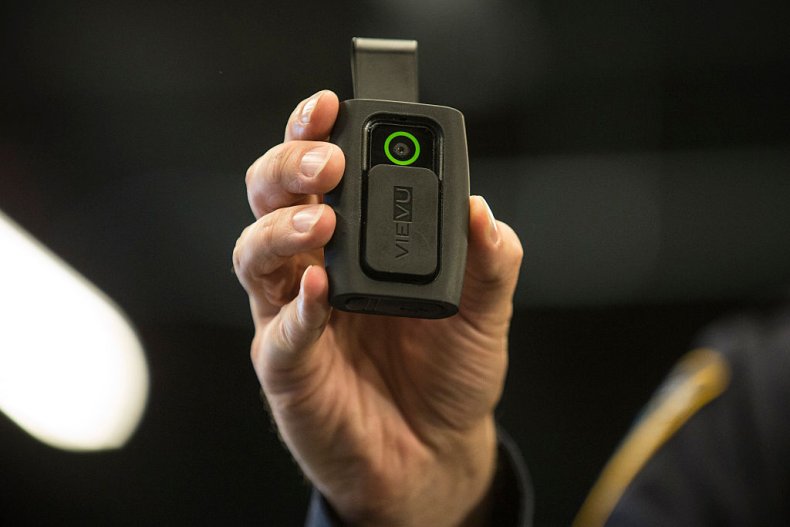 "Given the demonstrated benefits of BWC programs, their widespread use by law enforcement agencies across the country, the Components' substantial involvement in street-level enforcement activity, the public's increasing expectation that objective video evidence be available in law enforcement interactions with the public—especially those involving use of force—and recent legislation introduced by Congress that would require federal LEOs to use BWCs, we believe that the DOJ should carefully reassess its lack of BWC programs for DOJ LEOs and pursue the actions necessary to prepare for program implementation," it continued.
The audit report recommended that the Justice Department "carefully reassess the lack of BWC usage by DOJ Components and pursue actions that would prepare DOJ for program implementation," as well as "coordinate with the Components to identify other cross-cutting policy issues and promulgate policy that would allow the Components to develop and implement their own BWC programs."
Newsweek reached out to the Justice Department for further comment but did not immediately receive a response.
The House of Representatives passed the Federal Police Camera and Accountability Act, which would require federal officers to wear body cameras, as part of the George Floyd Justice in Policing Act in March. However, that police reform legislation has stalled in the Senate, where Republicans and Democrats continue to negotiate to reach a bipartisan compromise that will garner the support of at least 10 GOP senators. Due to the Senate's legislative filibuster rule, bills generally need at least 60 votes to pass through the Senate. The upper chamber of Congress is currently evenly split with 50 Republicans and 50 members of the Democratic Caucus.
Requiring law enforcement to wear body cameras is a widely popular proposal, and many police departments across the country have already implemented such policies. Polling by the University of Maryland released in July 2020 showed that 93 percent of Americans support law enforcement wearing body cameras. There were no significant disagreements over the policy proposal across party lines.