Justice Department to Conduct Review of Columbus Police for Racial Bias
The Department of Justice (DOJ) will investigate the Columbus (Ohio) Division of Police, Columbus Mayor Andrew Ginther announced Thursday.
"This is an important day for the future of policing in Columbus," the mayor said in a statement.
Ginther added: "This is not about one particular officer, policy or incident; rather, this is about reforming the entire institution of policing in Columbus. I am confident in the partnership and the additional tools the DOJ's [Community Oriented Policing Services] Office will bring to our city."
This will be the first time that the federal department has been involved with the city under its COPS Office. The review will begin immediately.
The mayor, along with City Attorney Zach Klein, had requested the Justice Department's intervention in April following a series of police killings of Black residents and other incidents.
The two officials said the city had made "significant progress in recent years in police reform," but was met with "fierce opposition from leadership within the Columbus Division of Police."
"Simply put: We need to change the culture of the Columbus Division of Police," Ginther and Klein wrote in their request to partner with the Justice Department in their efforts to implement significant reforms.
According to the Columbus Dispatch, eight people were killed in shootings involving Columbus and Franklin County police officers between January 2020 and April 2021—including teenager Ma'Khia Bryant. The 16-year-old girl died after being shot four times by a Columbus police officer on April 20. The shooting sparked protests in Columbus and across the country.
Body camera video released the night of the shooting showed Bryant as she appeared to hold a knife and lunging at two women. After the shooting, an officer could be heard on camera saying: "She had a knife. She just went at her."
The case is set to go to a grand jury, which will decide whether to indict the officer involved.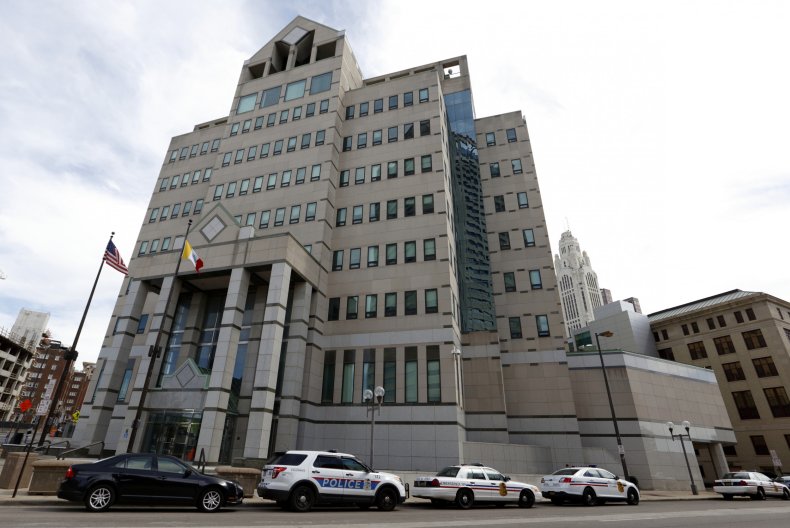 Columbus Police Chief Elaine Bryant said in a statement that potential focus opportunities for her division include policy reviews, officer training, recruitment, and establishing an early intervention system for officers.
"We ask our officers to constantly train to be better, to strive for the next level of skill and excellence. This is no different," said Bryant. "Our work is too important, the stakes are too high, for us to ever be satisfied with the status quo."
Newsweek reached out to the Department of Justice for comment, but didn't receive a response before publication.