Justice Department to Launch Broad Civil Rights Investigation into Ferguson Police: Attorney General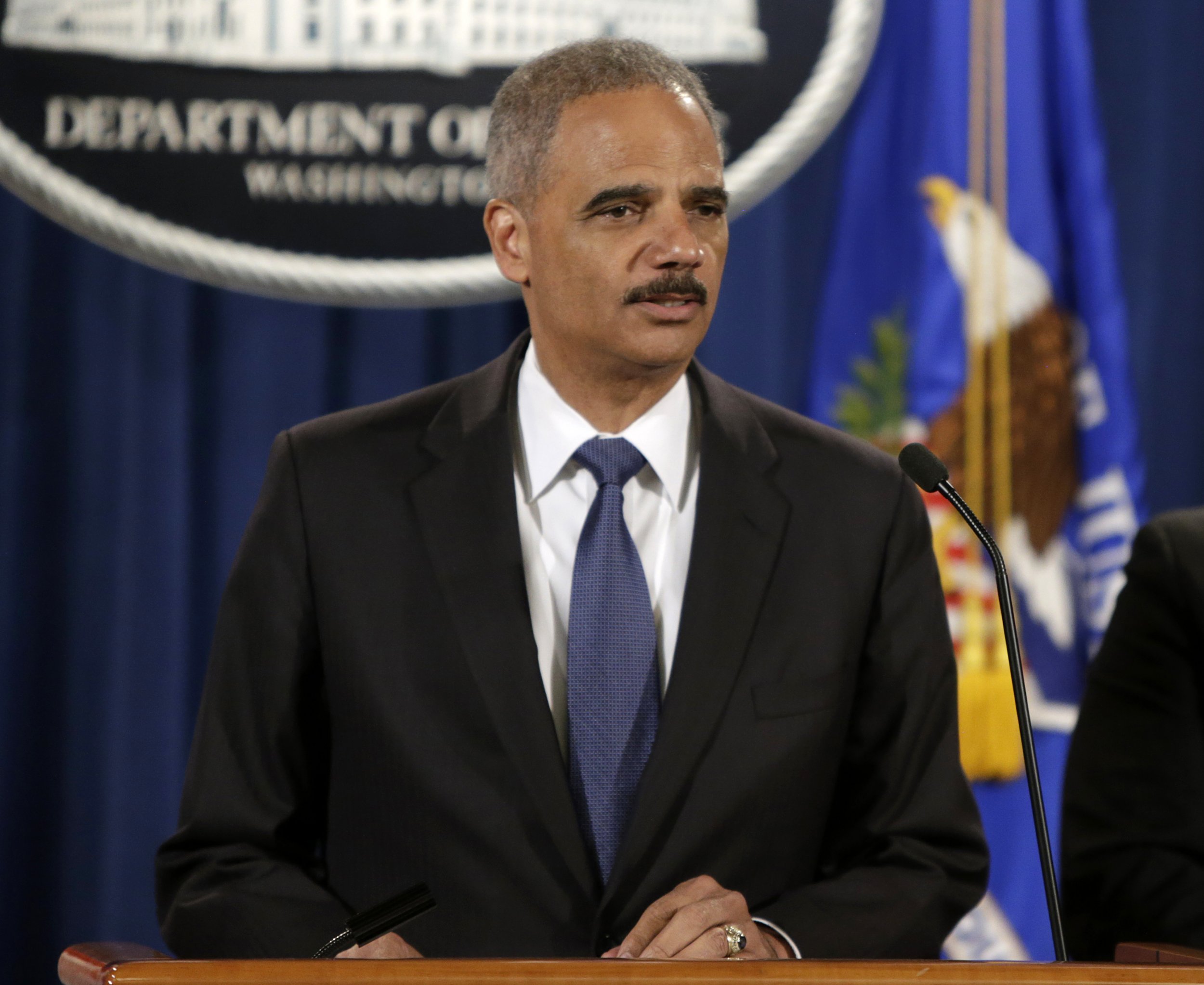 Attorney General Eric Holder announced a federal investigation into the Ferguson, Mo. police department today, confirming an earlier report by The Washington Post. The investigation, which stems from the Aug. 9 shooting of Michael Brown, a black man, by Darren Wilson, a white police officer, will focus on claims that Ferguson police racially profiled residents of the St. Louis suburb. Around two-thirds of Ferguson's population of 20,000 is black, but only four black officers serve on its police force.
The investigation is distinct from a parallel federal investigation by a grand jury into the specific incident of Brown's death, Attorney General Eric Holder said. "One should not draw a connection between what we are doing today and the matter the grand jury is in the process of considering," he said. The investigation will focus on claims of police brutality against Ferguson residents, but will not include local law enforcement agencies' response to protests following Brown's death. That response, which included heavily-armed police firing tear gas and rubber bullets at protesters, was widely criticized, but was not led by Ferguson police, and so will not fall under the purview of the investigation.
To determine if a "pattern and practice" of discrimination against minorities exists within the Ferguson police department, the investigation will look at stops and arrests by Ferguson police officers, as well as claims of excessive force and mistreatment of detainees, Holder said.
In addition to this second federal investigation into police conduct in Ferguson, five current and one former officer face federal lawsuits for excessive use of force, The Washington Post reports.
Holder has been aggressive in his effort to combat police misconduct. Under his leadership, the Justice Department has initiated more than twice the number of reviews of police departments than any of his predecessors, The Washington Post said. Holder has brought 33 legal actions against police departments since 2009, 16 of which resulted in rulings or settlements,The Los Angeles Times reports.
If Holder brings a lawsuit against Ferguson, which is likely, the St. Louis suburb may be forced to consent to federal oversight. Police departments in San Juan, Puerto Rico, and New Orleans agreed to similar oversight measures after previous investigations by Holder.