Trump's Justice Department Crackdown on Classified Leaks Won't Target Journalists, Says Deputy A.G. Rosenstein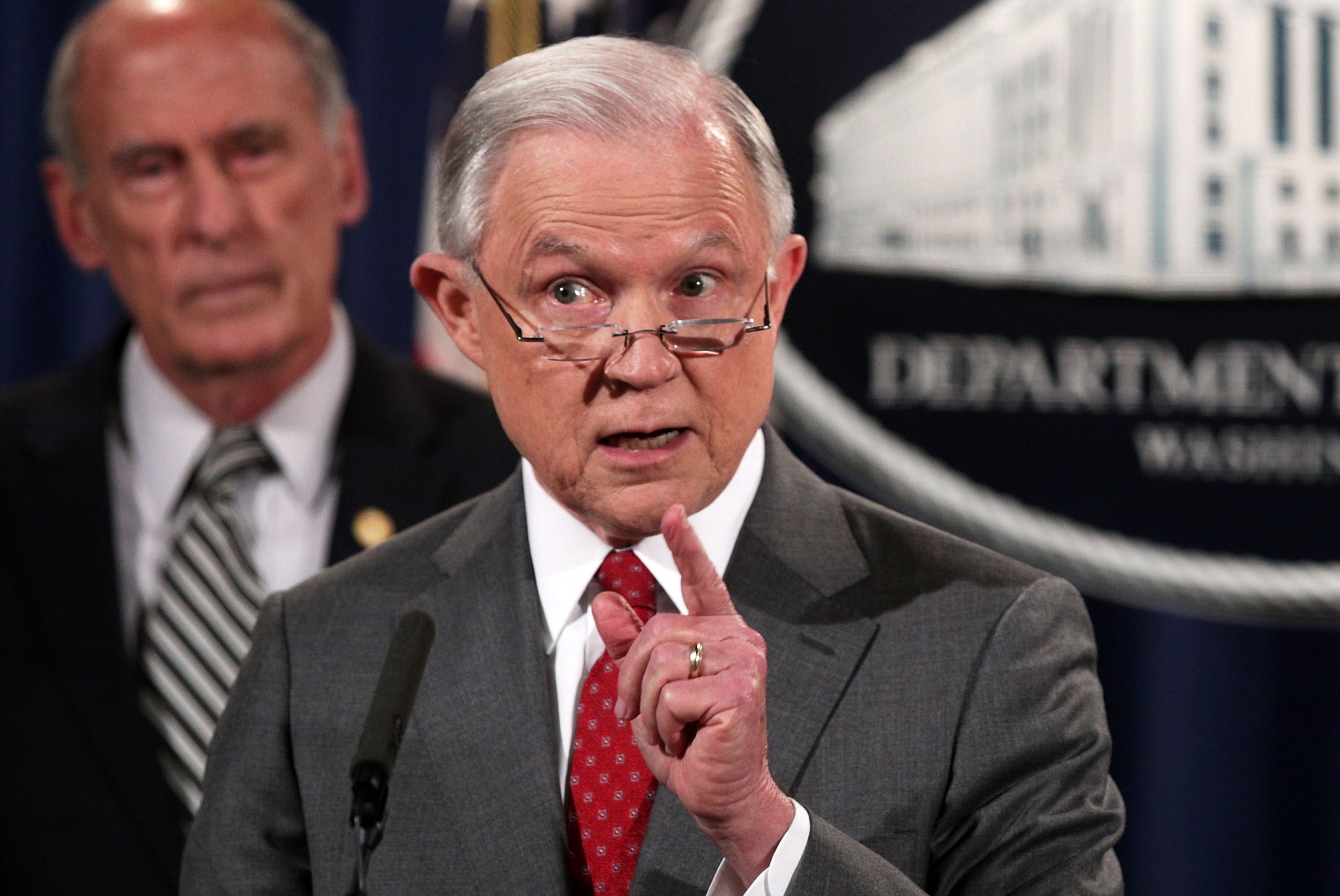 The Justice Department's renewed enforcement against leaks of classified information will not target journalists, Reuters reported on Sunday.
Deputy Attorney General Rob Rosenstein, appearing on Fox News Sunday, stated that the department's focus on prosecuting leakers is not meant to be a heightened attack on the press. "We don't prosecute journalists for doing their jobs," he said.
Attorney General Jeff Sessions announced earlier this week that the Justice Department would triple investigations into governmental leaks. Sessions also stated that he was opening a review into department regulations for issuing subpoenas related to press coverage.
"We respect the important role that the press plays and will give them respect, but it is not unlimited," he said. "They cannot place lives at risk with impunity."
Disclosures of classified information have been a bane for the Trump administration. With the help of anonymous sources within the White House (a practice heavily criticized by Trump and his aides), media outlets such as the New York Times have painted a picture of administrative infighting and Trump's opaque relationship to Russian officials, including the now-infamous Oval Office conversation in which Trump referred to James Comey as a "nut job."
While Rosenstein made clear on Fox News that the crackdown on leaks was not a direct attack on journalists, he left open the possibility of cracking down on journalists who were in deliberate violation of laws against spreading classified information. (Not all leaks can be considered illegal.)
"Generally speaking, reporters who publish information are not committing a crime, but there might be a circumstance in which they do," said Rosenstein. "I wouldn't rule it out if there were a case where the reporter was purposefully violating the law."