Justice Department Said to Condemn Ferguson Police in Forthcoming Report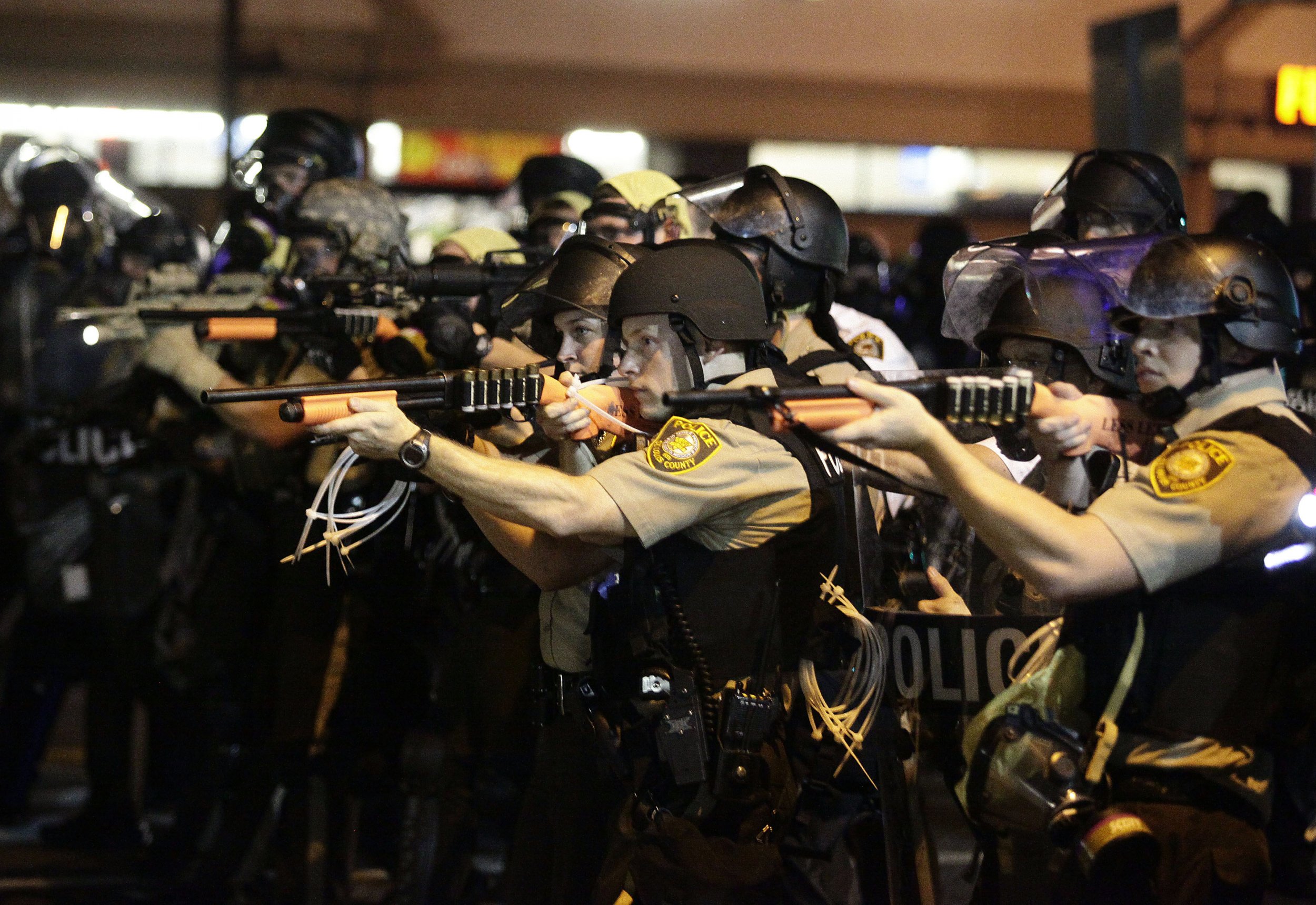 The Justice Department is set to release a report as early as this week that will accuse Ferguson, Missouri, police of making racially motivated traffic stops of African-Americans, The New York Times has learned.
Citing unnamed law enforcement officials, the Times said Monday the report will say that the traffic stops created a climate of racial animosity while funneling money into the city's coffers at the expense of its African-American residents.
The report "criticizes the city for disproportionately ticketing and arresting African-Americans and relying on the fines to balance the city's budget," the Times reports. Traffic fines are Ferguson's "second-largest source of revenue after sales tax," according to the Times.
Last summer, Ferguson erupted with protests after Ferguson Officer Darren Wilson, who is white, fatally shot Michael Brown, 18, who was black (and unarmed, as critics of the police pointed out). At the time, Brown was a suspect in a strong-arm robbery. At first, Ferguson Police Chief Tom Jackson said Wilson did not know Brown was a suspect in the robbery when he approached Brown. Police later said Wilson did know Brown was a suspect.
Brown's death set off months of protests over racial profiling and police brutality, both in Ferguson and across the country. Ferguson and St. Louis County law enforcement were criticized for responding to protests with military-like force, spurring calls from as high up as the U.S. Senate for police reform.
In November, a St. Louis grand jury decided not to file charges against Wilson in Brown's shooting. The Justice Department independently investigated the shooting but decided in January not to bring civil rights charges against the officer.
According to the Times, the Ferguson Police Department will likely be forced to negotiate a settlement with the Justice Department or face a civil rights suit.