Justice Department Gives 'Sanctuary Cities' Final Warning on Immigrants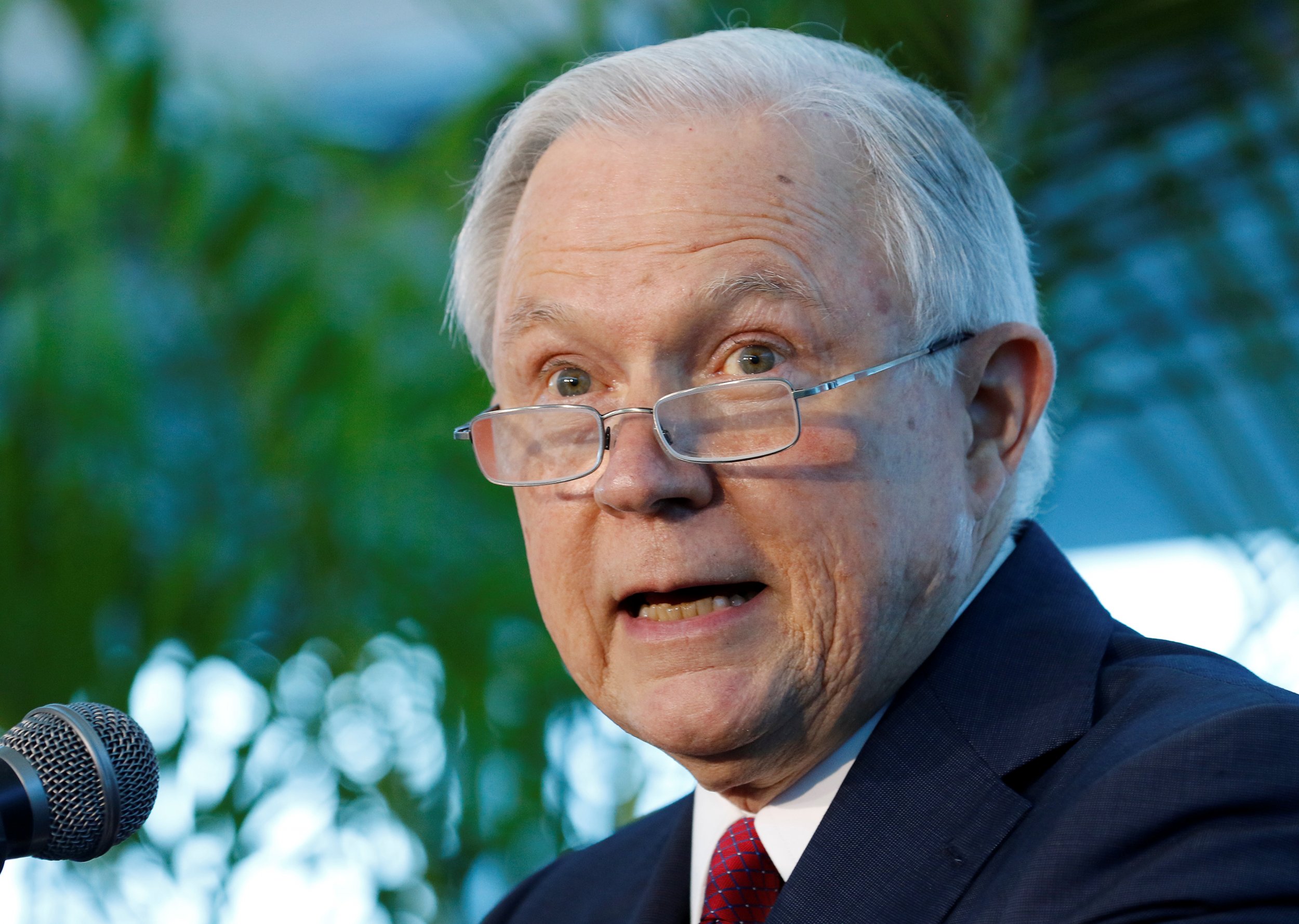 Updated | This is their final warning.
The Department of Justice (DOJ) sternly warned a group of major cities Thursday that they remain in violation of federal law by adopting so-called "sanctuary city" policies that shield undocumented immigrants from being reported to the feds. Cities on the attorney general's warning list include New York, Philadelphia and New Orleans, as well as Chicago and surrounding Cook County, in Illinois. Big-city mayors, including New York's Bill de Blasio and Chicago's Rahm Emanuel, have openly defied federal instructions to turn in undocumented immigrants.
The Justice Department says the cities are specifically violating the federal statute called 8 U.S.C. 1373. That law says local governments "may not prohibit, or in any way restrict" the delivery of information about "the citizenship or immigration status, lawful or unlawful, of any individual" to federal immigration authorities.
Federal and local officials have battled over sanctuary city protections as a matter of not only law but also finance: The Trump administration has threatened to deny uncooperative cities funding from Washington if they don't comply.
"We are reviewing DOJ's response and are prepared to fight to protect critical public safety funding," Seth Stein, a de Blasio spokesman, tells Newsweek.
President Donald Trump, of course, has made immigration crackdowns—from deportations to increased border patrols to travel restrictions—a signature part of his first months in office after campaigning heavily on the issue last year.
Trump's promises to boot undocumented immigrants and build a southern border wall played well with his fans on the stump, but immigration has turned out to be more complex and divisive—even within the GOP itself—as the president's first year in office ticks by.
Sessions, in a statement accompanying the warnings, said "jurisdictions that adopt so-called 'sanctuary policies' also adopt the view that the protection of criminal aliens is more important than the protection of law-abiding citizens and of the rule of law."
A spokesperson for New York City Council Speaker Melissa Mark Viverito told Newsweek that Gotham will stand its ground against the federal authorities: "New York City will continue to do everything in our power to protect our vulnerable immigrant communities against these deranged threats. We will not be changing our policies."
Sessions's Justice Department made a point of noting the feds found no evidence of noncompliance with Wisconsin's Milwaukee County, along with Connecticut.
"I commend the Milwaukee County Sheriff's Office and the State of Connecticut on their commitment to complying with Section 1373," Sessions said. "I urge all jurisdictions found to be out of compliance in this preliminary review to reconsider their policies that undermine the safety of their residents."
The DOJ gave the sanctuary cities until October 27 to prove they're complying with federal law.
Former Milwaukee County Sheriff David Clarke, long outspoken in support of hard-line immigration policies, left his post in August to become a top adviser to the pro-Trump super-PAC America First Action.
Although the sanctuary city debate has boiled over in the age of Trump, it is a long-standing fight. Perhaps ironically, another major Trump supporter, former New York Mayor Rudy Giuliani, a Republican, memorably offered a dramatic defense of policies that shielded immigrants from persecution while running City Hall in the 1990s.
This article has been updated to include a quote from the New York City Council.