Justice Department Awards Over $85 Million to Bolster School Safety in Era of Active Shooters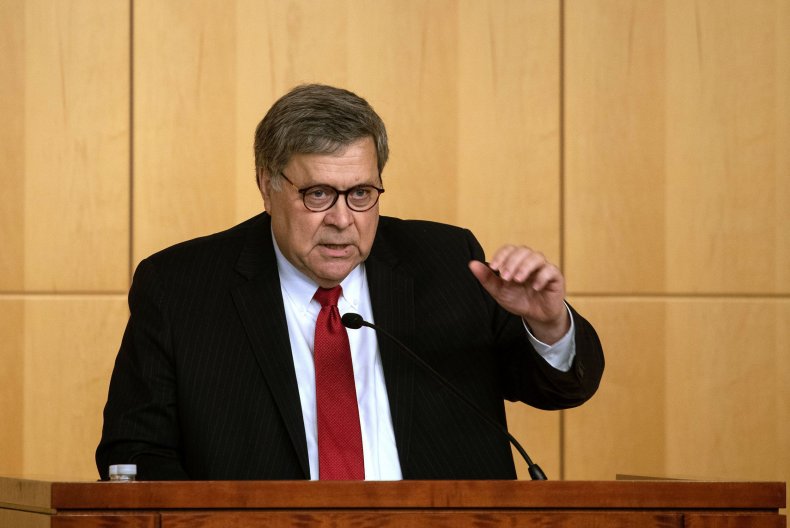 The Department of Justice on Monday announced it has awarded over $85 million in grants to schools across the country for the purpose of addressing gun violence.
The funds, awarded to 215 jurisdictions under the banner of the 2018 STOP School Violence Act, were designated for targeted programs that help develop threat assessment teams, school safety infrastructure, coordination with law enforcement and mental health training, among other initiatives.
Michael Dorn, executive director of Safe Havens International, a non-profit which helps schools devise security protocols, thought the areas of focus emphasized by the Justice Department were wholly appropriate for improving campus safety.
"Those topical areas as described are excellent, especially the mention of student threat assessment and management," Dorn told Newsweek. "Those areas are typically some of our most reliable measures to prevent planned attacks by internal actors. The one that's not on here that we feel is one of the most important is supervision. Improving student supervision is one of the most effective ways to reduce a whole array of safety events, including homicide."
By supervision, Dorn is not referencing surveillance, but rather the practice of designing classroom settings in a way that gives educators a useful vantage point to spot potential trouble. Providing teachers with the power to observe external threats before they enter the classroom is a valuable tool that can be used in scenarios when mere seconds are critical.
"These federal resources will help to prevent school violence and give our students the support they need to learn, grow and thrive," Attorney General William P. Barr said in a press release. "By training faculty, students and first responders, and by improving school security measures, we can make schools and their communities safer."
One initiative for which the Justice Department distributed funds, the development of "technology that expedites emergency notifications," was flagged by Dorn as a potentially counterproductive use of resources. Theoretically, technology such as smartphone applications, which expedite notices to law enforcement about safety threats, can be an incredibly useful resource. However, in practice, these technologies are often misused in the fog of an extremely stressful scenario.
"The biggest thing we're seeing is that people can't use these apps, they often hit the wrong buttons," Dorn said. "They can be valuable with the right training, but using these apps incorrectly can be harmful to the safety of the entire building during an emergency."
Broward County, which was home to the Parkland shooting in February 2018, received $2 million to improve threat assessment capabilities and bolster both physical and technological infrastructure against active shooters.
In total, around $30 million was provided to dozens of school districts to improve the detection of potential threats. Another $17 million was designated for mental health intervention programs, which train school personnel to respond to behavioral crises. And around $33 million was given to over 100 schools to harden defenses against active shooters and improve coordination with law enforcement.
While school shootings are a rarer phenomenon than more commonplace forms of gun violence, the number of these incidents has been rising over the last decade. According to an analysis by CNN, from 2009 until about 2013, the number of these shootings hovered near or below 10 per year. Then in 2014, the number of yearly school shootings began to approach 20. In 2016, this number surged once more, to around 30 per year through at least 2018.
This trend is difficult to ignore, and Dorn noted that the efforts of the Trump administration, through the establishment of the now-defunct school safety commission, appeared encouraging given some of the reforms it had advocated which are mirrored in the Justice Department's grants.
Other reforms endorsed by the commission, which was chaired by Secretary of Education Betsy DeVos, have received significant criticism for their apparent alignment with the agendas of gun-rights interest groups. These include blaming violent video games for safety threats and citations noting local initiatives that arm school personnel.