Attorney General Merrick Garland announced new steps being taken by the Department of Justice to protect voting rights in the U.S.
At a news conference Friday, Garland pledged to double the size of the agency's Civil Rights Division within the next 30 days. He stated that the agency will use all available provisions in the Voting Rights Act and other legislation to "ensure that we protect every qualified American seeking to participate in our democracy."
"The Civil Rights Division is going to need more lawyers," Garland said.
He added, "We are scrutinizing new laws that seek to curb voter access, and where we see violations, we will not hesitate to act. We are also scrutinizing current laws and practices in order to determine whether they discriminate against Black voters and other voters of color."
Garland said it was "particularly concerning" to see studies showing that in some jurisdictions, non-white voters must wait in line at the polls substantially longer than white voters.
His remarks come amid a Republican-led effort to reform election procedures and limit voter access in the wake of the 2020 election.
The Brennan Center for Justice, a bipartisan law and public policy institute at New York University Law School, found at least 14 states enacted 22 new laws that restrict access to the vote between January 1 and May 14, 2021.
The Brennan Center said that number is likely to grow as there are at least 61 bills with restrictive provisions moving through 18 state legislatures.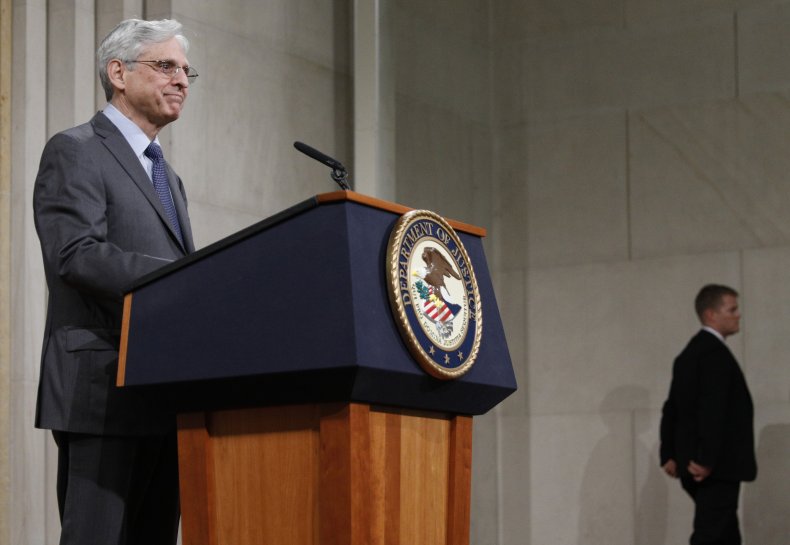 Last month, Texas Democrats managed to block a restrictive voting bill by staging a walkout at the state capitol. But Republican Governor Greg Abbott has vowed to include the controversial legislation in a special session.
President Joe Biden has slammed Republican-led efforts to restrict voting access as "wrong and un-American."
"In the 21st century, we should be making it easier, not harder, for every eligible voter to vote," Biden said in late May.
On Friday, Garland called on Congress to pass federal voting legislation, specifically the For the People Act and the John Lewis Voting Rights Advancement Act.
While the House of Representatives passed the For the People Act in March, neither voting rights bill has gained the amount of Republican support Senate Democrats need to break the filibuster.
"There are many things that are open to debate in America, but the right of all eligible citizens to vote is not one of them," Garland said. "The right to vote is the cornerstone of our democracy, the right from which all other rights ultimately flow."