Justice Department Sends White Nationalist, Anti-Semitic 'News' to Immigration Judges
The U.S. Department of Justice (DOJ) this week sent a morning news briefing to all immigration court employees across America that contained a link to a blog post from a white nationalist website filled with anti-Semitic references.
The National Association of Immigration Judges (NAIJ) sent a letter to James McHenry, director of the DOJ's Executive Office for Immigration Review (EOIR), on Thursday alerting him to a recent "EOIR Morning Briefing" email that contained a "pseudo-anonymous source whose values and statements are in contradiction" with the department's standards and legal principles.
"The August 19, 2019 morning news briefing contained 'news' from a website known for publishing white nationalist ideology and Anti-Semitic tropes," Ashley Tabaddor, NAIJ's president wrote, adding that numerous judges across the country have since complained about the "offensive" blog.
The EOIR morning briefing is distributed to all employees on a daily basis, including all 440 immigration judges across the U.S., according to Market Watch.
The post was from VDare, according to Tabaddor, a "website that supports white nationalism and has been found to be a 'hate website.'" VDare's founder Peter Brimelow has previously been linked to Richard Spencer, a American neo-Nazi and white supremacist. Brimelow was also quoted saying in 2017 that "Hispanics do specialize in rape, particularly for children. They're prone to it, compared to other groups."
Tabaddor also pointed out that the name VDare was derived from Virginia Dare, who became an important symbol for white nationalists after becoming the first English child to be born in North America.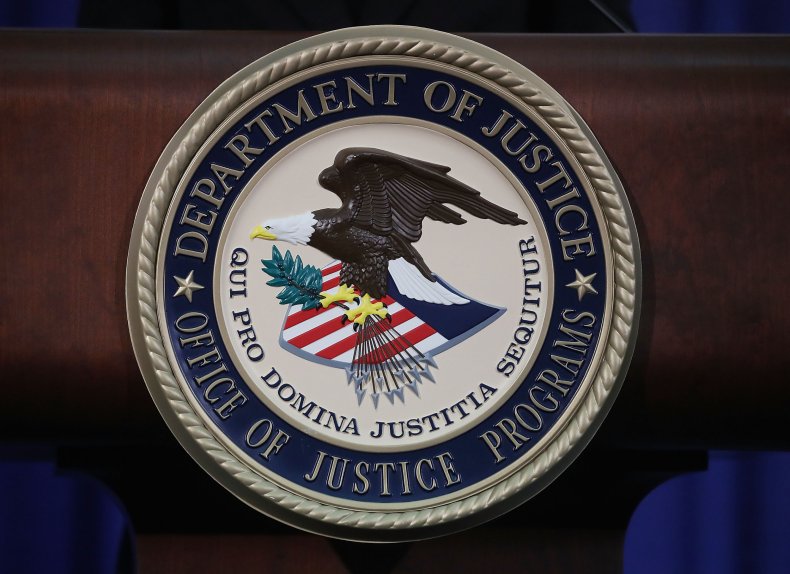 NUIJ condemned the DOJ for presenting the VDare article alongside several legitimate news sources, including the Washington Post and the Connecticut Public Radio. The DOJ's "use of its authority to legitimize and provide an imprimatur of respectability to this website under the guise of 'news' runs counter to American ideals of equality under the law," the letter read.
Tabaddor called on McHenry to immediately withdraw the post, issue an apology to those who have received it and take steps to ensure similar websites are not cited as a legitimate news source in the future.
In response, EOIR Assistant Press Secretary Kathryn Mattingly told Buzzfeed News that each morning news briefing is "compiled by a contractor and the blog post should not have been included."
"The Department of Justice condemns anti-Semitism in the strongest terms," Mattingly added.
Attorney General William Barr condemned anti-Semitism in his keynote address at the DOJ summit last month and said that "an important priority" for the department is fighting the "intolerable" rise in anti-Semitic hate crimes across the country.