Justice Department Sue to Halt Sale of 'Nano Silver' Product That Claims to Cure, Prevent Coronavirus
The U.S. Department of Justice (DOJ) filed a lawsuit on Friday to permanently stop the sale of an unapproved "nano silver" product that claimed to prevent and cure COVID-19 in people.
The DOJ filed a civil complaint for permanent injunction in the U.S. District Court for the District of New Jersey, naming Natural Solutions Foundation (NSF), Dr. Rima Laibow and Ralph Fucetola as defendants. A successful permanent injunction in this case would act as a court order blocking the company from continuing to sell its product.
Nano silver—also referred to as colloidal silver—occurs when silver particles are brought down to the nanoscale and suspended in liquid, according to a journal article in Environmental Health Perspectives. It is marketed as both a dietary supplement and alternative medicine cure-all, according to the journal.
But experts have warned against using colloidal silver as a treatment for coronavirus, with the Food and Drug Administration (FDA) labeling several iterations of it as fraudulent products.
The DOJ alleged that NSF, along with Laibow and Fucetola, sold and distributed a nano silver product that the defendants claimed would cure, mitigate, treat or prevent COVID-19, the department announced Friday in a press release.
"Defendants market 'Dr. Rima Recommends Nano Silver 10PPM,' a purported 'nano silver' product, which they have distributed as a cure or prevention for viral outbreaks, including the Ebola epidemic in the mid-2010s and, most recently, the ongoing COVID-19 pandemic," according to the DOJ complaint.
The complaint alleged that the defendants "distributed their nano silver product accompanied, for example, by the claim that someone who takes '1 cap full...a day' of their product should have 'no fear or concern' about coronavirus."
The product reportedly contains silver particles in its solution, but nano silver is not generally recognized by qualified experts as a safe or effective COVID-19 treatment, the DOJ said.
The complaint described Laibow as NSF's medical director and "the face and namesake of Defendants' nano silver product." Fucetola, an attorney, is the company's vice president of legal affairs.
Newsweek contacted NSF for comment, but did not hear back in time for publication.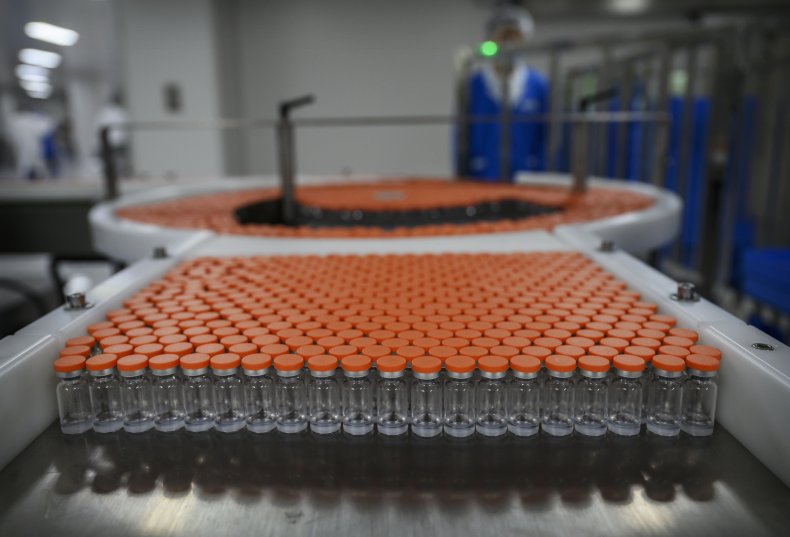 The FDA had issued a warning letter to the defendants earlier this summer, notifying them that they had violated the Federal Food, Drug and Cosmetic Act by distributing and misbranding an unapproved new drug. The defendants responded by placing the nano silver product "on hold" and removing some COVID-19-related claims from public-facing websites, but maintained their actions "were a temporary stopgap," the DOJ complaint alleged.
NSF sold the product "until just weeks ago," according to the complaint. The unincorporated association based in New Jersey sold its drug through a variety of websites under different aliases.
One website, NSF Marketplace, features an announcement about a cease and desist from the DOJ on September 8.
"Until the matter is resolved, we have removed Nano Silver from this web site. Rest assured, our legal challenge is under way!" the site read.
The DOJ, however, is focused on stopping NSF from continuing to sell the product.
"The Department of Justice will not allow individuals to take advantage of the ongoing public health emergency by peddling unproven, unapproved drugs," said Acting Assistant Attorney General Jeffrey Bossert Clark of the Justice Department's Civil Division. "We will continue to work closely with the Food and Drug Administration [FDA] to halt the illegal sale of such products during this pandemic."
FDA Chief Counsel Stacy Amin agreed, adding that her organization would not hesitate "to take strong action" to protect the public from the unlawful distribution of unapproved products, she said in the statement.
News of the lawsuit comes as the U.S. reported another record-shattering number of new COVID-19 cases on Friday. According to data from Johns Hopkins University, the country reported more than 184,000 additional cases on Friday amid a nationwide surge.