Daughter Of Woman Who May Be Stripped Of American Citizenship Fears What Will Happen If She Is Sent Back To Peru
The daughter of a naturalized American citizen fears for what will happen to her mother if she is stripped of her citizenship and sent back to Peru. The United States government is reportedly aiming to revoke the citizenship of a 63-year-old Norma Borgono due to prior offenses.
Borgono's daughter, Urpi Ríos, told The Miami Herald on Monday that her family was shocked to receive a letter from the Department of Justice (DOJ) notifying Borgono of their lawsuit to denaturalize her for a minor role in a $24 million fraud scheme. As a secretary for Texon Inc., an export company, Borgono helped prepare falsified paperwork for her boss.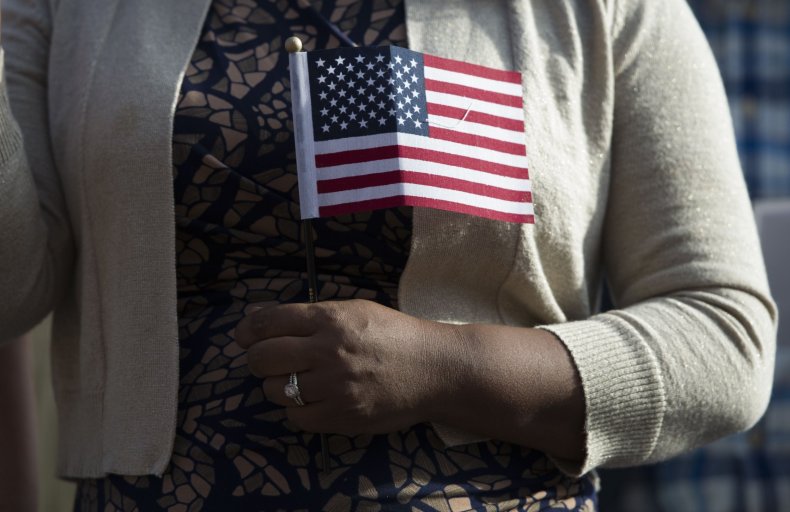 "I don't know what's going to happen if she goes to Peru," Ríos said. "We have nothing there." Ríos added that if the issue had been brought up during Borgono's original fraud case, they would have "found some way to fight it."
Borgono's boss falsified loan applications filed with the U.S. Export-Import Bank and pocketed the money, the newspaper reported. The secretary did not gain money other than her regular salary and helped federal investigators build a case against her boss.
"I think it's a misuse of their discretion to file a denaturalization suit against Norma," her lawyer, Pat Dray, told The Miami Herald. "Especially in light of the fact that she cooperated with the government and they were able to use her to bring a case against her former boss."
According to The Miami Herald, Borgono took a plea deal on May 17, 2012, and was sentenced to a year of house arrest, four years of probation and $5,000 restitution. She managed to pay off the restitution early and was relieved of her sentence.
She received a letter from the U.S. government two years after she finished her sentence notifying her that it was suing to strip her of her citizenship. The Justice Department argued that Borgono lied on her application for citizenship about her criminal activity, despite not being charged at the time.
"Criminals that seek citizenship in the United States and knowingly hide their criminal history have no right to keep their citizenship," Acting Attorney General Chad A. Readler of the DOJ's Civil Division said in a statement issued in May. "Today's complaints prove that the Department of Justice will continue to uphold the law and protect our immigration system against those who seek to cheat the United States out of our greatest immigration benefit."
Borgono's case is an example of the Trump administration's push to strip citizenship from people who committed criminal offenses before becoming American citizens.
In June, the U.S. Citizenship and Immigration Services (USCIS) opened a new office in Los Angeles dedicated to revoking U.S. citizenship from naturalized Americans who are found to have lied about their immigration status on their applications.
USCIS spokesman Michael Bars told Newsweek at the time that the agency "strives to combat instances of fraud, abuse and other nefarious activities threatening the integrity of our nation's immigration system."