Justice Department Weighing Recommendation for Congress on Passing Domestic Terrorism Law
The Justice Department is considering recommending that Congress pass a domestic terrorism law, which would be a first for the U.S. if lawmakers complied.
Without such a law, the DOJ can only prosecute instances of ideologically driven violence by people with no international allegiances using existing statutes, the Associated Press reported. Additionally, the lack of a law specifically aimed at domestic terrorism muddles efforts to keep track of how much extremist action, with motivations like religion or race, occurs in the U.S. and makes it hard to establish a concrete definition for the offense.
The Justice Department's potential law recommendation coincides with a Biden administration announcement that it would augment analysis of domestic terrorist threats. The National Security Council issued a strategy plan Tuesday that entails sharing information with law enforcement agencies and collaborating with tech organizations to target online domestic terror content.
"Domestic terrorism — driven by hate, bigotry, and other forms of extremism — is a stain on the soul of America," President Joe Biden said in a statement. "It goes against everything our country strives for and it poses a direct challenge to our national security, democracy, and unity."
For more reporting from the Associated Press, see below.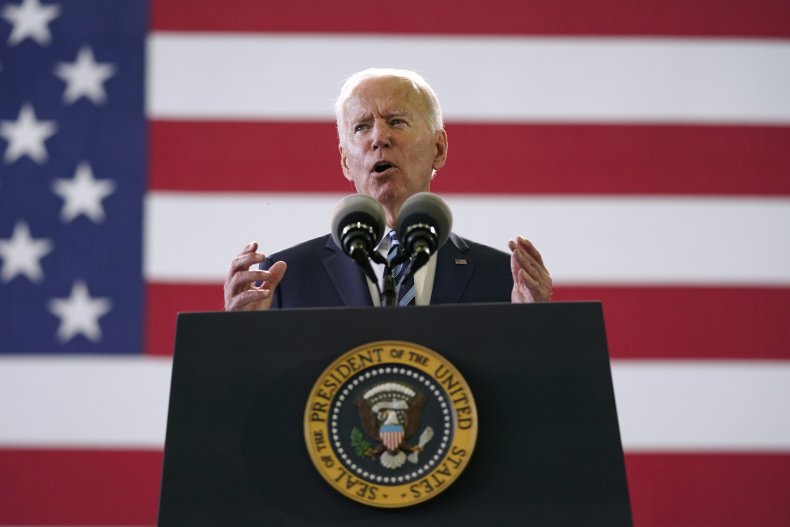 The government's new plan also includes an effort to identify government employees who may pose a domestic terrorism threat, with a number of federal agencies working on new policies and programs to root out potential domestic extremists in law enforcement and in the military.
A senior administration official said the Office of Personnel Management was considering updating forms to assist in improving screening and vetting of government employees to make sure people who could pose a threat are identified before being put in sensitive roles. The official spoke to reporters on the condition of anonymity to detail the internal tools.
Officials said the Justice Department had also formally made domestic terrorism a top priority and had been reallocating resources at U.S. attorneys' offices and at FBI field offices across the U.S. to combat the threat from domestic extremists. The Justice Department's proposed budget for next year includes $100 million in additional resources related to domestic terrorism to be used for analysts, investigators and prosecutors.
The U.S. and four other countries joined onto an effort to stop extremist violence from spreading online. The effort, known as the Christchurch Call, involves some 50 nations plus tech companies including Google, Facebook, Twitter and Amazon, and is named for the New Zealand city where the slaughter at the two mosques took place.