'Justice for J6' Photos Show Low Attendance, Overwhelming Media and Police Presence
The sparsely-attended "Justice for J6" rally concluded Saturday mid-afternoon after hours of speeches without any known major instances of violence.
Between 400 and 450 people turned up at the rally, according to Capitol Police, less than the Department of Homeland Security's prediction of roughly 700 attendees.
Despite the lackluster turnout, photos show an overwhelming police and media presence at the rally organized by former Trump campaign staffer Matt Baynard to protest the treatment of the January 6 mob who were arrested and charged in connection with the Capitol riot.
Authorities said Friday that more than 27 law enforcement agencies in the area were involved in securing the rally to limit the threat of violence.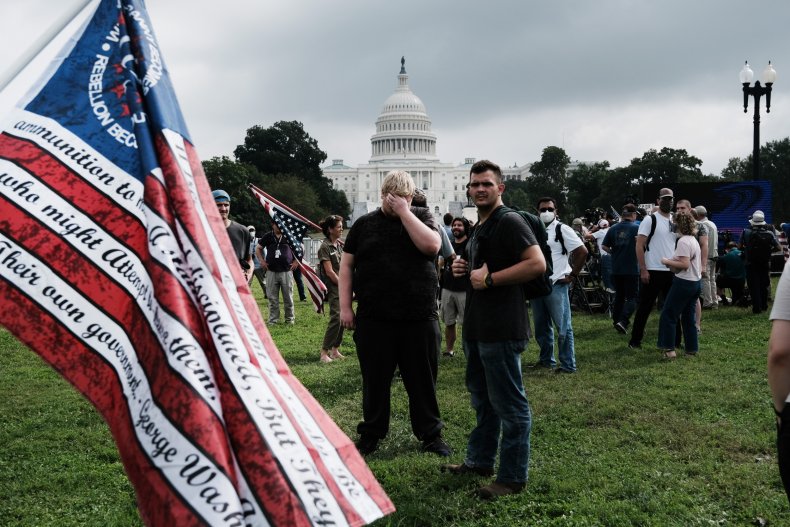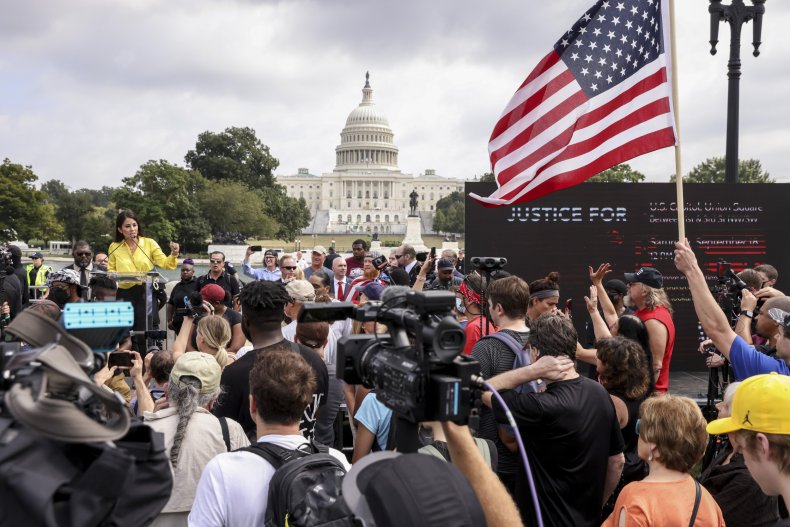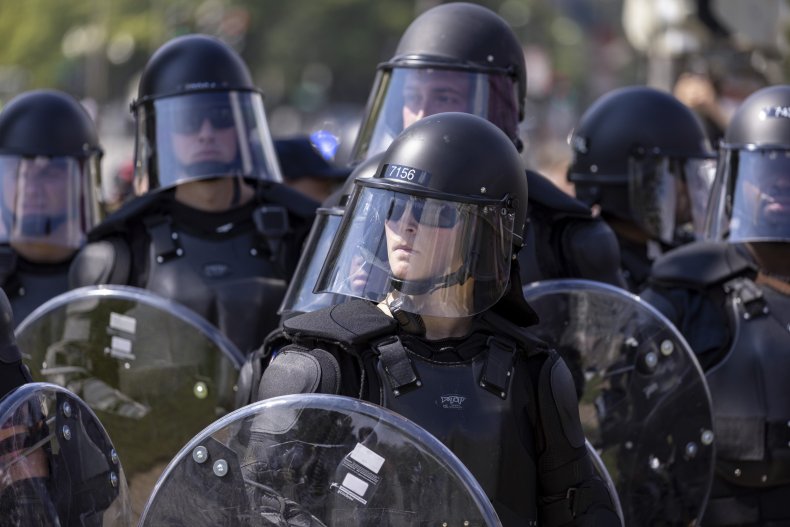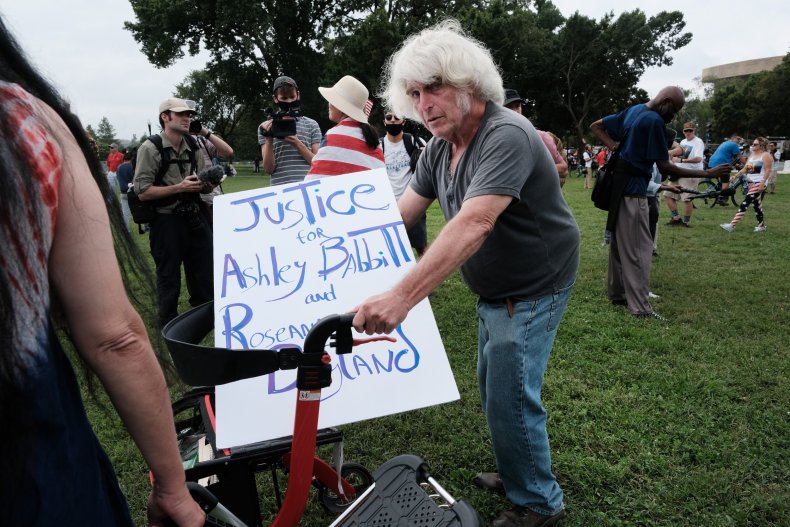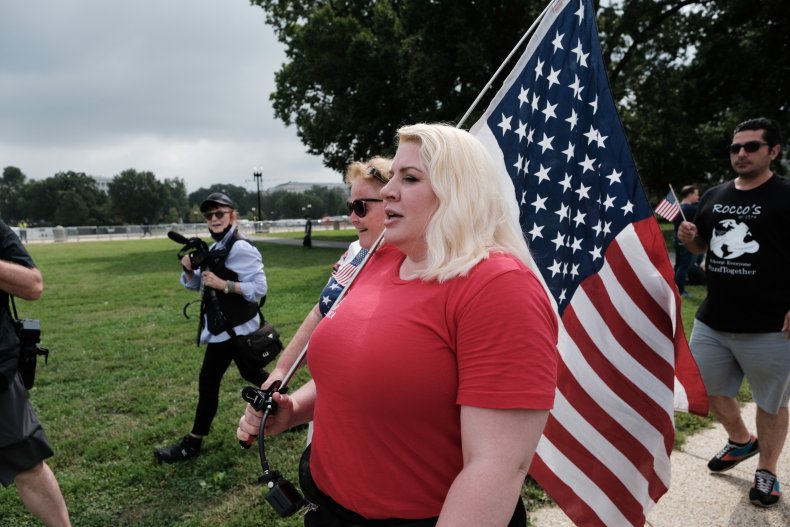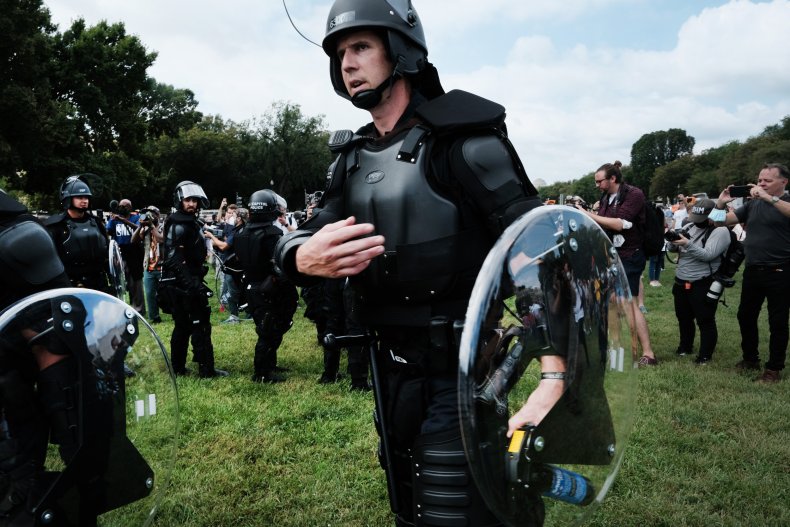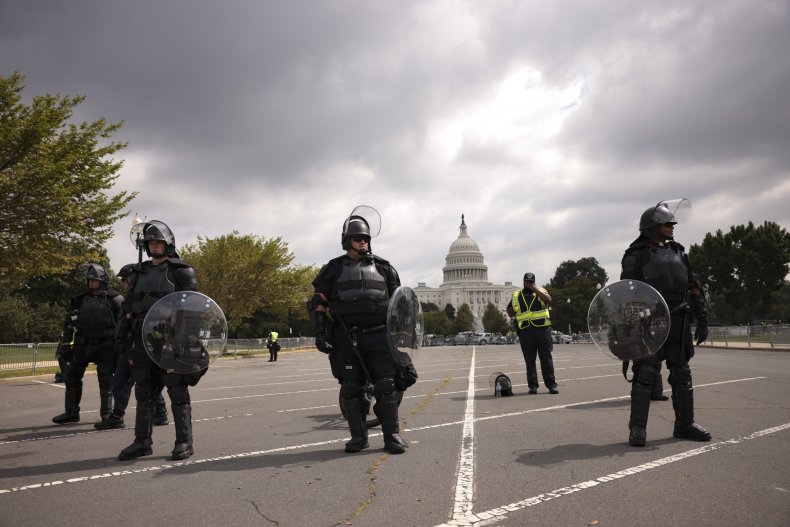 One man was arrested on a weapons violation for welding a knife around 12:40 p.m., before the rally commenced. Another man allegedly carrying a handgun was arrested around 1:30 p.m., according to Capitol Police. Two other arrests were reportedly made throughout the day, but details surrounding those are currently unclear.
"At this time, it is not clear why the man was at the demonstration," authorities said.
As "Justice for J6" attendees gathered at the Capitol, counterprotesters arrived at the Freedom Plaza about a mile away, prompting fears of a clash between the two opposing groups. But there were no major clashes between protesters and counterprotesters by Saturday afternoon.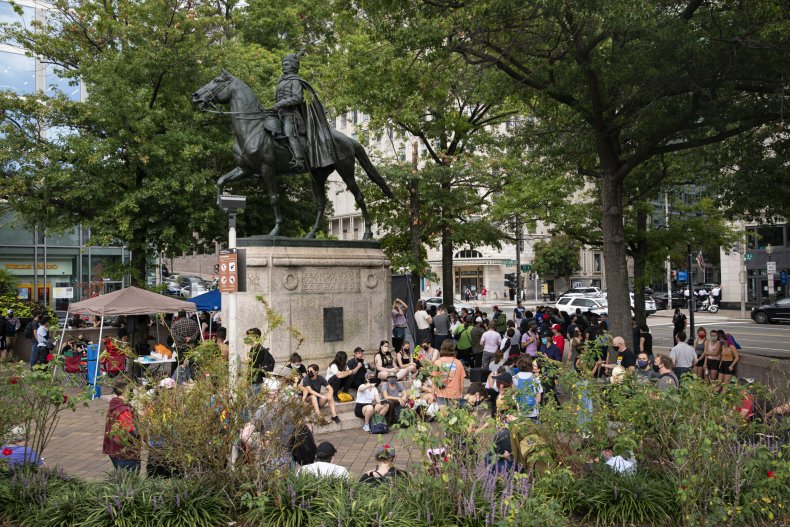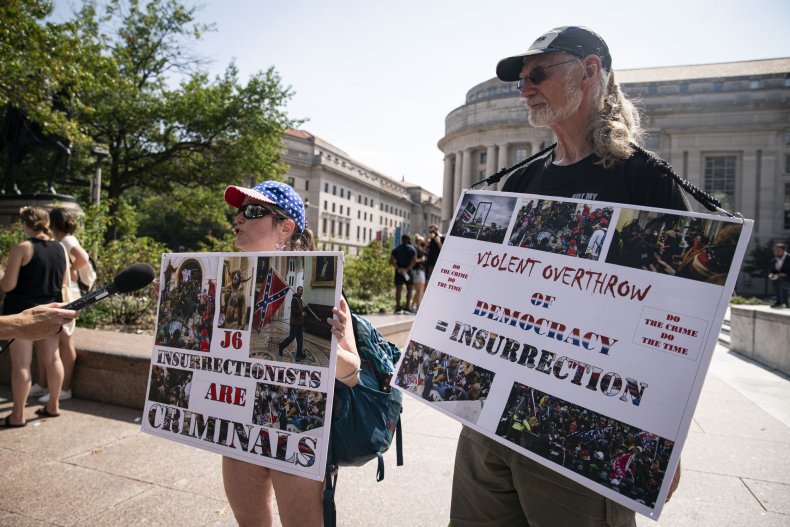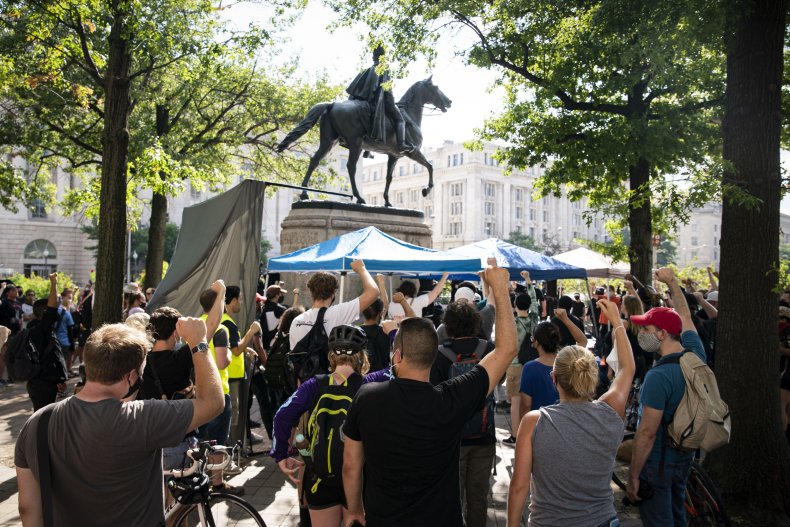 Braynard told Newsweek earlier this week that the rally would "100 percent" be peaceful and only aims to show support for the nonviolent Trump supporters who were arrested and charged in connection to the January 6 insurrection.
"We favor lawful prosecution and speedy trials for anyone who did commit violence on January 6 and condemn their actions," Braynard said. "We are cooperating completely with multiple different police forces to ensure that everyone is safe. Anyone with the intent of committing violence has no business at our rally."
Ahead of the rally, far-right protesters had actively discouraged their supporters from showing up with warnings that the federal government set up the event to capture more Trump supporters.
Trump called the rally a "setup" in an interview with The Federalist on Thursday. "If people don't show up they'll say, 'Oh, it's a lack of spirit.' And if people do show up they'll be harassed," the former president said.
The baseless "false flag" theory quickly spread on right-ring social media platforms and likely contributed to the low attendance.