"Justice Kennedy" was trending on Twitter Thursday after 2020 Democratic presidential candidate Pete Buttigieg said in an interview that he wanted more Supreme Court justices like Justice Anthony Kennedy, who retired last year with several decisions that remain controversial to this day.
Buttigieg mentioned Kennedy in a recent sit-down interview with Cosmopolitan. In it, the candidate said he would like to restructure the Supreme Court to make it "less political." One of his ideas was to have 15 members, with five of them only being able to be seated if the other 10 members approved.
"The idea here is you get more justices who think for themselves. Justices like Justice Kennedy," Buttigieg said, "Or Justice [David] Souter, and there are many legal scholars who think this could be done without a constitutional amendment under current law."
By late Thursday afternoon, Justice Kennedy was No. 13 on U.S. Twitter trends, with more than 6,600 mentions.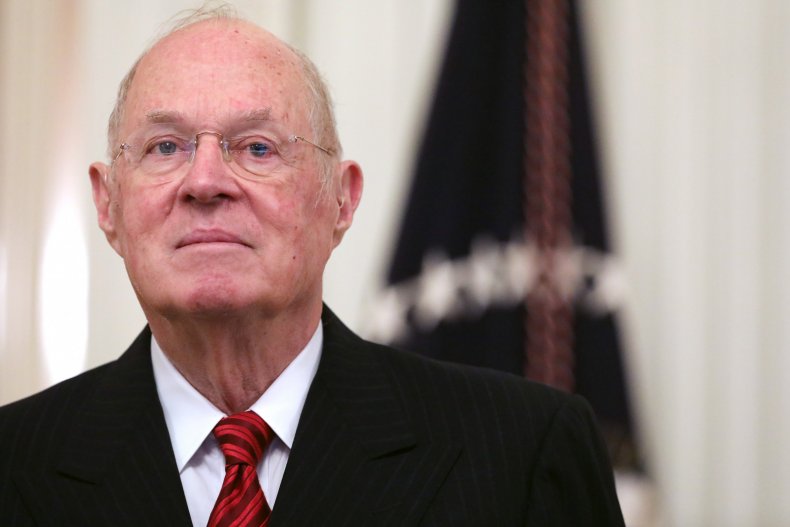 Iron worker Randy Bryce, who funded IronPAC and is a supporter of Democratic candidate Bernie Sanders, criticized Kennedy for the Janus v. AFSCME decision in 2018 that resulted in public employees not having to pay fees to unions for collective bargaining costs. The decision was considered a blow to unions and labor.
"Justice Kennedy voted to gut Labor with the Janus decision. More like INjustice Kennedy," Bryce tweeted. "No thank you."
Civil rights activist and professor Maya Wiley quote tweeted a screenshot by American Civil Liberties Union (ACLU) political researcher Brian Tashman of Buttigieg's interview with "Justices like Justice Kennedy" highlighted.
Wiley credited Kennedy--who issued many conservative rulings--for upholding same-sex marriage. But she pointed out that Buttigieg's choice might not be popular with the base he needs in order to gain support.
"Justice Kennedy upheld same sex marriage with the liberal justices, which is rightly celebrated," Wiley tweeted. "But if wants to win voters of color and progressives, he might have had the moral grounding to at least add #JusticeThurgoodMarshall [sic] championed #inclusion."
UC Irvine law and political science professor Rick Hasen brought up that Kennedy wrote the 2010 Citizens United v. FEC decision, stating that the First Amendment bars restrictions on independent expenditures by unions and corporations.
"You mean the author of Citizens United allowing unlimited corporate spending in candidate elections and one of the 5 votes in the majority in Shelby County killing a key section of the Voting Rights Act? *That* Justice Kennedy?" Haden tweeted.
Buttigieg's rapid response communications director Sean Savett responded to Tashman's screenshot with the highlight by tweeting: "This tweet ignores his comments in the interview, in which he said his appointments would 'definitely be people who share my values,' and how depoliticizing SCOTUS is personal to him because his marriage exists by a single vote on the court."
Other Twitter users expressed remorse over unproven beliefs that Kennedy decided to retire so President Donald Trump could nominate a judge to his liking, such as Brett Kavanaugh.
Buttigieg has been under scrutiny of late, particularly that he took hiring recommendations for his campaign from Facebook CEO Mark Zuckerberg.