'Justice League' Screenwriter May Have Hinted at Snyder Cut Release Date Announcement
An announcement regarding the Snyder Cut could be coming in the next couple of months, Justice League screenwriter Chris Terrio seemed to suggest in a new interview.
On Thursday, Terrio spoke with Polygon about the writing process for Star Wars: The Rise of Skywalker, but the interview ended on a question about the fabled director's cut of Justice League, which became a rallying point for fans (using the hashtag #ReleaseTheSnyderCut) after the movie's theatrical release. Asked if he had any thoughts on the Snyder Cut, Terrio hinted that an announcement may be on the horizon.
"I won't talk about it right now," Terrio said. "We'll have a date in a couple of months, and we'll talk about it then. Because, you know, that is a really interesting topic that I have not spoken about yet."
While Terrio's answer would seem to suggest a Snyder Cut announcement in the coming months, there's too much ambiguity to take it as an outright confirmation about a release for the alternate version of Justice League. It all depends on what Terrio means when he says "we'll have a date in a couple of months, and we'll talk about it then" and who, exactly the "we" is in that scenario.
By "we'll have a date," Terrio could mean Warner Bros. or people who worked on Justice League, or he could mean he'll share his thoughts with Polygon on that subject in the coming months.
Newsweek has reached out to Warner Bros. for confirmation regarding a planned Snyder Cut announcement but did not hear back in time for publication.
Regardless of whether or not Terrio's answer heralds a coming official announcement about a director's cut release of Justice League, it is increasingly clear that was once little more than wishful thinking from fans is closer than ever to reality. That thought is all the more intriguing considering a July 2018 report from The Wall Street Journal speculated the Snyder Cut didn't even exist at all.
On Wednesday, Justice League director Zack Snyder shared a photo of four film canisters containing his director's cut of the superhero epic, which runs a whopping three hours and 34 minutes.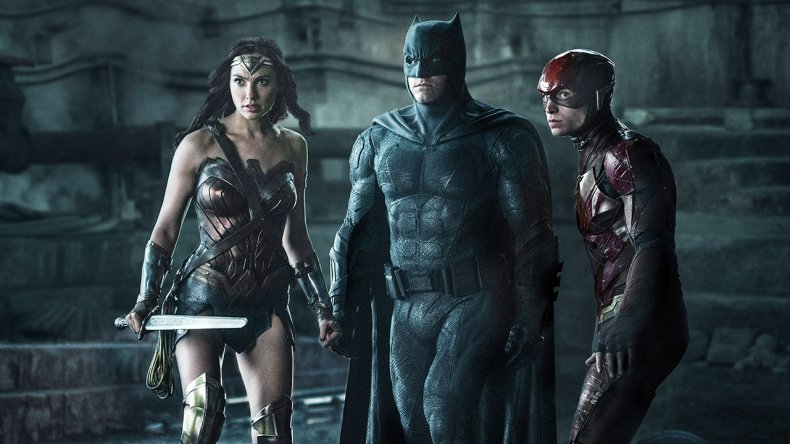 Beyond fans, Justice League cast members Gal Gadot, Ben Affleck and Jason Momoa have also supported the Snyder Cut, leading many fans to believe Warner Bros. is secretly planning for a Snyder Cut unveiling on HBO Max, a WarnerMedia streaming service expected to launch in May 2020 (or, "a couple of months").
The theatrical version of Justice League released in 2017 was both a box office disappointment and a critical flop, but many fans place the blame on studio interference and director Joss Whedon, who was brought in for extensive reshoots after Snyder left the movie early into post-production following a family tragedy. Whedon's changes led to a lighter tone for the series, in contrast to its dark and brooding predecessor, Batman v Superman: Dawn of Justice. Ever since, fans have clamored to see Snyder's true intent for the movie.
While a release of the Justice League Snyder Cut is far from confirmed, the sustained support from powerful Hollywood figures suggests a concrete plan for release may be on the horizon.