'Justice League' The Snyder Cut Release Date: When is the Movie Coming to HBO Max?
#ReleaseTheSnyderCut has been a Twitter rallying cry for a certain kind of movie fans since Justice League was released into cinemas, and the campaign has finally paid off. HBO Max has confirmed that they intend to release the four hour-plus version of the films that original director Zack Snyder envisioned.
A little history for those new to the "Snyder cut": Man of Steel and Batman Vs. Superman: Dawn of Justice (BvS:DoJ) director Snyder was originally intended to also direct Justice League, which would see his Superman (played by Henry Cavill) team up with Wonder Woman (Gal Gadot), Aquaman (Jason Momoa), Cyborg (Ray Fisher) and The Flash (Ezra Miller). However, following a family emergency, Snyder was forced to leave the film and was replaced by Joss Whedon, who had previously helmed Avengers Assemble for Marvel.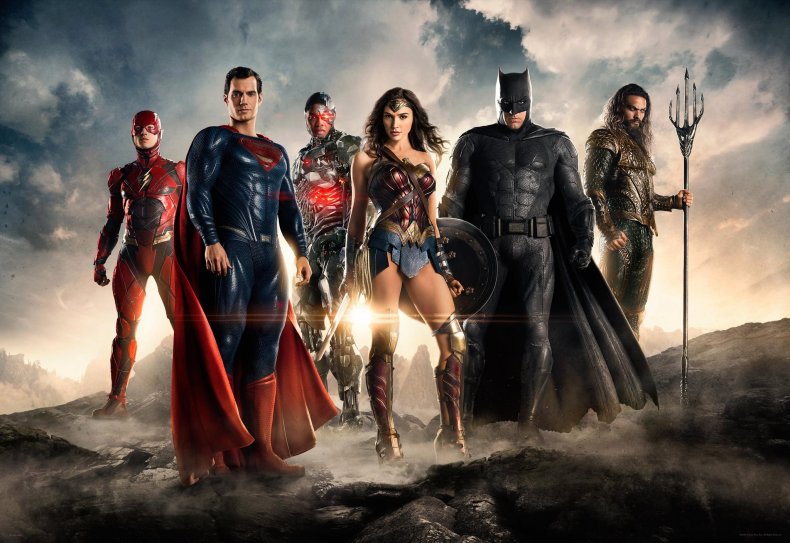 When that film was released to negative reviews (the movie currently holds a 40% rotten rating on Rotten Tomatoes), a fan campaign emerged that asked for Warner Bros. to allow Snyder to recut the film in the way he had intended it to be released. Despite the fact that Snyder's previous two DC-directed movies were equally panned by critics, the belief that there was some sort of great Justice League movie hidden in the WB vaults began to gain traction.
Now, two and a half years after #ReleaseTheSnyderCut started trending, fans will get to find out. However, they may still have a wait on their hands. The Hollywood Reporter said that Justice League: The Snyder Cut would have a release date of 2021.
Judging by the amount of work left to be done on this version, fans should expect the movie later rather than sooner on HBO Max. The Hollywood Reporter reported that the movie may need $20 million to $30 million's worth of rejigged visual effects and new dialogue from the movie's original cast members.
The Snyder Cut needs this amount of extra work done on it because, as numerous publications have pointed out, it does not technically exist. Before Snyder exited the project, he had only put together a rough two hour 20 minute version with no visual effects or postproduction. As Kevin Smith said of the movie in Entertainment Weekly: "When people hear 'Snyder Cut' in their heads, they think about, like, a DVD they've seen of an extended cut or something that's finished... It was a movie that people in production could watch and fill in the blanks. It was certainly not meant for mass consumption."
However, multiple rumors abound about what could feature in The Snyder Cut. Among the characters believed to appear is Willem Dafoe's Vulko (who also appeared in Aquaman) and Kiersey Clemons as The Flash's love interest Iris West.
Justice League: The Snyder Cut is coming soon to HBO Max.