'Justice League' The Zack Snyder Cut to Release on HBO Max in 2021
#ReleaseTheSnyderCut fans are getting their wish as 2017's Justice League film is being re-released on HBO Max with director Zack Snyder's original vision in 2021.
The surprise news came Wednesday when the director held a watch-along with live commentary of his film, Man of Steel.
"I want to thank HBO Max and Warner Brothers for this brave gesture of supporting artists and allowing their true visions to be realized. Also a special thank you to all of those involved in the SnyderCut movement for making this a reality," said Snyder in a prepared statement.
"Since I got here 14 months ago, the chant to #ReleaseTheSnyderCut has been a daily drumbeat in our offices and inboxes. Well, the fans have asked, and we are thrilled to finally deliver. At the end of the day, it really is all about them and we are beyond excited to be able to release Zack's ultimate vision for this film in 2021. This could never have happened if it weren't for the hard work and combined efforts of the teams at HBO Max and Warner Bros. Pictures," said Robert Greenblatt, Chairman, Warner Media Entertainment and Direct-To-Consumer in a press release.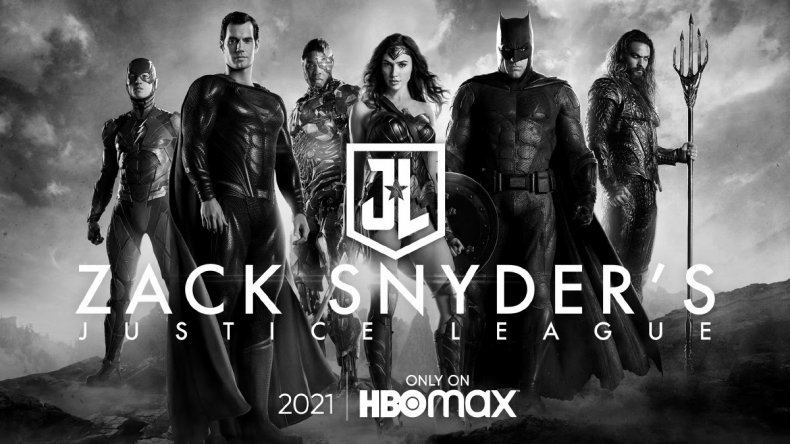 According to the Hollywood Reporter, the Snyder Cut of Justice League will cost Warner Bros. in the $20-30 million range to complete. The original 2017 film cost the studio around $300 million between the production of the movie and marketing.
The exact release date of the Justice League Snyder Cut was not revealed, but a 2021 window was announced.
Snyder told THR that in February 2020 he held a presentation with executives from Warner Bros, HBO Max and DC Comics to see what it would take to get his version of Justice League made. According to Snyder, the executives left the meeting excited to make the movie happen.
The director says his cut of the film has a runtime of about four hours, but is unsure if the movie will instead be released episodically.
Snyder, who directed Man of Steel and Batman vs Superman: Dawn of Justice, completed filming of Justice League, but had to step away in post-production when his daughter died of suicide.
Joss Whedon was brought in to finish the project, which included extensive re-shoots and a major change in Snyder's original tone for the film. What resulted was a critical and box office flop, with Justice League pulling in just $658 million worldwide.
HBO Max is a new streaming platform from Warner Media that offers movies and television shows from the Warner library. This includes popular series like Friends, Game of Thrones and Rick and Morty, and films from DC Entertainment and beyond.
The service will begin May 27 for $11.99 a month for one year.
Does the Snyder Cut of Justice League make you want to subscribe to HBO Max? Let us know in the comments section.