Merriam-Webster Selects 'Justice' as 2018's Word of the Year, Citing Trump-Russia Probe, Brett Kavanaugh Hearings
Following 12 months of high-profile investigations, including special counsel Robert Mueller's probe into Russian election meddling and numerous Me Too revelations, Merriam-Webster determined that "justice" was 2018's Word of the Year.
"The concept of justice was at the center of many of our national debates in the past year: racial justice, social justice, criminal justice, economic justice. In any conversation about these topics, the question of just what exactly we mean when we use the term justice is relevant, and part of the discussion," the publishing company said in a statement explaining its choice.
"Justice" was one of the most-searched words on Merriam-Webster.com throughout the year and the company said it saw a 74 percent spike in look-ups for the word compared with 2017. The choice is on par with the company's previous politically themed selections. In 2017, Merriam-Webster's word of the year was "feminism" as the Me Too movement had a national reckoning, leaving behind once-powerful men like Harvey Weinstein and Kevin Spacey.
The dictionary maker referred to some of the year's most high-profile events in connection to the word "justice," including Mueller's ongoing investigation into Russia's election interference and possible conspiracy with the Trump campaign. So far, the 19-month-long inquiry has resulted in 33 indictments, including five former Trump advisers.
Merriam-Webster's word selection came shortly after Michael Cohen, the president's former personal attorney, was sentenced to three years in federal prison for crimes that included paying hush money to conceal Trump's alleged extramarital affairs before the 2016 election—. which was a violation of compaign finance law. Cohen said at his sentencing that he had agreed to cover up Trump's "dirty deeds" out of "loyalty" to the president.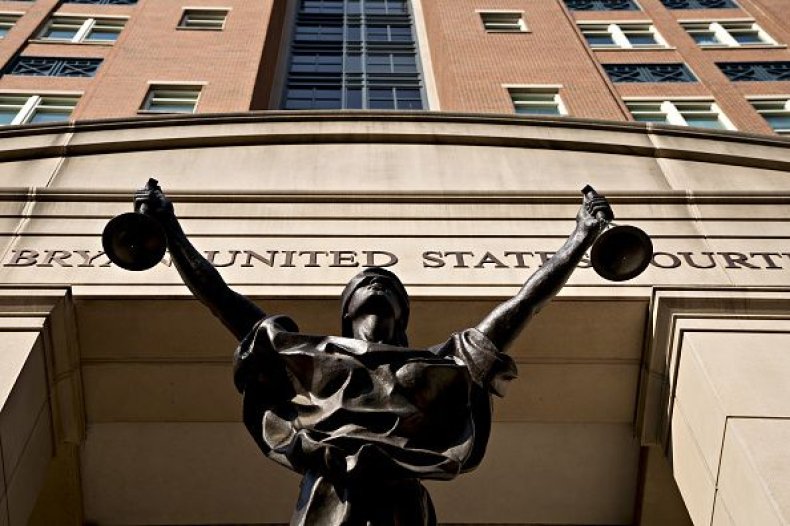 The company also mentioned the highly scrutinized confirmation hearings of Trump's second Supreme Court nominee Brett Kavanaugh, which sparked a national debate on sexual misconduct and assault.
Allegations of sexual harassment and misconduct by at least three different women plagued Kavanaugh's confirmation process that led to televised testimony by one of his accusers, Christine Blasey Ford, and an additional FBI investigation. Kavanaugh was narrowly confirmed to the Supreme Court by a vote of 50-48.
Peter Sokolowski, the company's editor, told The Associated Press these news events are "stories that connect to the culture and to society across races, across classes," and as a result "justice" was the word that most-often filtered into the dialogue.
"We are not editorializing. We looked at our data and we were ourselves surprised by this word," he said. "This is a word that people have been thinking about for this entire year."
Other top words of 2018 include Oxford Dictionaries' selection of "toxic" and Dictionary.com's selection of "misinformation."