Justice for Paul Howell Says That Life Sentence 'Affirmed the Guilt of Julius Jones'
Justice for Paul Howell, the campaign started by the Howell family, released a statement Thursday following Oklahoma Governor Kevin Stitt's decision to block the scheduled execution of Julius Jones.
The group's statement said "[w]e can take comfort" that Stitt's move to commute the inmate's sentence to life in prison "affirmed the guilt of Julius Jones and that he shall not be eligible to apply for, or be considered for, a commutation, pardon or parole for the remainder of his life."
Jones was found guilty of killing Howell in the driveway of his parents' home in 1999. He was convicted of first-degree murder and sentenced to death in 2002.
Following a highly-publicized effort to stop the execution, which was taken up by celebrities such as Kim Kardashian, Stitt announced the commutation hours before Jones was to receive a fatal drug cocktail.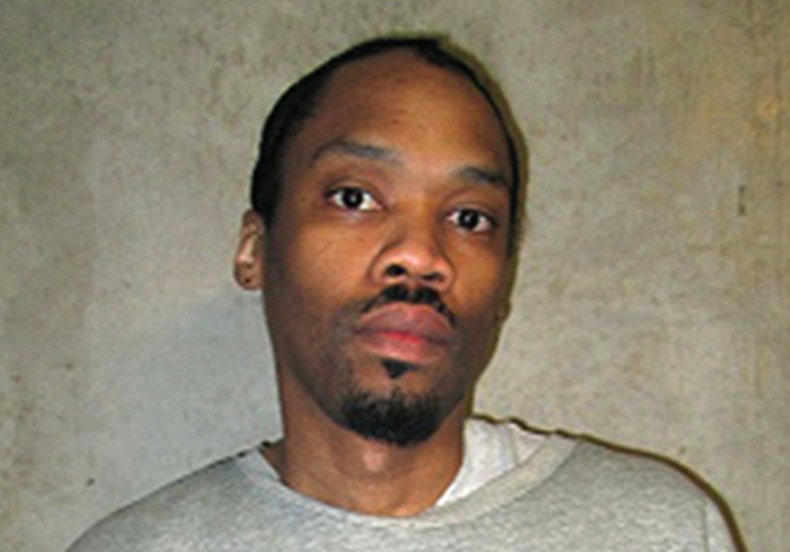 The Oklahoma Pardon and Parole Board had twice recommended Jones' sentence be commuted to life in prison.
Amanda Bass, a lawyer for Jones, said in a statement that while they "had hoped the governor would adopt the board's recommendation in full by commuting Julius' sentence to life with the possibility of parole in light of the overwhelming evidence of Julius's innocence, we are grateful that the governor has prevented an irreparable mistake."
The Justice for Paul Howell statement, which was posted on the group's social media accounts, noted that it recognized Stitt "had a difficult decision to make."
"We wish to thank our friends, supporters and advocates whose words, thoughts and prayers have kept us strong throughout this ordeal," the statement added.
Oklahoma Attorney General John O'Connor also released a statement in reaction to Stitt's decision. In it, O'Connor said he knows "Stitt is making what he believes is the right decision...Our office will continue to work for justice and for the safety of all Oklahomans, including families like Paul Howell's. We recognize that the pain of losing a loved one never ends, and our hearts and prayers are with the Howell family."
Individual members of Howell's family had advocated that Jones not be granted clemency and that his execution be carried out in interviews with local media outlets. The website for Justice for Paul Howell and its social media accounts also contained messages expressing the desire for Jones to receive the death penalty.
The statement from the campaign ended by saying, "Julius Jones forever changed our lives and the lives of his family and friends."
Update 11/18/21, 5:00 p.m. ET: This story has been updated to include quotes from statements released by Amanda Bass and John O'Connor.