Justice Ruth Bader Ginsburg Dies of Pancreatic Cancer, Confirmed by Supreme Court
Supreme Court Justice Ruth Bader Ginsburg died at her home of complications of metastatic pancreatic cancer, according to the Supreme Court. She was 87.
Ginsberg died at her home in Washington D.C. Friday, surrounded by her family.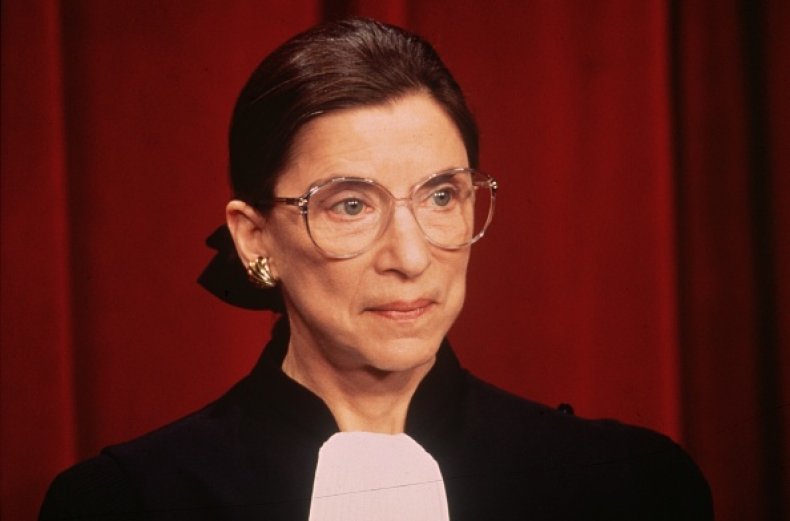 The 87-year-old associate justice had experienced several health problems in recent years. She overcame four bouts of cancer over the past 20 years, the same disease that claimed her husband's life in 2010 and her mother's the day before her high school graduation. In January, she announced she was cancer-free.
She received radiation treatment for a tumor on her pancreas in August 2019, and in December 2018 she had two cancerous nodules removed from her lungs. During the latter, Ginsburg was absent from oral arguments for the first time during her tenure on the Supreme Court.
Ginsburg made history as the second female justice to serve on Supreme Court after she was named to the bench by President Bill Clinton in 1993. She was the fourth-oldest sitting justice in U.S. history.
Known for a career dedicated to eliminating gender-based discrimination, Ginsburg attended Harvard Law as one of nine women in a 500-person class and became the first female professor at her alma mater, Columbia Law, to earn tenure. She was also instrumental in launching the American Civil Liberties Union's Women's Rights Project in 1973.
Her death means President Donald Trump will name her replacement, moving the High Court further right. Ginsburg had openly criticized Trump during his 2016 campaign, calling him a "faker."
Because her passing comes less than seven weeks before Election Day, a political debate has opened up as to whether Trump should name the next justice or if the decision should be given to whoever is elected come November.
Ginsberg's daughter Clara Spera told NPR that Gingsberg's "most fervent wish" before her death was that she "will not be replaced until a new president is installed."
Each of Ginsburg's previous health concerns brought up old criticisms surrounding her decision to continue serving on the Court, even toward the end of President Barack Obama's presidency. In 2018, she said she intended to serve "at least five more years," which would have extended her tenure into the next presidential term.
Updated 9/19/20, 10:24 AM ET